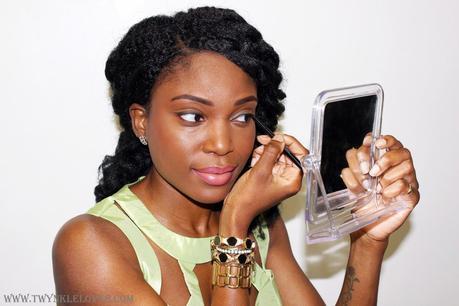 I can't believe it's already been a year since I was first in talks with a lovely guy called Jason who introduced me to the beauty brand

GlowwBox

. Fast forward a year and I still get to try lovely new products in their monthly beauty box. For September, Glowwbox has us defining eyes, radiating with day creams and soaking in lavender and here is my review of my favorites. Enjoy! TL. Xx 
P.s. There's great news that Glowwbox are opening an online boutique where we'll be able to buy the full sized versions of our favorite beauty box samples. So yay to bigger& better beauty.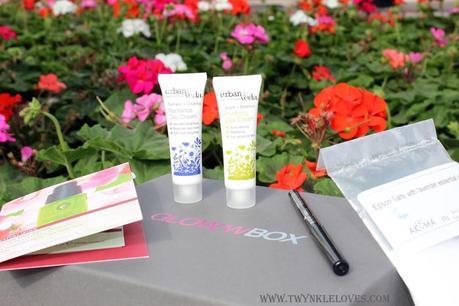 I seem to have a slight underlying obsession with lip liners and eyeliners so I loved the

Black Opal Automatic Eye Lining Pencil

in Licorice. Applying it was easy and it has a smooth glide, it wasn't too soft that it broke up on use and it wasn't too hard that it scratched the skin. The only issue (per say) that I have is that I would have loved it to be a bolder more defining black and not as faint as it is but that could simply be because I'm used to using liquid liners which are more apparent.
Smell is a huge factor for me with most things and beauty products is amongst the top of that list. The

UrbanVeda Purifying Day Cream

didn't really win me over with its scent and although it has a nice feel to it, it felt really light so I didn't feel as moisturized hours later.
My favorite pick of the September box is the

UrbanVeda Radiance Day Cream

. It has a beautiful soft perfumed scent to it and just glides smoothly on the skin. It also has a slight ointment feel to it which I prefer because it doesn't leave the skin still feeling dry after application which some lighter creams do.
In The September GlowwBox... (

here

)


(All for just £10)


1.

Black Opal

Precision Eye Definer

or

Black Opal

Automatic Eye Lining Pencil

- Licorice
2.

UrbanVeda

Radiance Day Cream


3.

Akoma

Epsom Salts With Lavender

 
4.

Curly By Nature

Hair Repair Oil

or

UrbanVeda

Purifying Day Cream


5.

Pimavera

Revitalising Instensive Serum

- Rose & Pomegranate 


Connect With Me: