Let's Get Lippy!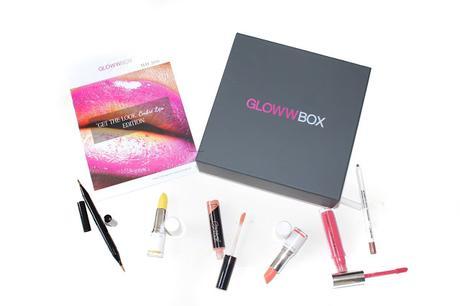 Get your First GlowwBox Free 

here

 with code: 

TLOVES

.


Glowwbox

's new May beauty box edition has given us full permission to get lippy this Summer. With beautiful bright lip shades, liners and brushes to play with, Summer's about to get a whole lot fuller and ombre(r). My favorite of this months box has to be the

Cailyn Lip Liner Gel Pencil

.
Just when I thought I could not love Glowwbox anymore than I already did, they go and effortlessly find an exact match of a brown lip pencil I had been trying find for almost a year. Not only does the Cailyn pencil in shade Whisky Sour perfectly match and flatter my skin tone but it compliments all of my lipstick shades and glides on so well to give the perfect pout too.
I also wore it with the

Saturated Colour Lip Vinyl in Passion Peach

which matched so well and is great for an everyday summer look. The lip vinyl has a rich thick consistency to it along with great pigmentation.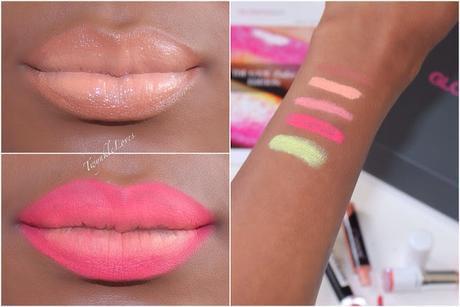 Although at first, I was excited to try the

Cailyn Luxe Lipsticks in Neo Candy and Banana

, which are brilliant orange and yellow shades, I found them just a little too bright for me. They worked well creating an ombre lip look but just not one I'd be comfortable wearing out. They did have lovely creamy textures though and are highly pigmented, so I wouldn't be adverse to trying them in darker shades as well as a lovely brown tone.
The

Cailyn Pure Lust Extreme Matte Tint in Egoist

is the perfect lip tint but sadly just the wrong shade for me. As someone with quite full lips anyway, it was just too bright for me, although the texture is lovely and it is quick drying with no expense spared on the extreme matte tint quality. It took me almost 10 minutes to fully remove it, having to use makeup wipes and moisturizer to soften it. Although I used the matte tint with the luxe lipsticks to create an ombre lip effect, it'd be more effective using either just the tints or just the lipsticks in different shades together to create an ombre lips as the different textures of the dry matte tint and creamy lipsticks didn't really work that well together, as one kept rubbing the other out but separately they create beautiful looks.
I love the

Saturated Colour Double Ended Lip Brush

, perfect for neatly applying creamy lipsticks and liquid tints. The defining end is retractable and I really like that both ends each have lids which makes it great for travel too.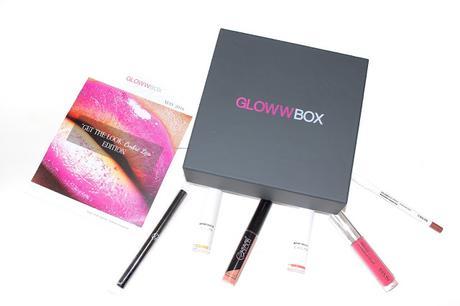 Get your First GlowwBox Free 

here

 with code: 

TLOVES

.


Shop Similar Products:



Connect With Me: