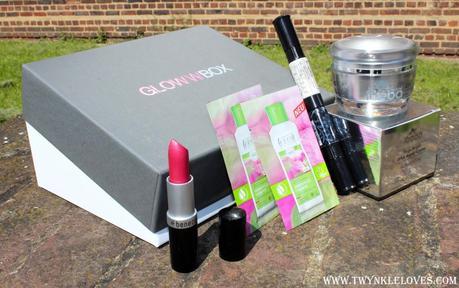 Happy 'Good' Friday Lovelies. It's that exciting time of the month again when

GlowwBox

release a new batch of beauty products from fabulous brands and I get to play Barbie with new toys to try out, albeit on my face and body. For April, its all about 'Classic' beauty. I was really excited for this month's beauty box after GlowwBox posted a sneak peek pic with the Benecos lipstick on

facebook

, I love a good lippy and boy did it live up to expectations. The

Benecos Natural Lipstick

comes in a Pink Rose shade and I find it very moisturizing and long lasting. Its shade looks lighter when worn, as you can see it on me in the pic below, but that's fine since we're going for that classic beauty look (see what I did there).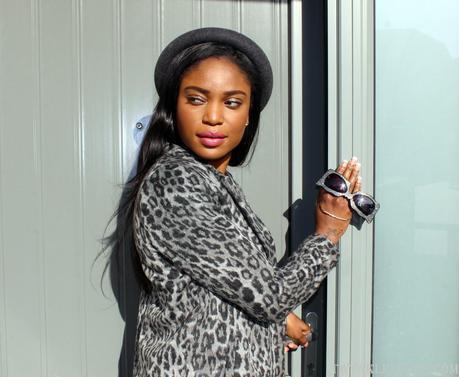 Another teaser I was looking forward to was the

Nazila Love Glamour Alter Ego Nail Art Pen

, which I received in black and white. To be honest, I really wished for the gold and silver pen but I guess that black and white are classics so you can't really go wrong with those colours (I'm on a roll here). What I love about the Nazila pen is that both ends are usable as normal nail varnishes with the standard brush end as well as the pen tip you can then use to create intricate details and patterns. I'll try and do a

beauty story

soon with the nail art I create.
Also included in the April GlowwBox, is the

Lavera Organic Repair & Care Shampoo

. I just had another

wash day

with the 

Be Unique Bamboo Manoi Milk shampoo

from the

March GlowwBox

, so it'll a short while before I get to try it but as it's a repair and care shampoo, I look forward to testing it out.
Finally you'll also receive either the Ibeba Natural 'DNA Repair Cell Serum' or 'Mega Bright'.
I received the

Ibeba Natural 'Mega Bright'

. If I'm completely honestly, I'm very skeptical of trying this product just because one of its points is that its a "super powerful lightening cream". Given the recent Lupita vs Dencia "whitenicious" dark skin debate, I wasn't exactly sure what the purpose was or what the results would represent. I'm very happy with my skin tone but of course like any woman, beauty is important to me and with that comes the quest for even toned and luminous skin, which are also the points of the 'Mega Bright' as well as SPF protection. I'm not a beauty expert and therefore don't want to muddy the waters if there actually is a difference between lightening and bleaching creams, I just wasn't sure. Please feel free to educate me if you do know. I'm all for pursuing even skin tones and I'm probably naive to the fact that products that actually achieve this, must in some way alter the pigmentation of the skin through lightening (or darkening, as I've found in the past). Maybe its the actual word 'lightening' that's thrown me off but I'm still 50/50 on attempting to use this product.
What are your thoughts on lightening creams?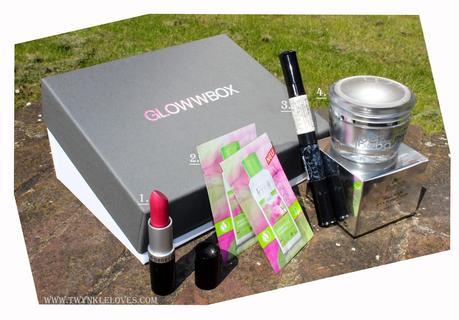 My last points still go to remind me why I'm still in love with GlowwBox because in all honestly, these are products I would never have discovered had I not subscribed to the beauty box. Also, I think its great that like me, even if there's one product out of the 4 or 5 that you don't like or are not sure of, each other product is usually worth more than the total value of the box so you're guaranteed value for money. I love trying the different beauty brands and in this way, educating myself on whats available and what works for my skin, hair and nails. Enjoy! TL. Xx
In The April GlowwBox...(

here

)


(All for just £10)


1. Benecos Natural Lipstick Rose Pink - £6.95
2. Lavera Organic Repair & Care Shampoo - £5.95
3. Nazila Love Glamour Alter Ego Nail Art Pen - £3.99
4. Ibeba Natural 'Mega Bright' - £32.95

Connect With Me: