A few weeks ago, I took advantage of the Groupon Glossybox deal. I was soo excited when I received an email yesterday saying my box was shipped, it arrived this afternoon! I must say this Valentines edition is very girly looking!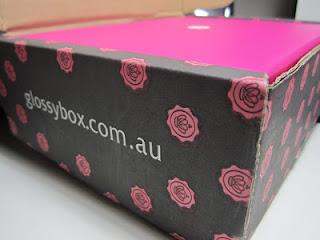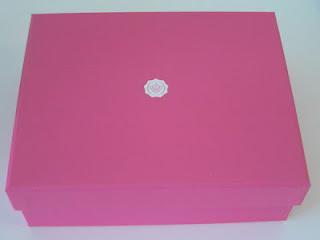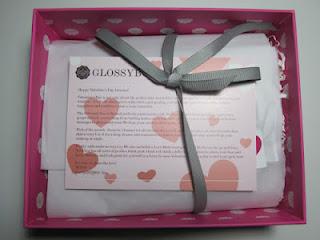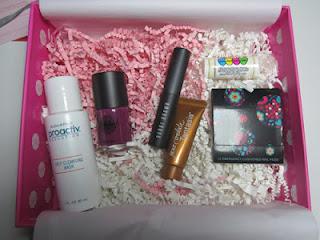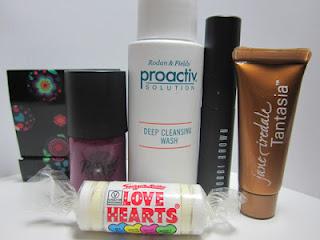 My
February Valentines box contained:
1. Bobbi Brown - Lash Glamour Extreme Lengthening Mascara : This mascara helps make your lashes ultra-long and separated. The bristles inter-lock with lashes like a zipper, so individual lashes are coated. Good sample size!

2. Jane Iredale - Tantasia Self Tanner : Fool them all with a golden bronze, natural-looking tanned face and body from this moisturising self-tanner. The size of this sample was quite small and I don't do self tanning, probably give it to my sister.

3. Proactive - Deep Cleansing Wash : Use this product to clear up skin when it's acting up or for a deep cleanse. Size of this was good!

4. Star and Rose - Floral Wonderland Emergency Nail Files : Pocket this cushioned nail file for all those nail emergencies and on-the-go fix ups.

5. Polished London - Nail Enamel : Dries fast and long lasting. Will definitely give this a go, love purple!!
I don't know if I will continue to subscribe to Glossybox, feeling kinda neutral towards my box. I read other bloggers and their stuff were so much better! Jealousss...