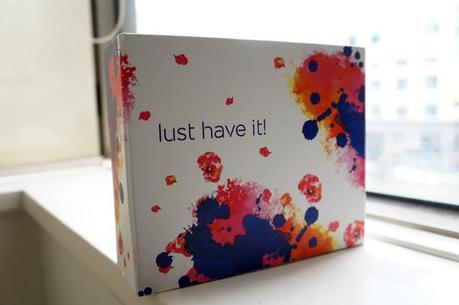 The last time I was subscribed to a beauty box was probably 2 years ago and it was reviewed on my other blog. Two years feels like I've been blogging for a long time! Subscription boxes are pretty cool, you pay $19.95 each month and they have a box full of goodies sent directly to your door step. Today I have the October Lust Have It box for review. This is my first ever LHI box and I am already very impressed with it. The design of the new collectible boxes are very sturdy and it looks pretty just sitting around the house. .
I received the following goodies:
A bunch of vouchers –

Included in the stash was a $20 off at The Iconic with a min. spend of $99. If you want the code, email me and I'll send it to you. First come, first serve

.
Le Tan Wash Off Spray Tan – sample size – "Offering a bronze tan for the entire body in a matter of minutes, this streak free product is revolutionary and makes tanny super easy"
Inika Mineral Eyeshadow in Purple Haze – full size – "Rich in pigment it provides vibrant and opulent colours that last all day"
Paula's Choice Oil Blotting Papers – sample size – "These handy, discrete papers absorb excess surface oil and leave your skin smooth and matte without disturbing your makeup"
Evo Ritual Salvation Care Shampoo and Conditioner – sample size – "Recommended for colour-treated, weak and brittle hair"
Princesse Skincare Hyaluronic Acid Mask – full size 1 mask – "This Hyaluronic acid mask offers a pure refreshment for dehydrated skin"
Smitten Whipped Tinted Mousse Moisturiser in Cappuccino – sample size – "A revolutionary whipped mousse textured tinted moisturiser with SPF15"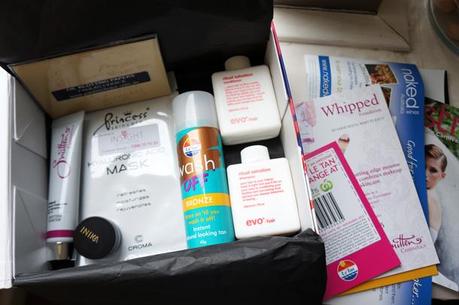 I'm planning on trying all the products except for the wash off tan. I'm not a tanning type of girl =P. I'm quite looking forward to trying the Inika mineral eyeshadow and the Princesse Skincare hyaluronic acid mask. I was so happy that I got purple haze for the eyeshadow, it's like they knew purple is my favorite eyeshadow! Overall, this is a great box but it is my first so I don't have anything to compare it against.
If you feel like Lust Have It is for you, you can use my affiliate code: BEAUTY01 and get $5 off your first box.