Hi everyone!!
Today I have a beautiful indie to share with you.  Glitterdaze White Widow is a gorgeous white jelly with green and bronze shimmer, silver holographic glitter, holographic bar glitter, and different shapes and sizes of green glitter.  Such an awesome combo!!  I first saw this polish on
Iris'
blog and knew I had to have this baby.
White Widow's formula is great!  There is great glitter coverage with each coat.  Here I used three coats on its own, no base or top coat.  There was still VNL, but it's so pretty I didn't even care.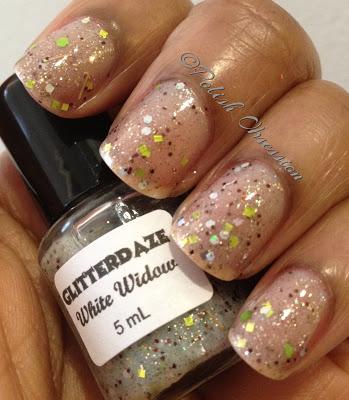 Artificial Light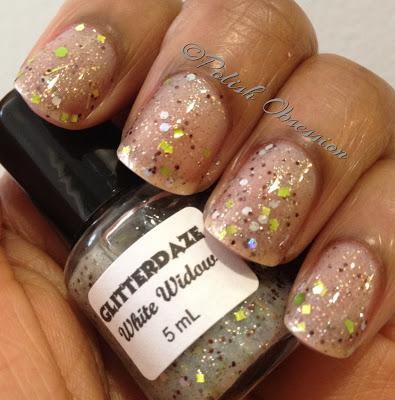 Artificial Light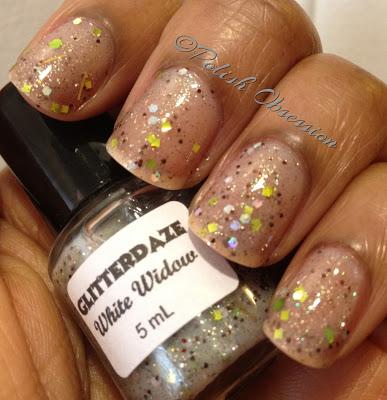 Artificial Light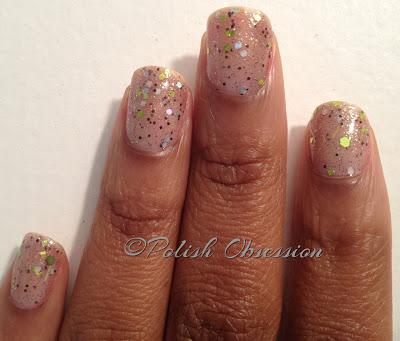 Artificial Light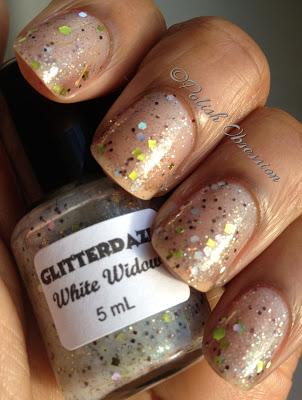 Natural Light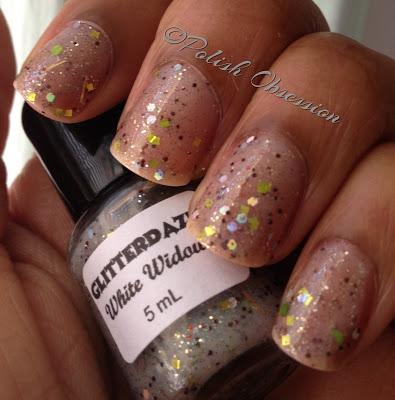 Natural Light
I'm so in love with this polish!  It's so, so pretty!!  I'm going to try it over white too and see how that looks.
Glitterdaze polishes can be purchased on etsy here.  Full size bottles are $11.  I purchased this mini for $4.85.
What do you guys think of White Widow?  Are you as in love with it as I am?