Hi everyone!!
I have one of my first Glitter Gal polishes to share with you today!  I met my lovely polish friend Valentina a few months back when she reached out to me regarding doing a swap.  She saw that I had this polish on my wish list and ordered it from Harlow & Co. for me.  Isn't that the sweetest?  Thanks again Valentina!!
Not Another Red is a red holographic polish that has a really good formula.  It applies like butter and is opaque in two coats.  Here I used Sally Hansen Triple Strong, two coats of Not Another Red, and Seche Vite Fast Dry Top Coat.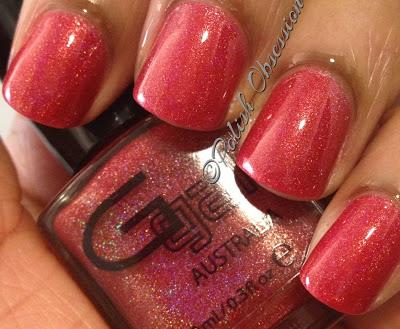 Artificial Light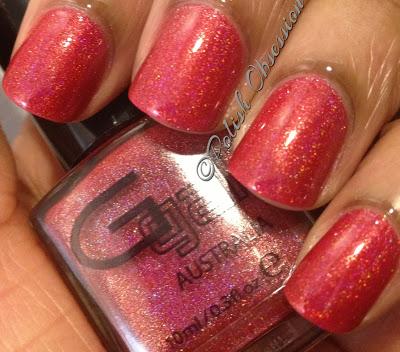 Artificial Light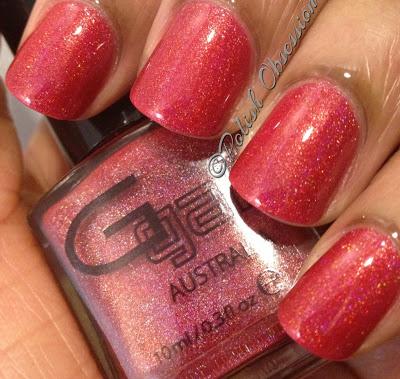 Artificial Light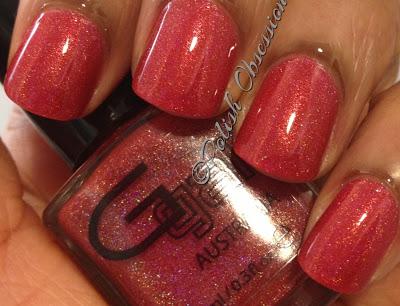 Artificial Light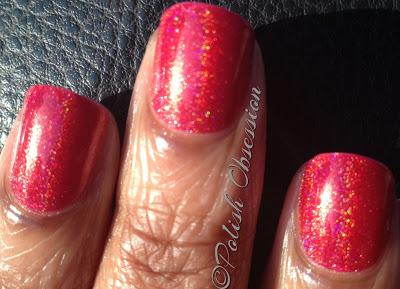 Sunlight
This is a really pretty red.  I do wish the holo was slightly stronger, but it's still nice.  It's great for work and I still get some sparkle as I look at my nails throughout the day.
What do you guys think of Not Another Red?  Do you have any Glitter Gal polishes?