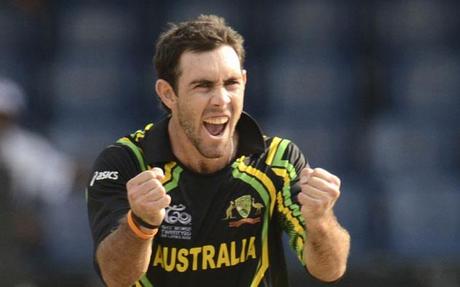 Glenn Maxwell, the Victoria all-rounder, was the hottest property in the low-key Indian Premier League players' auction, held in Chennai on Sunday.
The 24-year-old little-known Maxwell, who started a base price of $200,000, was eventually bought by Mumbai Indians for a monstrous $1 million.
Though Maxwell has had been ordinary at international level, but he is earned the reputation of a flamboyant striker and helpful spinner in the domestic circuit.
Maxwell's compatriots Michael Clarke and Ricky Ponting failed ot fetch more than their base price of $ 400,000. Ponting was sold out to Mumbai Indians while Clarke was snapped up by Sahara Pune Warriors.
The most expensive Indian player in the auction was all-rounder Abhishek Nayar, who was sold for $ 675,000 to Pune Warriors.
In all 37 cricketers were sold from a total number of 108 players in the auction.