This Glenmorangie 10 Years Old is a vintage bottling from the early 90s. I figure the best way to cap a run of the current Glenmo core range would be to take a look into the semi-distant past of Glenmorangie. This gives us something to compare everything to and will further set the stage as we continue to move through this Glenmo mega-vertical.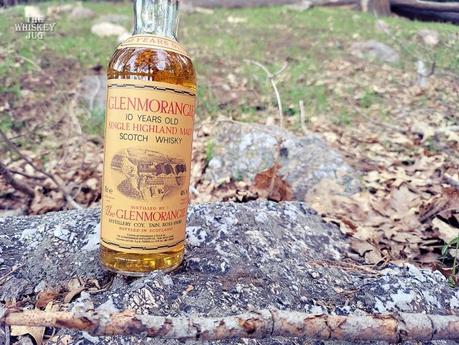 To fully set expectations, this won't be the only dusty Glenmo we'll be looking at. To kick off next week we'll be looking at the Glenmo 100, a special limited edition from the past that should not be missed. From there we'll be looking at more current releases before diving into the old wood-finish series that was the precursor to the current core.
After that we'll hit all of the private editions and some limited editions before capping it all off with some of the highly aged/Prestige editions. I'd love to be able to cover all of the Prestige editions, but unfortunately, I don't know anyone opening $7K+ bottles of whisky regularly. Such is life.
This is going to be a fun, deep dive into one of my favorite sippin' whisky distilleries. I hope you enjoy the rest of this journey we're about to go on.
Let's get to drinkin'.
---
Glenmorangie 10 Years Old – Details and Tasting Notes
Whiskey Details
Natural Color
Style: Single Malt (Scotch)
Region: Highlands, Scotland
Distiller: Glenmorangie
Mash Bill: 100% Malted Barley
Cask: ex-Bourbon
Age: 10 Years
ABV: 40%
Glenmorangie 10 Years Old Price: NA – Auction, Specialty Store or Private Seller (Originally $35)
Related Whiskey
Glenmorangie The Original 10 years
X by Glenmorangie
Glenmorangie Nectar D' Or 12 Years
Glenmorangie Lasanta 12 Years
Glenmorangie Quinta Ruban 14 Years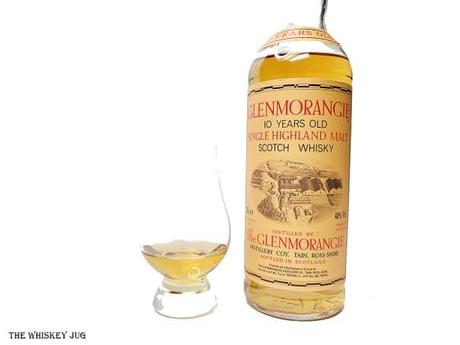 "Glenmorangie in Gaelic means "The Glen of  Tranquility". As early as 1738, the art of distillation was being practiced at Glenmorangie, which lies by the mountain-swept shores of the wild Dornoch Firth." – Glenmorangie
Glenmorangie 10 Years Old Tasting Notes
EYE
Gold
NOSE
FRUIT (sultanas, orchard, tropical), malty graham, honey, toffee and some light biscuity and vanilla frosting notes.
Delicate with a complex fruitiness and a touch of waxiness, this is a pleasure to sit and sniff.
PALATE
Dried orchard fruit, sultanas, coconut, honey, banana, malty graham, toffee and some bits of char, nuts and vanilla.
Palate isn't quite as buttery/waxy as the aroma, a touch earthier, but still carries a nice, heavy fruitiness.
FINISH
Med-Long -> Fruit and malty graham takes its time fading out to a honied fruit note.
BALANCE, BODY and FEEL
Well balanced, medium-full body and a light buttery feel.
---
Glenmorangie 10 Years Old – Overall Thoughts and Score
This is a true 80 proof beauty, wow, and it's remarkable how different this is to so many current 80 proofers (even 86) at the same age or a couple of years older. There is a bit of depth and a bit of magic in some of these old bottles that's unique and missing from core releases today.
I'm not saying modern whisky is trash, that's obviously not the case, but there's something about some of these older bottles that is a little special. It shows you why they became so popular and why people gravitated to them and how they gained their popularity.
Tasting it next to the Glenmorangie Original, there's a noticeable difference. This older bottle of Glenmorangie 10 Years Old is a bit more complex, buttery/waxy and much more of a fruit bomb. It carries a profile that goes well beyond its 80 proof and 10 years of age. If you ever see one hanging out on a dusty shelf somewhere snag it. It's pretty dang good and shows a marked difference in profile over the current Original.
SCORE: 3.5/5 (tasty, worth checking out ~ B | 83-86)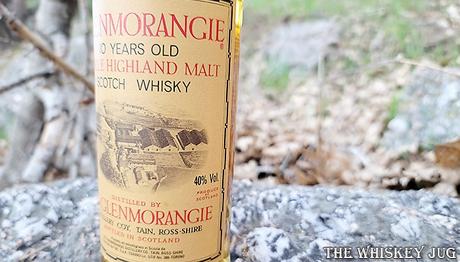 Glenmorangie 10 Years Old Review
$NA
Overall
3.6
Nose

(3.5)

Palate

(4)

Finish

(3.4)

BBF

(3.5)
Sending
User Review
0

(

0

votes)
Comments Rating
0

(

0

reviews)