The real emerald in the Irish Whiskey crown are single pot still whiskeys like this Glendalough Pot Still Irish Whiskey. Sure Irish whiskey is known for its light blends and their single malts have been growing in favor, but this is the true Irish Whiskey. Made from a mash of malted and unmalted barley, this all-malt whiskey is unique to Ireland and is the style I gravitate to the most.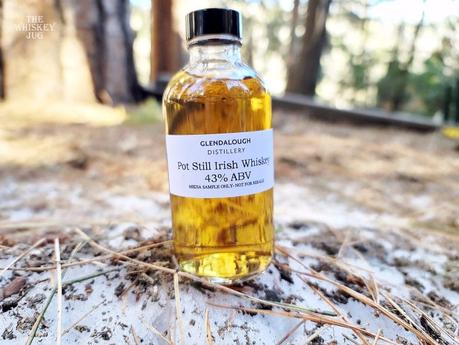 Not too long ago, the only distillery making this style was Midleton (Jameson), but now we have dozens of distilleries picking up their ancestral reigns and bringing this almost-lost style of whiskey back to life. As a fan, I couldn't be happier about it and while there's no guarantee they're all going to be good, it's exciting nonetheless to see this category expand and grow.
Now, let's get to drinkin'!
---
Glendalough Pot Still Irish Whiskey – Details and Tasting Notes
Whiskey Details
Style: Single Pot Still
Region: Ireland
Distiller: Glendalough
Mash Bill: 100% Barley (Malted and Unmalted Barley)
Cask: ex-Bourbon, New Charred Irish Oak
Age: NAS (3+ years)
ABV: 42%
Glendalough Pot Still Irish Whiskey Price: $50*
Related Whiskey
Busker Single Pot Still Review
Method and Madness Single Pot Still
Red Spot 15 Years Old Pot Still Irish
Writer's Tears Irish Whiskey
Redbreast 12 Years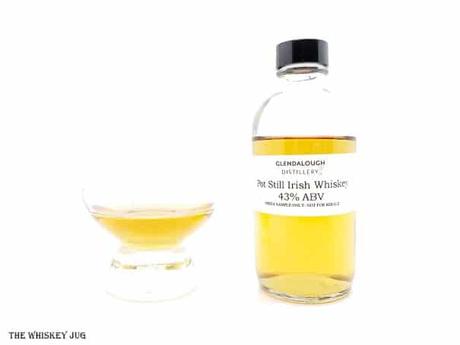 "There is no more Irish a whiskey than Pot Still, so we felt it was fitting to age it in Irish Oak." – Glendalough
Glendalough Pot Still Irish Whiskey Tasting Notes
EYE
Honey
NOSE
Grassy, coppery, malty, lemongrass, pine nuts and a light bit of honey and Necco wafers.
Very unique in the pot still world with its crisp, lemongrass, aroma. Also quite light.
PALATE
Grassy, malty, copper, vanilla taffy, caramel, nutty and slightly spicy and candy sweet with a touch of oak.
The crispness and sharpness of this is intriguing, delicious and noticeably bolder than the aroma.
FINISH
Medium -> Lemongrass, copper, spice and some malty oak.
BALANCE, BODY and FEEL
Well balanced, medium body and a clean crisp feel.
---
Glendalough Pot Still Irish Whiskey – Overall Thoughts and Score
It's fresh, it's grain-driven (but not in a cloying or harsh way) and it's tatys. I wish I had more of this Glendalough Pot Still Irish Whiskey… looks like I'm going to have to go out and buy a bottle.
Unique and fun with a clean crisp delivery that's unlike most of the other pot stills I've had which tend to be more round, soft and velvety. It's a stunning beginning, and I see the unbridled potential here. This is going to be an exciting line to watch from the Glendalough distillery.
SCORE: 3.5/5 (tasty, worth checking out ~ B | 83-86)
*Disclosure: The sample/bottle for this single pot still Irish Whiskey review was graciously sent to me by the company without obligation. The views, opinions, and tasting notes are 100% my own.
Glendalough Pot Still Irish Whiskey Review
$50
Overall
3.5
Nose

(3.5)

Palate

(4)

Finish

(3)

BBF

(3.5)
Sending
User Review
0

(

0

votes)
Comments Rating
0

(

0

reviews)