Glendalough Double Barrel Whiskey is a single grain whiskey aged in ex-Bourbon and then finished in Oloroso Sherry barrels. I don't know why they chose to go with Double Barrel instead of sherry finished, seems like an odd marketing choice to me for two reasons. One, in the current American market "double barrel" mostly refers to using a second new-charred oak barrel. Two, "sherry finished" is a big turn-on for a lot of whiskey drinkers, it also sounds premium.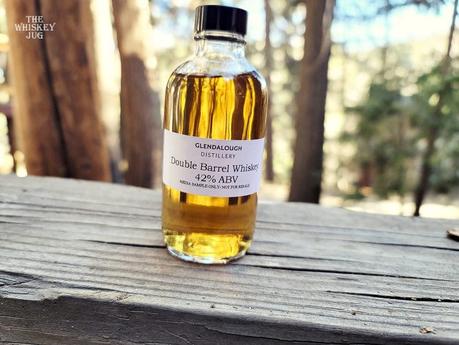 The term double barrel isn't regulated, so either one is fully accurate, but when it comes to marketing a product, one of the two (sherry) holds a lot more gravitas and garners instant interest from whiskey drinkers while the other (second charred cask) is usually a waste of a second cask. But I'm not here to judge their marketing team and their odd decisions, I'm here to assess the whiskey.
Let's get to drinkin'!
---
Glendalough Double Barrel Whiskey – Details and Tasting Notes
Whiskey Details
Style: Single Malt (Irish)
Region: Ireland
Distiller: Undisclosed
Bottler: Glendalough
Mash Bill: 100% Malted Barley
Cask: ex-Bourbon, ex-Oloroso
Age: NAS (3+ years)
ABV: 42%
Glendalough Double Barrel Whiskey Price: $40*
Related Whiskey
Glendalough Triple Barrel Review
Tullamore Dew Irish Whiskey
Bushmills Black Bush
Jameson Irish Whiskey
Fighting 69th Irish Whiskey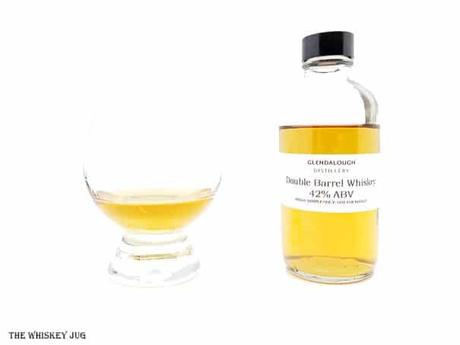 "This globally awarded, single grain whiskey has been aged twice – first in American oak Bourbon barrels and again in Spanish oak Oloroso Sherry barrels." – Glendalough
Glendalough Double Barrel Whiskey Tasting Notes
EYE
Light amber copper
NOSE
Woody, lemon rind, grain-sweet, some fruit and black walnuts with a touch of frosting sweetness.
The aroma is grainy and earthy with just a bit of sweetness and in a weird way reminds me of the Bog Oak.
PALATE
Woody, dry grain, stale brown sugar, cocoa powder and some spice and strawberry taffy.
Drier and a touch tannic with a slight candy sweetness that heads into the finish.
FINISH
Medium -> Spice, grain, cocoa powder, and wood fade to a light taffy sweetness.
BALANCE, BODY and FEEL
Not fully balanced, medium body and a lightly dry feel.
---
Glendalough Double Barrel Whiskey – Overall Thoughts and Score
Meh. One of the two casks isn't doing this whiskey any favors, or maybe it's the grain whiskey itself. I don't know, but I can't get into this one as a sipper. However, it does make a decent Tipperary and adds a bit of a chalky cocoa note to an otherwise sweet and herbal drink. So it's not completely without merit.
There's obviously a drinker this aligns with out there, but it isn't me. The more I sipped of this Glendalough Double Barrel Whiskey, the more I felt like it was missing something and came through on the hollow side.
SCORE: 2/5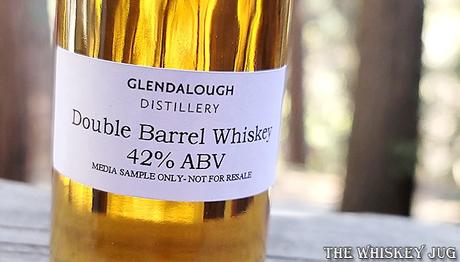 Glendalough Double Barrel Whiskey Review
$40
Overall
2
Nose

(2)

Palate

(2)

Finish

(2)

BBF

(2)
Sending
User Review
0

(

0

votes)
Comments Rating
0

(

0

reviews)