It's a while since I've been through Glencoe. The road through the Glen is a superb place to stop for photos. I think it's a place that looks at its best in 'atmospheric' weather conditions.
This shot was taken looking east along Loch Achtriochtan, at the foot of the glen.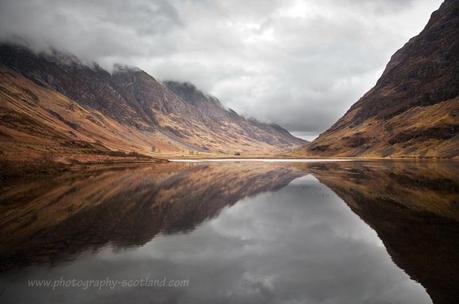 This is one of the photos which will be in my 2013 Scottish landscapes calendar. More information will be on the website soon!