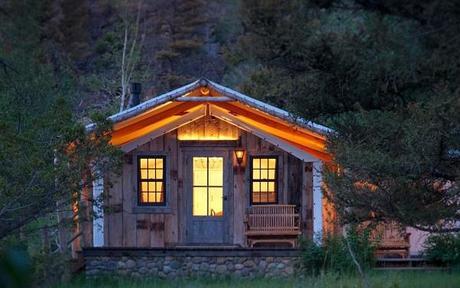 0 Flares
Twitter
0
">
Facebook
0
Google+
0
">
Pin It Share
0
">
StumbleUpon
0
"> <su:badge layout="1" location="http://www.latitudethirtyfour.com/glamping-grandmothers-camping/"></su:badge> <script type="text/javascript"> (function() { var li = document.createElement("script"); li.type = "text/javascript"; li.async = true; li.src = ("https:" == document.location.protocol ? "https:" : "http:") + "//platform.stumbleupon.com/1/widgets.js"; var s = document.getElementsByTagName("script")[0]; s.parentNode.insertBefore(li, s); })(); </script>'>
Reddit
0
">
0 Flares
×
Glamping: Not Your Grandmothers Camping
 .
Have you heard of glamping? Neither had we, until recently. Marina and I love to get off the beaten path, find that extra bit of adventure and wing it as anyone who reads this blog knows. But you surely also know that we like to be comfortable when we do it, and long gone are the days when we were simply happy to crash in a rowdy youth hostel and share a bunk bed filled dorm room with a crew of Scottish lads on a stag weekend. This is where glamping comes in.
There have always been two different kinds of travelers – those who need their luxury comforts from home, and those who prefer the natural wilderness, to get away and settle for sleeping bags and fire cooked hotdogs. However, with the recent rise in popularity of "glamping" (or glamour camping) there is no need to compromise anymore.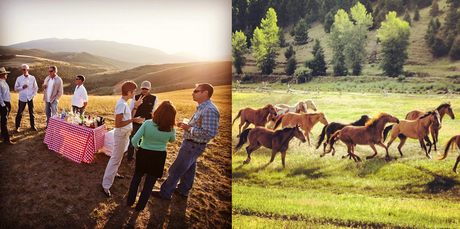 Without having to buy or rent yourself a fancy RV for the week, there are more and more glamping places popping up all over the world, especially in the US and UK. While you might have been ok getting dirt in your food and peeing in the woods just to get that authentic nature feeling, now you can do it in complete style and a comfort you would never expect to find in the wilderness.
You know, Marina and I have been on the road so much in the last 18 months (over 35 countries and counting!) that we often long for all that the US has to offer when it comes to retreats and holidays, especially in nature. While we have absolutely fallen in love with the wilderness in vastly different areas of the globe, from the deep, dark snowy woods of Finland to the endless and vast Arabian desert, we sure do miss home sometimes and all that the US has to offer.
Now that it is autumn and we are seeing pictures of beautiful multi colored leaves pop up all over the Internet, we are left to think about how best to enjoy the fall weather, and how much we miss it.
While I am from the east coast, and Marina is a California girl through and through we will be the first to admit that some of the best wilderness in the US is right in the middle. From the gorgeous mountains of Colorado to the vast fields of Idaho and Montana, some of the greatest outdoor sights the US has to offer is rightly a bit off the beaten path.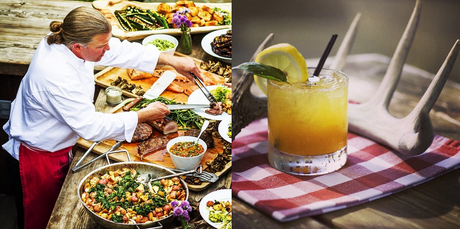 Montana boasts some of the most secluded, beautiful and impressively luxurious ranch's in the world, with The Ranch at Rock Creek offering more outdoor activities than you could ever imagine, and with a luxurious comfort you'd never dream of finding in the middle of the wilderness.
From horseback riding, to fly fishing, helicopter rides, geocaching, luxury spa treatments, paintball and fine dining, there is little you can't find at The Ranch at Rock Creek. Of course, you might just want to sit back and relax or escape on your own for a hike in the beautiful wilderness, and who would blame you, Montana has some of the most beautiful wilderness imaginable.
While you can stay in a cabin, lodge or traditional accommodations, why not try your hand at glamping? Glamping combines the best of both worlds giving you the freedom and rugged feeling of camping in the wilderness while maintaining all the comforts and luxuries of a 5 star resort. The Ranch at Rock Creek offers luxury canvas tents and a complete experience, which is not only unique but downright fun at the same time.
So while we might both be living in the middle of big, bustling cities much of the time, or off on an adventure in some far flung corner of Asia or South America, we still dream of the adventures to be had back home in the USA, and we cannot wait to spend time further exploring the endless beauty of our home country one of these days.
This post pay contain sponsored elements from one of our travel partners. As always, the opinions expressed are our own. 

.H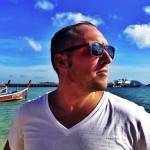 Jeff Johns is the co-founder and editor of

Latitude 34 Travel Blog

. Through 65 countries on 6 continents he has accumulated a seemingly endless stream of odd information, interesting stories and helpful tips and tricks to better travel. Jeff's goal is to visit all 204 countries on Earth before he is too senile to remember them all.
A graduate of the Visual Journalism program at the Brooks Institute, his true passions lay in honest visual storytelling, documentary filmmaking, Thai food and a good laugh.
Together with his girlfriend Marina, they run

Latitude 34 Travel Blog

as a source of helpful information for those who love to travel or those who simply dream of it. If you have a comment or suggestion, send them an email at [email protected] and they'll respond super fast!