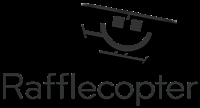 We used Rafflecopter for out successful scrapbook software giveaway. It's a snazzy system that makes it easy for lots of people to participate and get the word out about the contest on your website.
a
Rafflecopter
giveaway
<a href="http://rafl.es/enable-js">You need javascript enabled to see this giveaway</a>.
The winner is selected by a (pseudo) random number generator, but you can also look at the administration window for your contest to count the number of entries, for example, to pick a winner by the quantity and the point score of their entries over time.
They also have a contest to name their mascot, the smiling Rafflecopter.
Related articles
November-December 2011 "Where Am I?" winner, mystery location revealed (scoutingmagazine.org)
Kit-A-Day Giveaway: MonoChron Clock Kit (makezine.com)
ENTER TO WIN!!: Free Buckycube Giveaway (geekologie.com)
ThinDot Giveaway (ilounge.com)