Sabina Gold & Silver Corp. is currently searching for a GIS Technician to work with their Nunavut exploration programs starting in January 2013. The position will involve providing GIS support through performing a range of technical work in the organization, development and maintenance of GIS data, along with the production of mapping information within an ESRI environment while adhering to company in-house standards.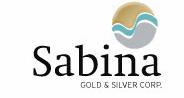 The successful individual will demonstrate a professional approach to their work and apply exceptional communication abilities in responding to requests from various departments including environmental, exploration and engineering disciplines.
Qualifications:
A post secondary degree complimented by GIS Diploma from an accredited institution and/or 2+ years of experience using ESRI's ArcGIS Desktop 9.3.1 or higher
Possess effective oral and written communication skills
Detail oriented with strong organizational skills
Understand computer functions including Microsoft office suite software.
Share a commitment to safety and the environment
Ability to organize while working in an active environment
Experience working in a team environment
Previous GIS experience gained at remote project location is an asset.
Be willing to travel and work in a remote camp setting
The 1 year contract position will appeal to a highly motivated individual who possesses exceptional organization and communication skills. This position should be of interest to persons interested in working at a remote gold exploration project. Sabina Gold and Silver offers a competitive compensation package.
Email resume and cover letter to the attention of: [email protected]
Sabina Gold & Silver Corp.
930 W 1st Street, Suite 202
North Vancouver, British Columbia
V7P 3N4
Phone: 604.998.4175
Fax: 604.998.1051
website: www.sabinagoldsilver.com