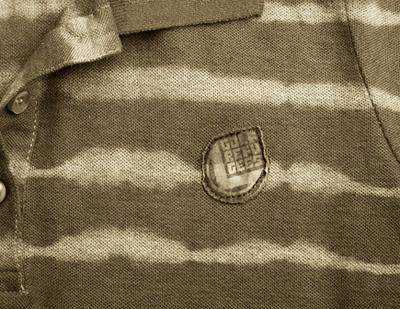 With the exciting conclusion to this seasons tour with many of the world's leading female golfers including Michelle Wie, Lexi Thompson and Melissa Reid competing at this weeks Omega Dubai Masters.

Golf Refugees are giving tour players the chance to wear ethically made organic polo shirts.

You can choose from sixteen different colours. All you have to do is select the size of shirts you desire and we will hand dye organic polo shirts for you. Your shirts can be plain or incorporate a pattern such as stripes. We can custom design your stripped shirts with you. Where you can specify the positioning, intensity and number of stripes

What's the catch?

You have to be playing on a recognised tour and order a minimum of four ethically made organic, carbon neutral polo shirts per color. Sizes of the shirts can vary along with your chosen patterns. Each batch of four organic polo shirts will be hand dyed in your favorite color.

Cost per four organic polo shirts £50 or 60 euros excl. delivery

Why we are doing this?

Golf Refugees are not making any profit with our 'Girls on Tour' project.
We just want to see more tour players wearing ethically made golf apparel.

You may be aware of the recent Greenpeace reports that stated leading sportswear brands refuse to pay a living wage to their young female textile workers and their factories, usually based in Asia, pollute local rivers and still use banded chemicals including nonylphenal ethoxylates (NPE's) which can cause hormonal disruptions by mimicking the female hormone estrogen.

Golf Refugees organic, carbon neutral golf shirts are certified by The Soil Association and audited by The Carbon Trust.

All you have to do now is contact Golf Refugees and we will send you a palette of colours to choose from.
http://www.golf-refugees.com/orders.htm
-------------------------------------------------