On their sophomore album, The New Life, Belfast indie rockers Girls Names have expanded from a trio to a quartet, and their sound has followed suit. The LP may represent a new, expansive style, as well as a new member, but The New Life is far more rooted in the past than in the future. Within the album's ten tracks, Girls Names expertly maneuver through moody minimalism, familiar melodies, and dark, gorgeous riffs that sail across bleak backgrounds. The New Life is your one-way, express ticket back to Factory Records circa 1980s, gritty, gloomy dance floor included.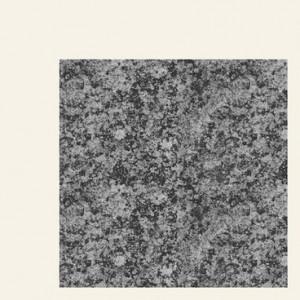 This particular era (which just so happens to be a personal favorite) has proven to be a popular one for bands to harken back to, and throughout the past three decades, has undoubtedly influenced nearly all types of music. Thankfully, The New Life breathes fresh air into the genre, even if it doesn't completely blow its listener away. With Girls Names, expect the expected, but that's not necessarily a bad thing.
On tracks like "Drawing Lines," bare, minimal introductions sweep suddenly into epic waves of sound. Lush, zooming synths, and a playful drum beat, add much-appreciated depth to an otherwise simplistic style. Cathal Cully's vocals are distant and dreamy, even on examples of more upbeat, new wave-influence like "Hypnotic Regression." The soaring "Occultation" is as magical as its name suggests, while an excellent rhythm section drives "Pittura Infamante." In Italian, "pittura infamante" translates to "defaming portrait," and at one time the phrase represented a popular genre of art as punishment, sort of like hanging someone in effigy. Understandably, the song translates as moody and grandiose, but is an altogether addictive first single.
Fans of The Cure will have a field day with The New Life, but not just because Girls Names recall the band's classic melodic, melancholic style. Girls Names draw upon these influences without copying from them, which helps their sound remain truly fresh and new.

3 bars