Almost 4-5 months have passed by since I made a greeting card for someone (Last being for my card exhibition in my college fest!! ) I still haven't posted the pictures of the 20-something cards I made in two days time. Would soon though!You can also check some of the previous cards I made
here
This one that I made yesterday was sort of a card+photo album for one of my close friends. Its a break from those collage framed gifts and the regular cards. Not something very creative, but great if you are short of time.
Collect soft copies of your favorites and get them printed.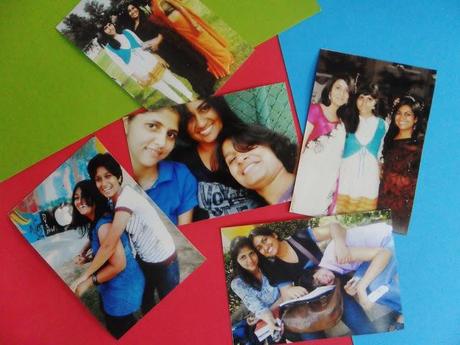 I made it landscape type but you can make portrait one too. Create an arrangement of the pictures in mind, as creatively as you can think of. You can also think of any other shape of the card.Now grab an ivory sheet A1 size, fold it and then cut it into half again. The reason I am not using an A3 sheet directly is because then you wont be able to get a landscape type opening.
Collect some bright colored A4 pastel sheets for the base of photos.
Now I pasted the bday girl's pic on the cover and laced it around like this. You can paste any other pic of your choice also.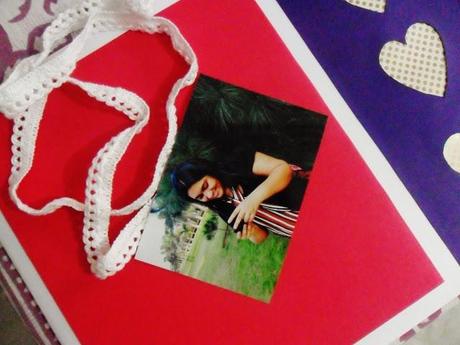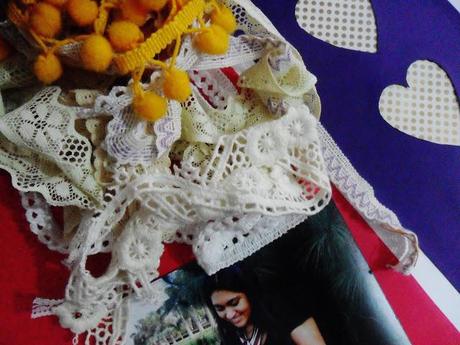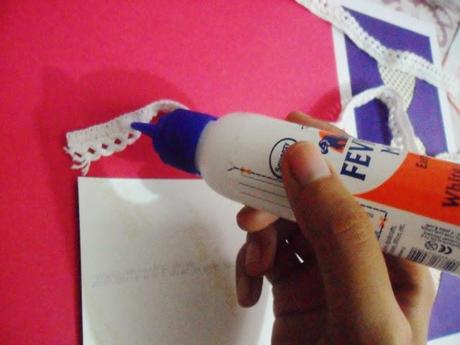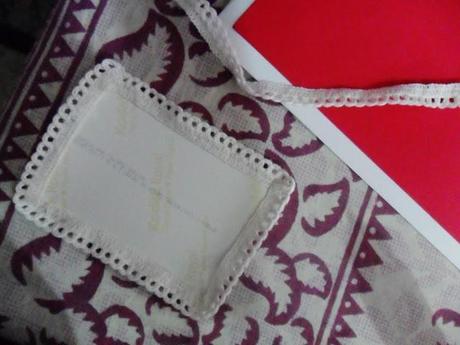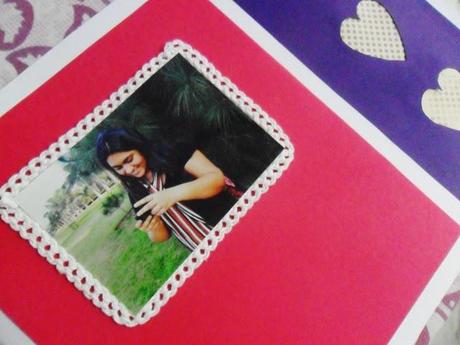 The heart shape design is simple. First I pasted a polka dot sheet directly on the white base, then I cut 3 hearts in a purple rectangle cut sheet and then I pasted the latter over the former.Paste rest of the snaps inside the card. Add some paper cut flowers, ribbons, buttons or anything. The leftover spaces are for your bday message.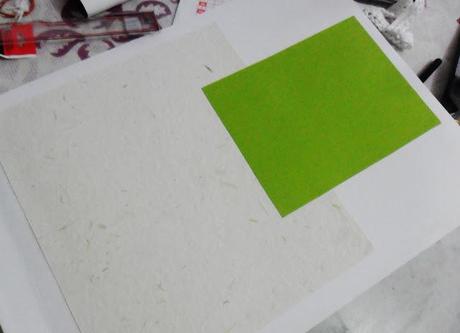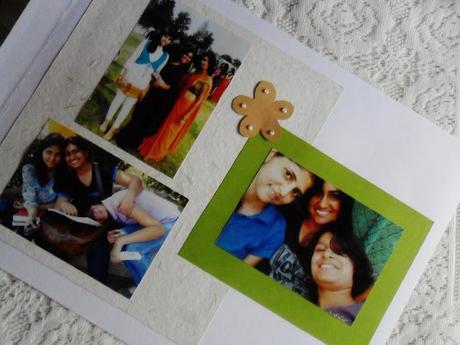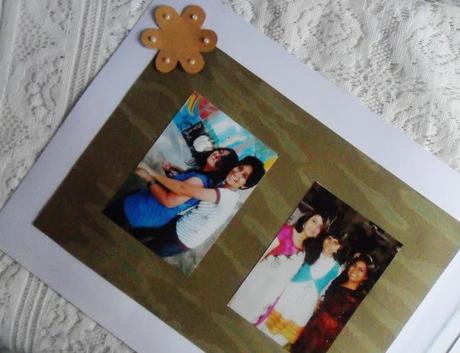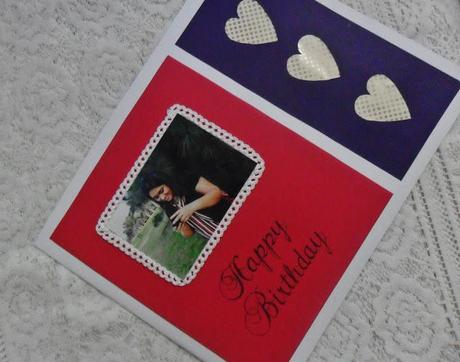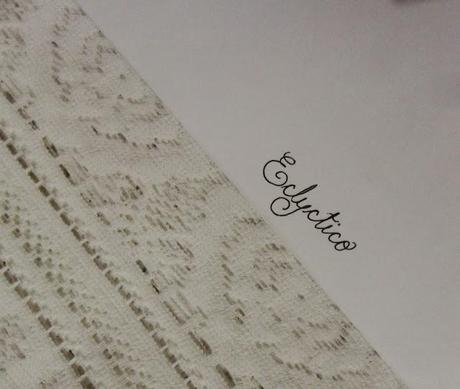 On the back
Write in a calligraphic form "Happy Birthday" on the cover and its done. :)Took me an hour or so!