I think this chick is everyone's girl crush lately. Don't know who she is…? Um, where have you been living? Under a rock?! She's the new… well, old Carrie Bradshaw – before Sex & the City – AnnaSophia Robb.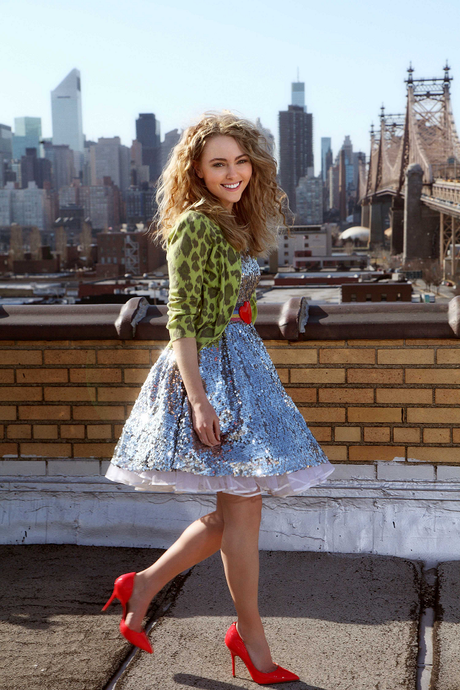 I bought this book about three years ago when it was first released, read it cover to cover within a week put it down and didn't think of it again. I'm a huge fan of Candace Bushnell; I've read half of her books: Lipstick Jungle, Sex & the City and Four Blondes. I'm still yet to read Summer & the City, One Fifth Avenue and Trading Up but they're definitely on my reading list this year.
Since The Carrie Diaries was published there were rumours of a movie that Miley Cyrus would have be casted as the young Carrie. No offense to Miley, but she could never pull off Carrie Bradshaw's flair, style and feminine qualities in a million years. Having AnnaSophia was a good choice.
If you haven't gotten into The Carrie Diaries yet, you need to. Like, yesterday! If you loved Sex & the City, the fashion or even read any of Candace Bushnell's books – you'll love it.
Word of advice: read the book first before you get stuck into the TV series. I had watched the pilot, forgotten the book completely and refused to watch any more episodes until I had finished the book a second time around. The book is always better than the TV show/movie, so it's definitely worth while.

Have you read The Carrie Diaries?