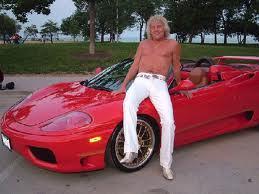 Popeless and Jobless
Dear Oily
I have recently resigned from my job. At 85 years old I am quite frankly sick and tired of dressing up in ill fitting frocks and having a couple of hundred people a week bending over and kissing my ring.
Down with this sort of thing I say. Any openings in your business?
Joey RatzingerVatican City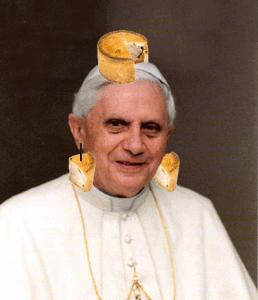 Pope Pius 23rd
Oily Replies;
Yo Ratzo my dawg,
Hows it hanging man? Surprised to hear you are jacking it in Pontiff baby, 'cos at the FatVat 12 Xmas party, we did discuss over a Remy Martin and Gurkha hand rolled how your working day was so similar to my legendary Saturday Night Beverly Hills pool parties. You got the perfect job. Dang soldier you sure you wanna give all that up?
What about a ( not so ) straight swap -  I would like to spend a bit of time in Rome even though it has gone a bit tame in the last couple of thousand years. Man that empire knew how to party.
And for you? Well Hollywood could be just the breath of fetid air you need to get that wilting staff of yours erect and vibrant once more.
PS …maybe you just need another batch of my little blue pills? Let me know.
Oily.