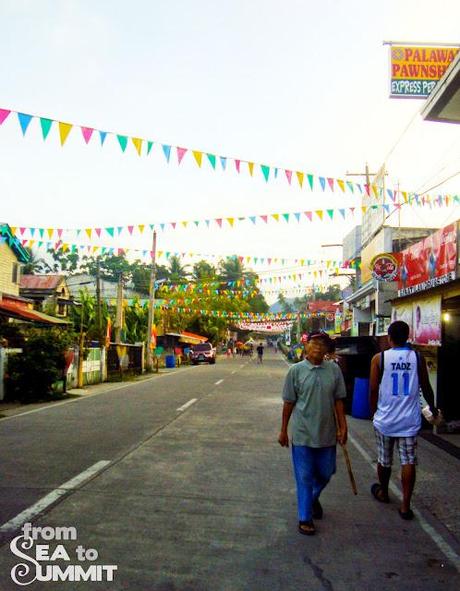 Town fiesta is the best excuse to visit relatives from a far, and this is one good reason for me to explore the quiet town of Ginatilan. I've been here a couple of times when I was just a child, but I never got the chance to explore the place. Since this opportunity came, I grabbed and went with my family to visit this tranquil town.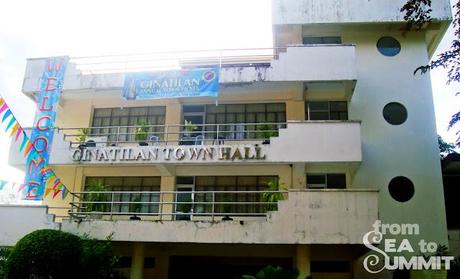 Here's a quick facts from Wikipedia "Ginatilan is a 5th class municipality in theprovince of Cebu, Philippines. According to the 2010 census, it has a population of 15,327 people. Local delicacies include palagsing, tinumpi, and kinugay, which is made from Buli tree. Every March is annual festival in honor of the Great Patron St. Gregory the Great. Livelihoods include farming, fishing, government, and business. Ginatilan is the hometown of a Filipino Catholic martyr, Pedro Calungsod, who was killed during his missionary work in Guamwith Diego Luis de San Vitores. "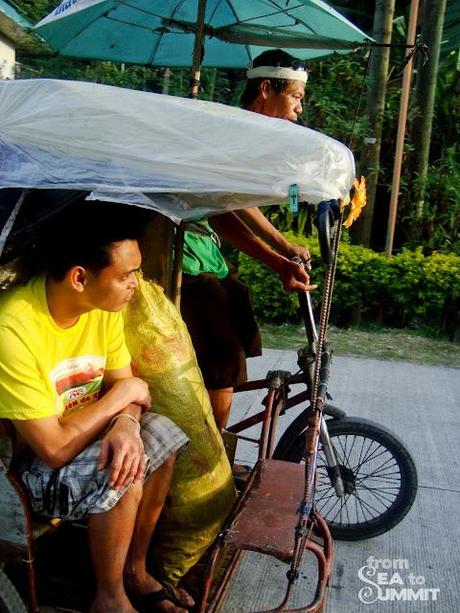 One morning, my mom got a call from my aunt, living in Ginatilan, inviting us to visit them on their upcoming town fiesta. When I heard about the call, I didn't think twice. I packed my bags and planned the things to do when I get there. For some reason, I love town fiesta. It can make a quiet little town transform into a lively one. You can see a lot of people strolling down the street, stores line up at the side of the road selling anything, and happy faces greeting you as if you know each other.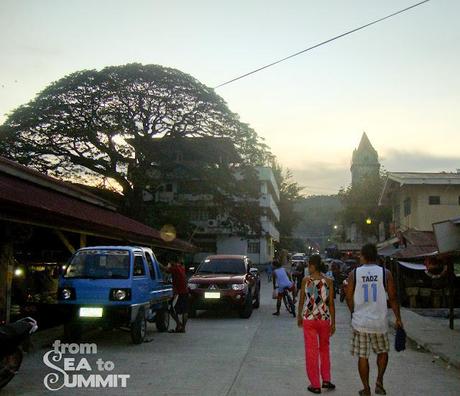 It was past 5pm when we arrived in Ginatilan. My Aunt's happy face welcome and invited us inside her humble little home. It was the only house in the block that's made of wood. Most of the houses in that street were already build in concrete. After dinner, I grabbed my cousins and off we went to explore the park. A few hours later, we're back in my aunt's house preparing for bed, with a smile on our cheek. I did get tired, but nonetheless, I enjoy our little tour around the park.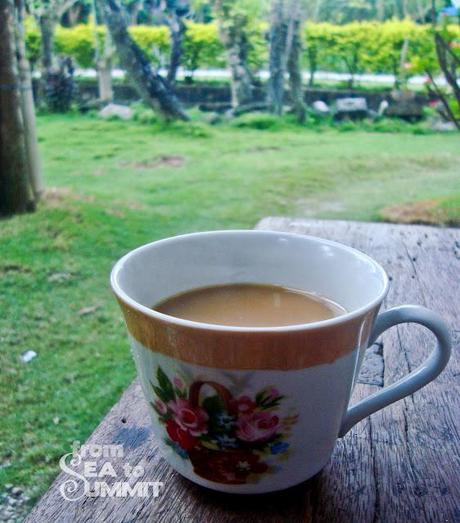 The next day, a hot cup of coffee greet me. I'm not used to drinking coffee in the morning, but that day was different. The coffee taste different, I don't know if its because of how they made it or the place, but its really different.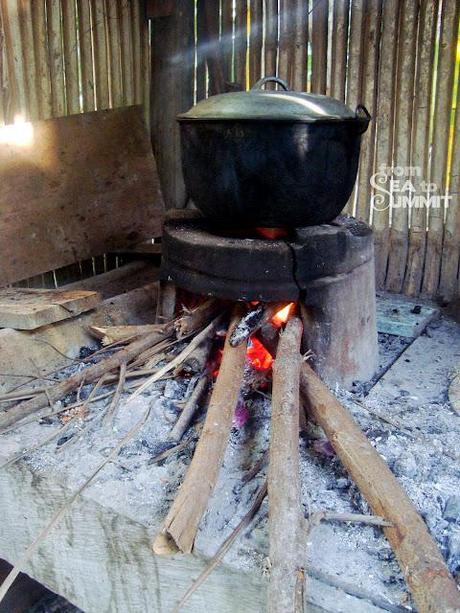 One thing I love about this place is the simplicity of life. They can buy a gas stove for cooking, but they opt in doing the traditional way. After having our breakfast, we head to their old church.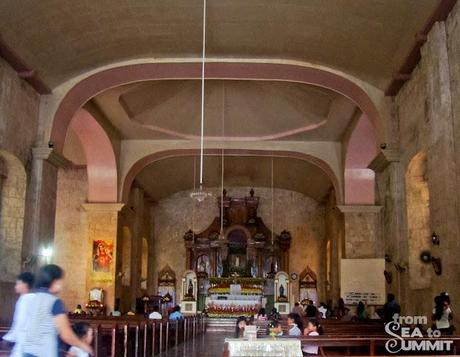 Churches tells a lot of stories. Aside from great landscape and beaches, this is also one of the things I want to see when I travel. Every church has different structures, and it just amaze me to see its beauty.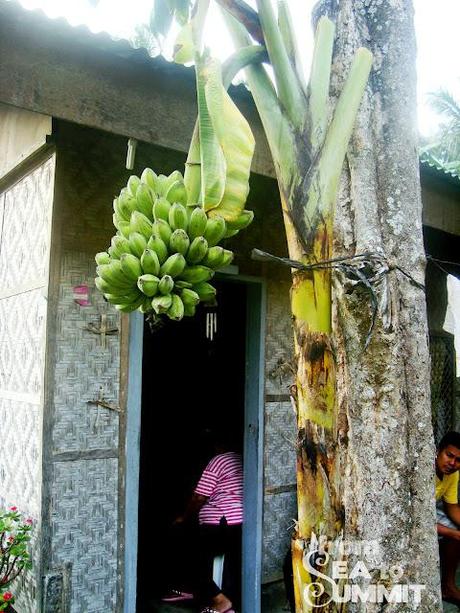 On our way back to my Aunt's house, I notice a banana tree place at the gate of every houses. My curiosity sit in. I asked my Aunt the moment I entered her house. She was patient enough to explain to me that it was part of their tradition. This only happens every fiesta as their "halad" or offering.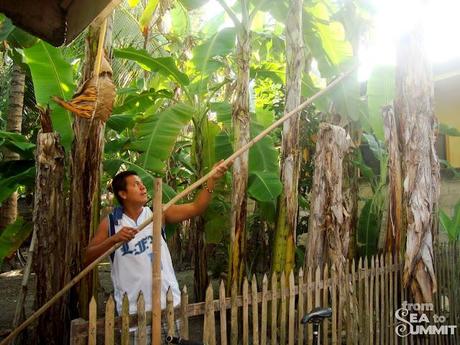 We plan to go to the famous waterfalls in Ginatilan-- the Inambakan Falls, but our relatives from Samboan, a neighboring town, call and ask us to go visit them. So we had a sudden change of plans. Before heading to Samboan, we tried to harvest limes. It may seem difficult at first, but you'll get the hang of it after a few try. I really enjoy this one.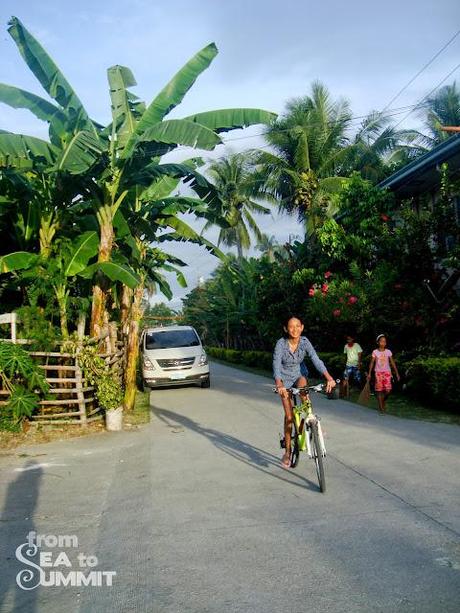 We had a great time in Ginatilan. I'll be posting my Samboan visit later this week. Stay tune for more!