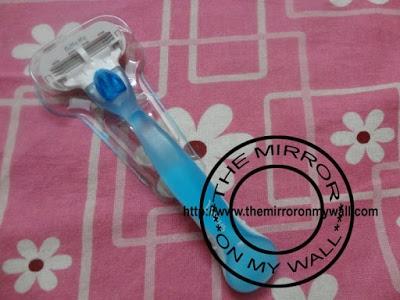 Hi Everyone,
How many times you wanted to wear a skirt and couldn't because your legs are hairy and you forget to wax or use an epilator? Well, it happens to me quite a lot and I am so lazy that I can't spend 1-2 hour on removing hair from my legs, though I have an epilator and occasionally wax at home or get it done in parlor. This razor caught my eyes while doing online shopping and I decided to try this out.
Product Claim:-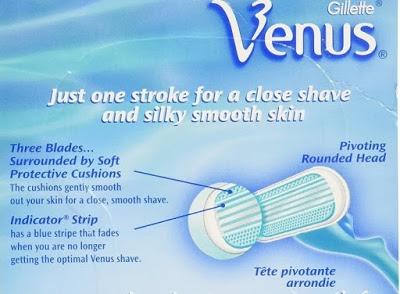 The first 3-blade razor designed for women, the Venus Original razor features protective cushions for a smooth, close shave.
3-blade smoothness
Protective cushions gently smooth out skin for a close shave
Blue indicator strip fades away when you are no longer getting the optimal Venus shave
In-shower razor holder
Easy-to-change refills 
Description:-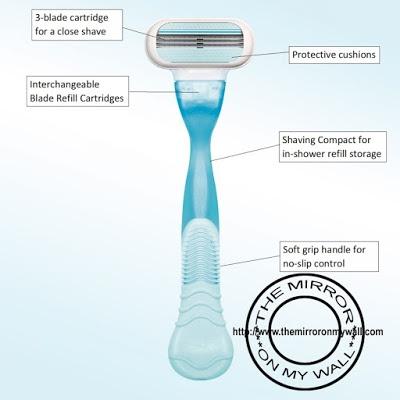 The Venus Original razor features protective cushions surrounding 3 blades for a smooth, close shave in just one stroke.
3-blade cartridge for a close shave
Protective cushions
Interchangeable Blade Refill Cartridges
Shaving Compact for in-shower refill storage
Soft grip handle for no-slip control
Price:-
INR 249
My opinion on the product:-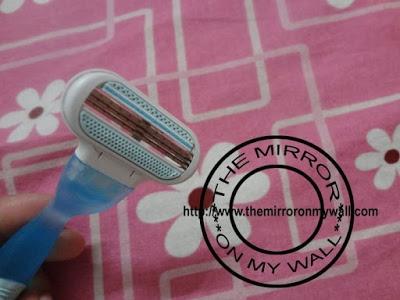 I usually preferred epilator, wax strip, hair removing cream to remove hair from arms and legs before. I saw this at am online store and got this and I wanted to try this out. I was little attracted to its commercial and was curious. The packaging is blue and while which I have thrown and the razor itself is in blue and white in color. The razor is sturdy and seems like it will lasts forever.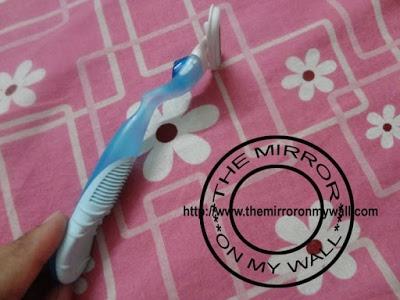 It comes with a flimsy plastic holder which is ok to keep the razor safe. The blades are changeable and you can buy refill cartridges online. This is good and you don't have to pay for the handle every time you need to change the blade.  I love this razor and it fits in our busy and active lifestyle. I don't have to worry if I miss waxing or epilator but need to smooth and silky skin this is very convenient, cost – effective and fast way to remove hair.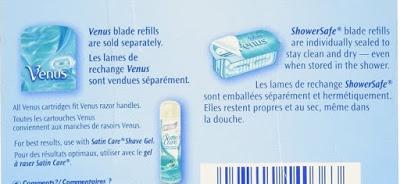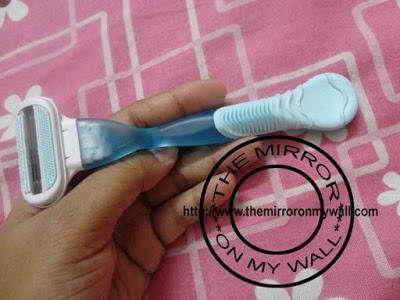 I have found that sometimes waxing and epilating leads to in grown hairs which is not in case of razors. There is a myth that cutting hair will make the hair thick but I have been using this more than 6 months now but the texture and thickness of the hair is same. You need to either apply any shaving foam, shaving gel, soap foam or just wet your skin before using this. It glides effortlessly on my skin and it has pivot head which adjusts and reaches everywhere without giving any nicks and cuts.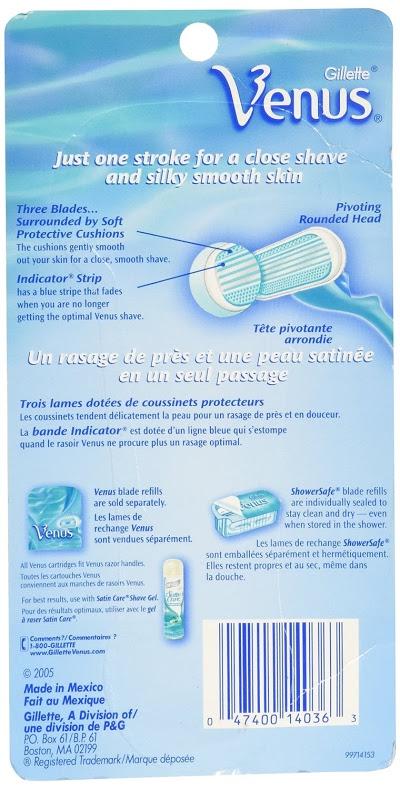 I have used razors before but this one this one has protective cushions for less irritation to your skin. The handle is soft long and comfortable for firm grip even in shower. The three blade is aligned to give so perfect shaves that I really find my skin smooth and clean after using this razor and the feel is amazing.
What I Liked:-
Affordable
Easily to use
No ingrowth hair
Three blade to give close shave
Pivot head
Protective cushion
Soft grip handle for no slip control
What I didn't Liked:-
Nothing.
Will I repurchase and recommend:-
No, I think it will stay for life time but I will definitely buy the cartridges.
Rating:-
5/5
XOXO,
-VSS
VN:F [1.9.22_1171]Rate this Product :VN:F [1.9.22_1171]