There is nothing quite as enthralling (and eye-opening in terms of how naturally talented and candid the artist behind the music you enjoy is) than hearing a song live for the very first time after spending hours singing blissfully (or fervently even) along to it at home, while it plays in the background, on the radio, on the record player, in a commercial on TV ... and despite having fond memories bound to the song already which spring whenever that one lyric is sung, that one note is struck, that one bridge gets going, you are finally out to make new ones, even more vivid and haunting as you are now provided with both audio and the right visuals to match.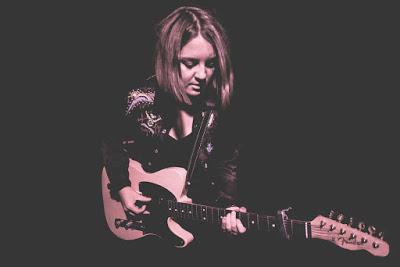 It was on wednesday, after work, when I found myself waiting for Charlotte Carpenter to coax the significantly confident and feisty sound of her most recent single out of the electric guitar in her hands, wetting my throat (and vocal chords to quietly join in singing) with a creamy milk shake, served by the obliging staff of the neat vegan café I chose to spend my evening at; a few seconds of silence looming as the charming Northampton-born singer/songwriter geared up to play the last tune on her setlist, gave me time to reflect on what a striking and strong set in total it has been. From the get-go and without restraint the 27-year-old opened up to the people present (quite a few seemed to be there by pure chance, for chats and drinks, not knowing what treat they were in for, soon to find though how soothing still smashing a solo-performance could be), giving insights into her (working and private) life through the stories told and the storytelling songs staged: in 'Blood Ties' Charlotte Carpenter dealt with the loss of a loved one - a truly heart-wrenching (and melodiously darling) moment that night - whereas with the dulcet and bluesy 'Take It All' she shared what reoccurring ominous dream (being stuck in a tornado with no chance of escape in sight) she has been having night after night; putting on the rhythmically gripping and emotionally intense 'Shelter' her view on balances and promises in a relationship came through, in a compellingly assertive way at that, while carrying on with the often delicate topic of affection and attraction, gone wrong this time though, when raising the atmospherically alluring 'Hey Mr. Cowboy'; 'Mean Time' painted a moody still ardently resolute picture of miserable, dull work-life moments experienced, the hypnotically electrifying narration of 'Electric' gave away how the songstress has moved from acoustic to also playing the electric guitar, which took both her mom and her by surprise at first. 

And then it was time for the soulful stomper 'Babywoman' to stir and shake its audience; sung with such cathartic, commanding passion, with such enticing energy you couldn't miss how important the message of the song was to Charlotte herself: 'babywoman' has become a term she is able to empathise and identify with as she, too, isn't living the life other women her age are living or are expected to (instead she is pursuing her dreams being an independent musician, more importantly woman, who finds happiness in writing songs and touring countries, with marriage, parenthood and real estate being goals to perhaps be achieved one day yet not at present). Composing this pensive and powerful feminist hymn she wanted to encourage other women to pave their own way in their own way and be content with it no matter what society demands from or envisions for them. Wonderfully delivered, Charlotte Carpenter's latest single and last performed track that night sure stood out on what has been a more than pleasing evening of live music; it was her delightful anecdotes and vibrant authenticity however that created the atmosphere for it to shine the way it did, furthermore proved what a strong and inspiring, down-to-earth and grateful woman as well as artist she is. Bravo!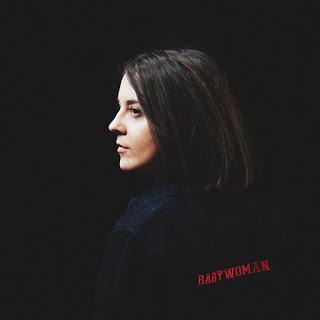 Reach out & listen to Charlotte Carpenter on ...
.. twitter ..... facebook ..... her official website ..... soundcloud ...
.. bandcamp ... 
Merch alert: Grab a shirt or tote bag with lyrics from her songs here.
Next opportunity to see Charlotte Carpenter live: April 19th at Café Totem in Sheffield supporting Bryde. Get tickets here.