We know there are a few more names to check off of your nice list, allow us to help:
For Pops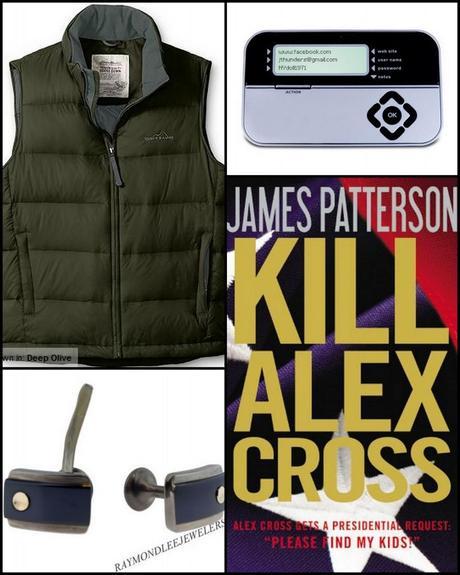 Clockwise from Top Left:
Eddie Bauer down vest
– very Dad-like] [
Sharper Image Password Vault
- Much Better than the complicated alphanumerical code he invented and needs to decipher every time he wants to check his e-mail] [
Kill Alex Cross
- Patterson does it again] [Movado Titanium and Gold Cufflinks - manly, refined, and as sharp looking as ever. Sound like anyone you know?]
For Junior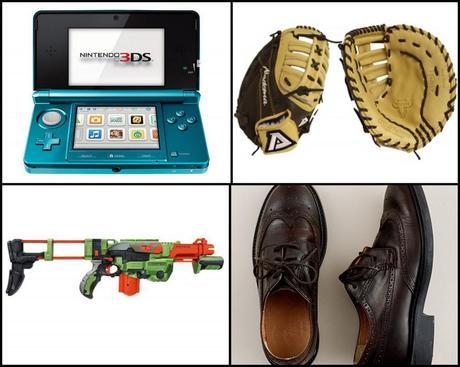 Clockwise From Top Left: [Nintendo DS - over the river, through the woods, what have you, the trip to Grandmother's house will be much quieter. It's not selfish if he loves it, and he will.] [Akadema Youth Prodigy Baseball Glove - the quintessential Dad gift] [
Classic Wing Tips
- because every little gentleman needs a pair] [Nerf Vortex Praxis Blaster - because it's awesome]
For Your Little Girl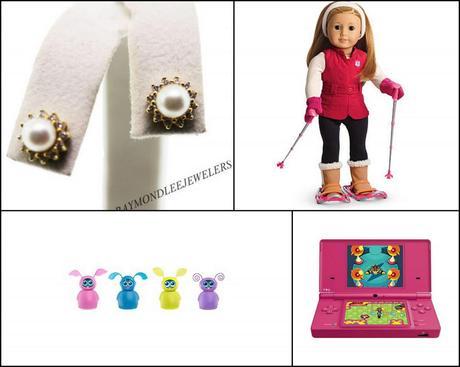 Clockwise From Top Left:  [ Tiffany & Co. 18K Yellow Gold, Pearl and Diamond Earrings - her first big girl earrings][My American Girl Doll - classic, beautiful dolls designed just for her] [Nintendo DS - see above.] [ A Fijit - At the top of every little girl's wishlist this year]
For Your Lovely Wife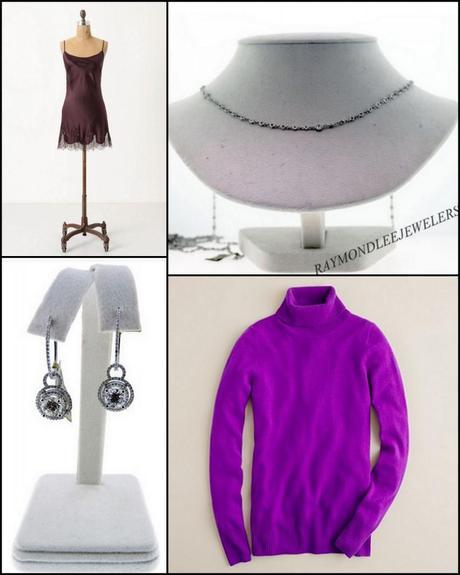 Clockwise From Top Left:  [Silk Genevieve Chemise - sultry and silky] [Diamonds by the Inch in platinum-your opportunity to drape her in diamonds] [Cashmere turtleneck- a soft classic in an unexpected color] [ White gold and pace diamond drop earrings - when you want to induce heart palpitations]
Finally, a Little Something to Slip into Your Own Stocking…
We have it on good authority that you've been awfully good this year – reward yourself.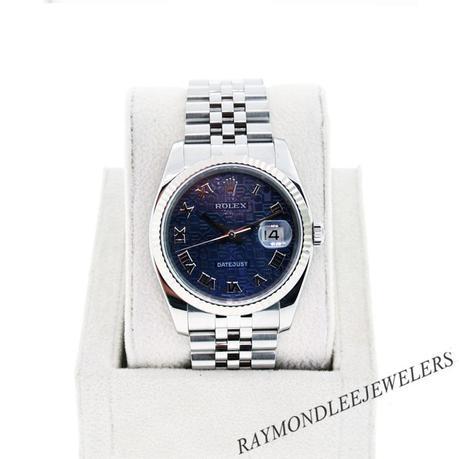 Liz for Raymond Lee Jewelers, your source for diamond jewelry, luxury estate jewelry, luxury timepieces, and designer jewelry.