When my parents went on holiday to the Loire and Vienne regions, they knew that they needed to look out for more than chateaux! Indeed, they did a good job, finding four ghost signs for me.The first, in Lussac-les-Chateaux, is the ever-popular Dubonnet. This example is notable for two features: first, its very fine colours, and secondly, the fact that someone has built their roof across half of it!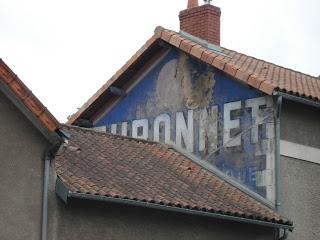 Gennes has a complete example, which has also featured here before. Somebody has whitewashed over it (a not uncommon reaction to these signs once payment has ceased).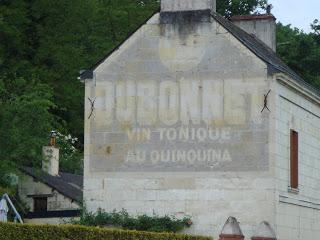 Finally, there are two signs from Chateaubriant. The first is for the Hotel Armor, but the word 'charcuterie' is also visible. Was this hotel particularly proud of its cured meats, or are we seeing two separate signs?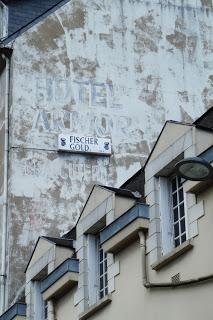 The second is something of a challenge. Look carefully, and under that mustard paint is 'Dubo - Dubon - Dubonnet'. The sign painted over the top is less easy to make out, although it seems to include the words 'un ... betail' (livestock) and 'benefites'.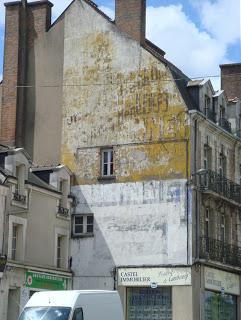 Below this is another palimpsest sign, with a blue background, which has been liberally covered in white paint. Nonetheless, two brand names can be made out: our friend Dubonnet again, and Lincoln - not the motor company but the household appliance manufacturers.