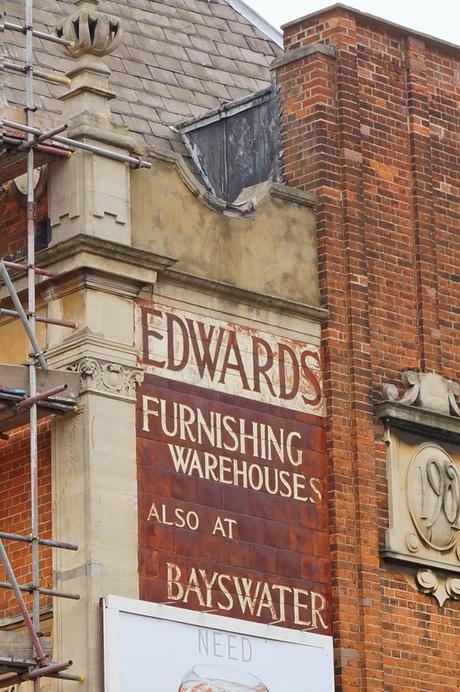 Although this old advertising sign is on the wall of a building in Ealing Broadway, it is not painted on brick but on tile. It has outlasted the furniture store on whose wall it was placed - as has a smaller sign on the facade, currently largely obscured by scaffolding.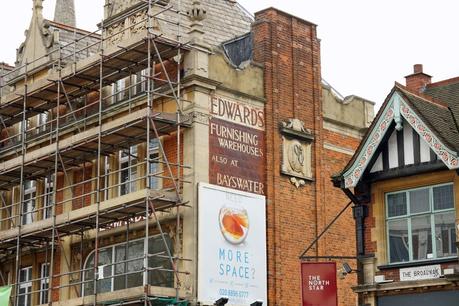 Today, the sign states that 'Edwards Furnishing Warehouses' are 'also at Bayswater'. However, without the advertising hoarding - that curse of the ghost sign lover! - we would be able to see that they were at

Kensington and Acton too, with workshops on Porchester Road.