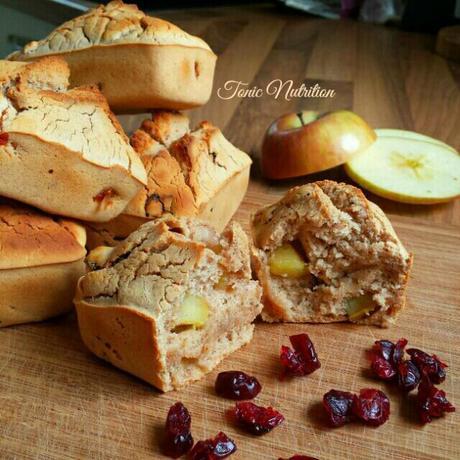 More gluten free, sugar free, dairy free baking! Having lots of fun creating at the moment.  I'm in the zone :)
So these are vegan friendly as well as food intolerance friendly (gluten and dairy). They're so super low fat and sugar free. So dig in!
Recipe:
500g gluten free flour
2 tsp baking powder
3 tsp mixed spice
2 tsp nutmeg
2 tsp cinnamon
2 tbsp melted dairy free butter
1 large apple peeled and chopped
30g dried cranberries
1 tsp vanilla extract
1 cup oat milk
200 ml approx warm water (add in gradually)
Put all dry ingredients in a bowl and mix well. Add the wet ingredients plus the fruit. Mix in the warm water gradually until you have a very thick batter.
Bake at 200 degrees for 30 minutes.  Cool on a wire rack.
I used a brownie tin to make mini breads but if you haven't got one of those just use a muffin tin.