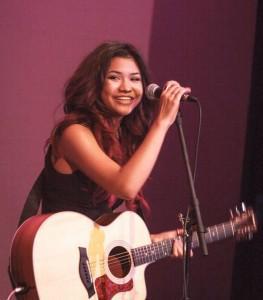 Ria Jade
Our third of ten Jump 106.9, RBC Bluesfest She's The One feature artists is 16 year old Ria Jade from Vancouver, BC. Although we have only been in contact with Ria for less than a week her personality has made it feel like we've known her for much longer. This young rising star is all about the music, and not just her own. At the age of 16 Ria already has her own TV talk show called 'EveRIAthing' through this program she showcases talented and inspiring youth. In conversations with her about She's the One Ria was very eager and excited to meet and get to know her fellow contestants. Her mother actually said to me by email that Ria started packing almost immediately after she got the news that she made the top 10.
When I think about Ria I think about the REM song Shiny Happy People and kind of think that Ria is one of those few whose personality is so infectious it makes everyone else happy.  But don't take my word for it.  We put Ria through the 20 questions test so that you too can get to know the story behind her music and perhaps a glance at what makes her tick.  She'll tell you about the singing elephants and giraffes she feels when she's on stage and how she'd love to some day feed an Ewok applesauce…
Sound Check Entertainment proudly presents 20 Questions with…Ria Jade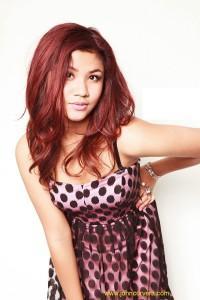 Ria Jade
SC: Firstly congratulations on being selected as one of the top 10 for the RBC Bluesfest She's the One Emerging Female Artists Competition.  RBC Bluesfest was ranked one of the top 10 music festivals by Billboard Magazine. What was your reaction on being selected into this elite event?
RJ: Thank you so much! I truly feel so grateful and honoured to be a part of this amazing event. Bluesfest truly is a well-known music festival that I think everyone should attend at some point in their life and it makes us Canadians proud! I was honestly very surprised, but the good kind of surprise. I have been waiting for something as great as this opportunity in my singing career and I truly could hardly believe what I was hearing when my mom told me that I made the cut! I am so thankful and blessed that I was chosen as one of the ten finalists for this competition and so honoured that those I will be competing with are all talented, beautiful, and passionate individuals. It is an honor as well to be performing on the same stage as some of the world's most wonderful acts. I'm a huge fan of ZEDD and hope I can bump into him when he's in Ottawa, and the fact that I will be singing at the same venue as Lady Gaga on the same day makes me so excited! I love her.
SC: Every artist I've spoken to has a story about how / when they decided to pursue music as a career.  We know that you started in music at a very early age, describe the moment that you knew that music was the path for you and what inspired you to take that path.
RJ: When I was two, my sister had this karaoke machine in her room that she always used. I'd always run to her room and use it as well. The earliest performance I can remember was being four years old and making up a song on the spot at a church event. There was something about performing that made me feel at peace and at ease. Whenever I was singing, playing piano, or playing guitar, I felt like everything in the world was positive and perfect. Music was a hobby of mine for a while until I started taking it as more of a career path at thirteen. I have also always wanted to help out others around the world, whether it be through motivating bullying victims to stay strong, helping sick children make the best of their lives, or helping out third world countries. I thought that if I could use my passions as a platform to help the world, I could help and make the world a better and more positive place. I am so grateful to all those who support me and so I always want to give back not only to my community, but the entire world. Music has gotten me through a lot of things, especially when I was bullied as a kid, so I want my music to be there for others as well. Music has helped me to become more optimistic about everything in life and to always look for the bright side in the darkest corners. Ever since then, I knew that this was what I was destined to do.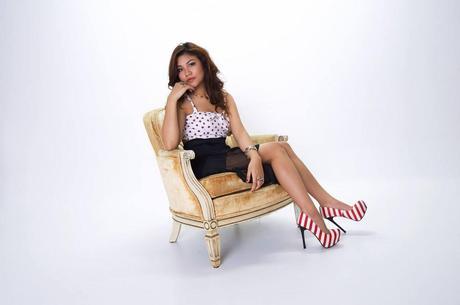 Ria Jade
SC: It seems like a big thing in the music business today is collaborations.  Name any three artists that you would like to work with?
RJ: I am a huge pop fan. I love ZEDD's music and Clarity is one of my favorite songs to sing. I also like that he collaborated with Hayley Williams for 'Stay the Night' because Paramore has been one of my favorite bands since I was eight. He is a very talented pianist and composer and I would love to work with him. I think it would also be cool to sing something with Sam Smith or write a song with Maroon 5. I really love their sound and can't get enough of Sam and Adam's voices.
SC: For most stepping out on a stage to face hundreds, perhaps thousands of fans can be a bit intimidating.  What's that like for you?  Do you still get butterflies or does it inspire you to put on an even better performance?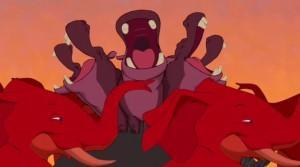 RJ: Yes! I definitely get plenty of butterflies. It's practically a butterfly zoo down there. I don't even think you could classify what's in my stomach as butterflies. They're more like the singing elephants and giraffes in the Lion King. It's crazy because I don't actually feel the nerves kick in until maybe the last five minutes before a performance, which is when everything goes crazy. I love the feeling of adrenaline before performing and now, it's gone from being pure nervousness to a source of excitement. I love performing in front of people because I want to share my energy with them and make people happy. The feeling of adrenaline and butterflies (or in my case, raging elephants) is amazing on stage and is one of my biggest factors in inspiration and motivation. I can't get enough of it.
SC: This is where we normally ask what the defining moment has been in an artist's career to date.  Your career is still taxiing down the runway ready for takeoff.  Has there been a moment, to date, that sticks out more than others, that reassures you that music is the right path for you?
RJ: Music-wise, there are definitely three major events that stand out to me. November 9, 2013, I performed a solo show in Whitehorse, Yukon. I was singing a few songs when I saw a bunch of kids run up to the stage. I saw how happy they were and I allowed a few of them up on stage with me and danced with them. I even gave one of them one of my bracelets. I saw the smiles on their faces and I wanted to keep those smiles going. As I sang and traveled around the theatre, I met some fans as well who appreciated my songs, both covers and originals, and after that, younger kids were asking me for my autographs and pictures. There was even this group of teenage boys in the back with a 'We Love You Ria' poster! I found out a little while later that I inspired some of those young girls and boys, and even younger kids in my community, to pursue their dreams. That's what truly makes me happy: when I know that I have inspired someone to chase their destiny.
The second event was February 14, 2014. I had my first solo concert in Surrey, B.C. and sold out the show two weeks before the date. What stood out to me the most was that at this time, I already had my own touring band and to hear my original songs being played by a full band and being enjoyed by my amazing fans and supporters was the most amazing feeling in the world. Lastly, I had a second solo concert in March when I heard some people in the crowd singing my own lyrics back to me. Hearing people sing your original songs is one of the most genuine feelings in the world that can't be described. At that time, I simply just lived in the moment, took a deep breath, and realized 'this is real. This is happening.' I am so grateful to everyone who has been with me throughout my journey. I will never forget how truly happy and at peace I felt whenever I was on stage, and since then, I knew that this was what I wanted to do for the rest of my life.
SC: What's your all-time favorite movie?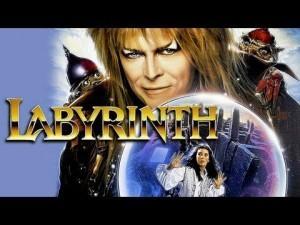 Labyrinth
RJ: I love Labyrinth by Jim Henson! It's got a bunch of fun songs and I'm a huge fan of fantasy plots. I also really enjoy Tim Burton Films.
SC: Your ideal brain food?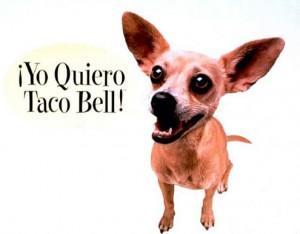 RJ: I eat anything, really, and I eat a lot too. I'm known for being a huge fan of Taco Bell, but I also really like pastries because… well, who doesn't love pastries? If I'm not on my guitar, you could probably catch me in the corner somewhere eating.
SC: Favourite Restaurant (anywhere in the world)?
RJ: There is a Japanese restaurant where I live called Hamada. My family and I go there all the time. I can't get enough of it!
SC: Favourite TV show (all-time)?
RJ: I don't think I can only pick one! It's a good four-way tie between the old animated X-Men series, Buffy the Vampire Slayer, Teen Wolf, and most recently Game of Thrones.
SC: If you could see any artist in concert, who would you see (living or dead)?
RJ: I would definitely love to see The 1975 or Fall Out Boy. They're my two favorite bands and I can listen to their albums on repeat for days.
SC: iPhone, Android or Blackberry?
RJ: I've got an Android right now that I love, but iPhones are cool too. (Wink, wink.) hmm only the second non-iPhone user we've ever interviewed!
SC: Can you talk about a fan encounter that completely took you by surprise?
RJ: Most fan encounters take me by surprise. I don't really expect to be recognized when I leave my house, so sometimes I'm just in the grocery store, hunting for food in my natural form – hair in a bun, no makeup on, sweatpants and all. Once in a while, a fan will come up to me and tell me something, or sometimes moms will even ask me to take pictures with their little kids. I think the moment that took me by surprise the most was when I was performing at my own concert in Langley and while I was performing my original, Animal, I heard some people in the crowd sing my lyrics back to me. The most amazing thing was that the people who started off the singing was a well-known band here in B.C. It was the first time anything like that ever happened and it was one of the best moments in my life. (Thanks Reprise guys, you guys are the bomb.com)
SC: What are your family member's musical interests and abilities?
RJ: When my mom was carrying me, she would play Mozart's CD on her tummy everyday but from the day I was born, I grew up listening to a lot of jazz because my parents were huge jazz fanatics. I definitely think that my parents' music genre has influenced me with fusing jazz with pop and rock in my originals. My sister was a huge fan of rock music growing up and now she listens to a lot of pop, so I think she definitely influenced what kind of music I listen to. My mom, who grew up in theater and still mentors in performing arts to this day, plays piano and sings for fun, and also played guitar when she was younger. A lot of people call me 'Little Jackie' because I'm a lot like her and I think my mom has really played a huge part in forming me into the person that I am today, with hobbies, interests, and character.  just sayin' but the TD Ottawa Jazz Festival starts Friday…just sayin' 
SC: Name a fictional character most like you?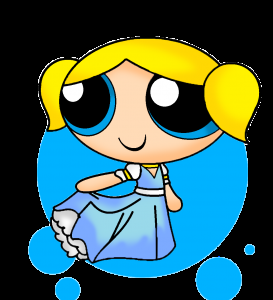 Bubbles
RJ: My mom says I remind her a lot of the Powerpuff girl 'Bubbles' because when I was little, I was very tiny, super sensitive, emotional, feisty, and full of confidence and great ideals. She said that I always had goals and always wanted to achieve so many things including protecting the poor and saving the world while 'being so very fashionable!'
SC: In "Ria Jade, Story of My Life" – The Movie, who would play you?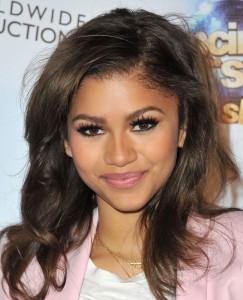 Zendaya
RJ: I think it would be cool to have Zendaya play me. A lot of people have told me that we look alike and she seems like a really cool person. Plus, she also sings and is an amazing dancer so that would be super fun! Hopefully she wouldn't mind dying the ends of her hair pink and purple though.

 we think she'd be perfect for the roll, not an expert but pretty sure there are temporary hair dyes out there
SC: Star Trek or Star Wars?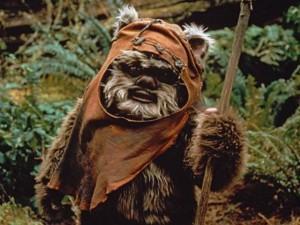 ewok
RJ: I've always cut and dyed my own hair. The first time I cut my own hair, I was ten or eleven and I remember it being so poofy that my mom called me her Chewbacca. And so, because of that, I have to be faithful to my furry people and go with Star Wars. Besides, Ewoks are adorable! I wish I could just adopt one and feed it applesauce.   applesauce???
SC: Stress management: hitman, spa vacation or Prozac?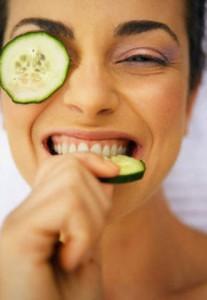 RJ: Spa vacation. Definitely spa vacation. I can already picture it… wait… what do you mean I can't eat the cucumbers? Were they supposed to be for my eyes? Too late now…
SC: You host your own TV talk show, can you tell us a bit more about that?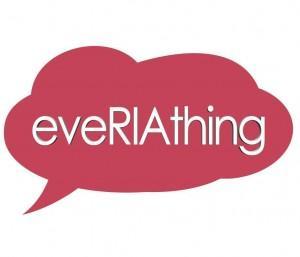 eveRIAthing
RJ: Sure! My TV talk show is called eveRIAthing (punny, right?) where I can feature young talents, achievers, and fun places and events. I believe that three of the most important virtues one can have are gratitude, humility, and generosity. I want to do whatever I can to make the dreams of others come true since I abide by the quote, 'never look down on somebody unless you are helping them up.' Right now, we're featuring people all across Canada but the goal is to eventually have features all across the world. We've had guests ranging from well-known Canadian bands, to models and actors, to Mr. World and Miss World Canada winners and delegates. I love hosting and talking and the main goal of the show is that through our guests, I hope to inspire and empower other youth around the world to chase their dreams no matter what obstacles come their way. I also hope that I can set a good example for others so that people can stay off the streets and lead happy and healthy lives. I am also a strong advocate of anti-bullying and equality and I hope that through my music, movement, and show, I can help others to stay positive, inspired, strong, and beautiful. Everyone has a beautiful fire inside them just waiting to come out, and I want to help them in any way I can. On eveRIAthing, we want people to be seen, heard, and most of all, appreciated.
SC: Music / celebrity and charity tend to go hand in hand.  Artists use their star power to generate awareness for their chosen charity. Is there a charity that's close to your heart that you would like to see get more support?
RJ: Charity has always been something I wanted to work with since I was little and even before I started my career path. I believe that every day is another day for all of us to practice love and kindness, just as I believe that every person deserves to receive love and kindness. As an advocate for anti-bullying, I love working with any kind of charity that promotes this cause and I also like the idea of raising awareness for equal human rights, no matter what religion, ethnicity, or sexuality a person has. I also had a fundraising concert of my own called 'Breaking Barriers,' to help the victims of Typhoon Haiyan in the Philippines last December 2013. I raised just under $5,000 with the help of Canadian Red Cross.
Above all, a charity that is close to my heart is any kind of charity involving children in need. A few Christmases ago, I was able to sing at the Ronald McDonald house for the sick children and spend the holidays with them and their families to spread some love. After that, I wanted to help make a difference. Finally every sick child deserves to be happy, especially with whatever time they have left. I want them to know and believe that dreams really do come true. I want to help out with the Make-A-Wish foundation as much as I can. Since November, I have been selling Make-A-Wish star necklaces at my concerts and events in hopes to make life better for at least one child out there.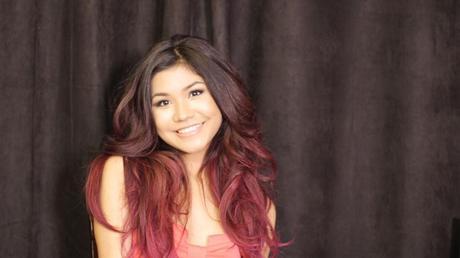 Ria Jade
SC: What's next for Ria Jade?
RJ: Right now, I am preparing myself for She's The One. I am so excited to be a part of this event and to meet all the lovely talented artists competing as well. I am also getting ready for a local concert here in Vancouver before I leave for Ottawa, headlining my friend and Mr. World Canada/Mr. World Talent (2012-2013) Frankie Cena, who is also an American Eagle model, as well as a great singer and performer.
When I return from Ottawa, I've got some tapings coming up for eveRIAthing and more mini concerts and performances to come. Over the summer, I plan to create and release more original music on iTunes and covers on my YouTube channel. Of course, I am only sixteen so my summer is also going to be full of laughs, green tea, good eats, and above all, amazing memories! I know that the opportunity alone to be a part of She's The One is something I am so very blessed with and I know that it will be one of the most amazing memories of my life.
We'd like to thank Ria and her mother for engaging with us and answering these questions.  We had a blast getting to know Ria, wish her the best of luck at She's the One and look forward to following to see what the future holds for this very talented young lady.  If you want to know eveRIAthing (see what I did there?) about Ria Jade be sure to connect with her online:
YouTube: youtube.com/riajademusic, Twitter: @riajademusic Instagram: riajademusic, you can even get fanmail!:  [email protected]
For everything else checkout her website www.everiathing.com
Here's the lyric video for Ria's latest…"Animal".