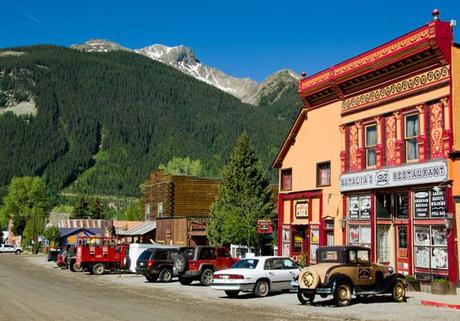 The saying "getting there is half the fun" seems tailor made for Silverton, Colorado. However you choose to get here, be prepared for an incredible travel experience. Approaching from the south, you can reach Silverton's 9,318 mountain elevation on one of the world's greatest train journeys. Or from the north, take one of the world's most exhilarating drives along the Million Dollar Highway, as we did from Ouray.
But getting to Silverton really is only half the fun. Exploring this old mining town's boisterous past is the other half. Old west style architecture still dominates the city's often dirt roads and tells the tale of a town once divided.
It is often said of 19th century mining settlements that the first building constructed in town was a saloon. At its peak, Silverton is reported to have had 29 such establishments, along with an equally large number of gambling halls and houses of ill repute. An imaginary line running down Greene Street separated these businesses from the more respectable parts of town. The four blocks of "Notorious" Blair Street is where all the action was.
While technically illegal, gambling and prostitution were largely tolerated in the early days of Silverton, as long as they stayed behind the Greene Line. Ladies of the night were even charged a $5 monthly fine that contributed nicely to the town's coffers. "Respectable" politicians may have lamented lascivious behavior, but not so much as to refrain from profiting from it.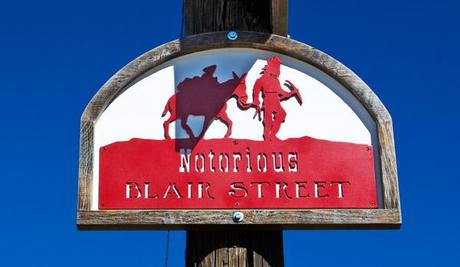 The gold rush eventually ended, the mines lost their luster, and once raucous Silverton started to settle down. "By the 1940s, most of the gambling was gone and the 'soiled doves' had moved on, citing competition from the local girls who 'gave it away' in fits of patriotic fervor during WWII," says historian Beverly Rich.
Today, Silverton is a bastion of family wholesomeness providing travelers with a wonderful base to explore the area's all-season outdoor activities. The historic streets and buildings, however, still tell the colorful story of its "notorious" past for anyone wanting to delve into Silverton's darker side.