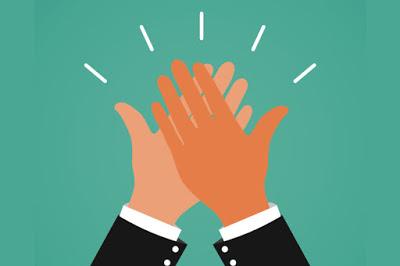 photo courtesy of Crea Café
There's comes a compelling charm with new music, especially with those which sees the light of day at what is considered the dawn of a new beginning to many (also known as new year's eve). And though some of us might have let go off well-intended resolutions already or simply realised that change isn't bound to moving from one date to another but comes with self-awareness and determination, most of us probably haven't thought of music being brought into the world this early on sets the tone for what is yet to come, for what is to be expected from artists in the sum of twelve months. Let's say it's a somewhat binding sonic signature, one to attest quality and heart, one to leave a good and lasting impression on the listener, one, above all, to keep the audience intrigued and interested, to keep it hooked and entranced. So let's see if these six singer/songwriters manage to get and maintain your attention deservedly.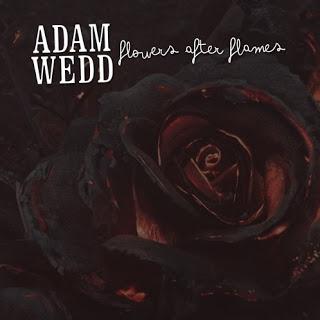 With new fervent but sensitive single 'Flowers After Flames' the london-based artist bares his soul wholeheartedly and pours it all out: a tender thrust of poignant, powerful emotion that gives room to achingly beautiful, pensive reflection and comfortably hopeful perspective, one allowing the other to flourish, with reverence and care. Through blissful, longingly mellow acoustic melodies and whilst gripping electric guitar play lights up, a cozy atmosphere rises warmly welcoming and endearingly loving, carried by Adam Wedd's soothing and wistfully raucous vocalism as the song's sparking and surging centerpiece.
Reach out & listen to Adam Wedd on ...
.. twitter ..... facebook ..... soundcloud ..... spotify ...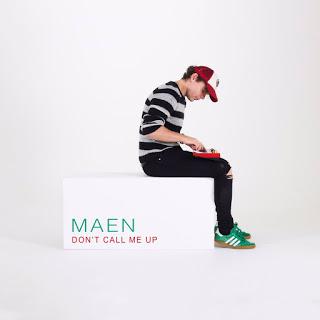 Though MAEN insists that people shouldn't get in touch with him in his latest musical outing 'Don't Call Me Up', it's exactly what you ought to do. Get involved at a word (– at a tone even) and dial in right into alluringly upbeat and hypnotically lush sonic streams of grand and engrossing scope, have the singer/songwriter's velvety glowing and seductively souly voice answer your call (and all your aural needs) in no time. Ringing back is required, I reckon! 
Reach out & listen to MAEN on ...
.. twitter ...
.. facebook ...
.. spotify ...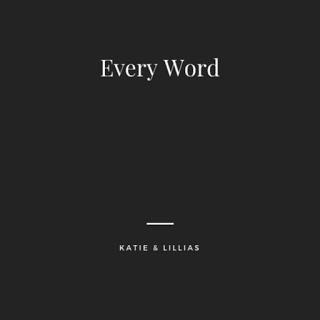 When 'Every Word' spoken means so much, is expressed with stirring devotion and filled with delicate yearning, it's no wonder you're hanging on Katie's and Lillias' lips while they give voice to their second creative collaboration as a duo. Coupling dulcet vocal harmonies and invitingly languorous, blue acoustic buoyancy, this soft and satisfyingly sad song sounds simply twice as engaging with the two of them chiming in together so euphoniously elegant, so perfectly pleasing.
Reach out & listen to Katie (Ellen) & Lillias (Hobson) on ...
.. twitter ...
.. spotify ...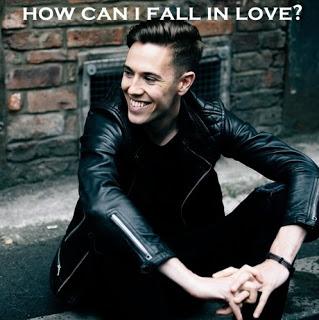 Love at first sight doesn't come around very often in life, love at first listen, however, does from time to time. It's for the listener to decide then if what is offered, serves him well enough to give his heart away (for good). In the very case of Jack Woodward's newest sentimental narrative it happens quite naturally that you'll fall for the atmospherically rich and picturesquely soaring soundscape unfolding, that you'll embrace the soulfully vulnerable vocal tone kindled
in a heartbeat.  Admittedly, it's hard not to as 'How Can I Fall In Love' goes straight for the feels, armed with charmingly courteous and smooth storytelling ways,  charged with gleaming yet gorgeously gentle tonal vehemence. 
Reach out & listen to Jack Woodward on ...
.. twitter ..... facebook ..... his official website ... .. soundcloud ... .. spotify ...  Watch the official music video for 'How Can I Fall In Love' here.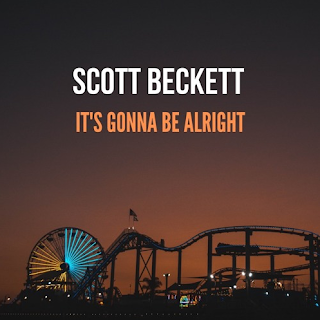 It's a safe bet to say that Scott Beckett's shiny pop tune is one to make your eyes glint with joy and your ears tickle with excitement: letting yourself in for the ardent and anthemic musical ride that is 'It's Gonna Be Alright' you will encounter rhythmically infectious and attractively uplifting melodies as you trustingly cling to sparkling and brisk vocal charisma on the rise. 
Reach out & listen to Scott Beckett on ...
.. twitter ...
.. facebook ...
.. his official website ...
.. soundcloud ... 
.. spotify ...