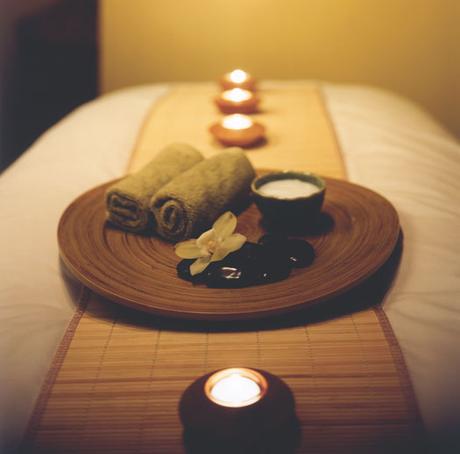 Us parents are pretty much constantly on the go, sometimes we can find it hard to balance everything at once, we are so good at making sure everything and everyone else is happy that the thing that usually takes a back burner is definitely time just to yourself. 




We are all so busy running around after little feet and even grown up ones too (partners, i'm talking to you!), every day seems to be all about someone else and never about us it can be easy to just forget about yourself. It is important to realize that you are far more than just a mom. Treat yourself, allow some luxury in your life, here are some tips for making sure that you get the me time that you need to be your best. 




Get out once or twice a week 

While staying at home can help you get more done there and saves money, it is important to get out and see the rest of the world. Children also need this interaction in order to build the social skills they need for future success. Going to the park can be relaxing for you and can let the children exert some of their energy so they are more satisfied at home as well. 


Plan a date night 

Some people scoff at the day/night concept but it is important to remember to spend quality time with your partner or spouse. Between work, school, household duties, and child rearing, it can be hard for couples to slow down and take the time for each other. Date nights don't have to be elaborate to be enjoyable and relaxing. Getting a sitter for a night and just having the house to yourselves to eat dinner and watch a film can be a good date so long as you plan something different once in awhile so you don't get in a date night rut. If you have friends that have children you can each offer to take turns watching all the children, so each couple can have an evening to themselves once a week. 


Start your day off right

Rewarding yourself first thing in the morning can set the mood for a more pleasant day. It can be as simple as setting down to enjoy a hot cup of your favorite coffee or tea. Tassimo coffee machine pods make it easy to enjoy fresh brewed coffee one cup at a time, Ben raves about these at work and they instantly give him that boost, I totally wish I was a coffee drinker, i'm totally obsessed with the Tassimo machines! This means you can easily enjoy your coffee or tea at some other point in the day. A mid day pick me up can be just the thing to cure mid day fatigue. 


Learn to appreciate yourself 

Mums often feel that they need to dedicate absolutely all their time to their children and family or they will be judged as a bad mom. The truth is that if you don't appreciate yourself and take care of yourself then it is harder to provide good care to others. Loving and caring for yourself is an integral part of loving and caring for your family that look towards you for love, support, and all the things that make a mom a mom. 



Pamper Day

Book yourself into a spa for the day or even the weekend! Hand your little one(s) to a loved one you trust and go and really treat yourself, we all know it's not possible to 'completely' relax, we'll all still think about the kids and what they're doing, but booking yourself in somewhere like a spa, will really help you to unwind, book a massage, facial and even some sort of pedicure or manicure too! If you'd rather not go alone, invite your closest friends or Mum, girls day out completed

!


Food

It's got to be a takeaway hasn't it? It's your night off, don't even touch foot in that kitchen!! Chinese, pizza, Indian? Go crazy too, buy a pizza each, starters, yummy chocolate desserts? Ice cream! Take full advantage of the fact you can eat without it getting cold and having to entertain your child instead, eat so much you feel fit to burst, it's ok I promise! :). When was the last time you ate your dinner without it going cold?