Most of you know I am an honorary Brit. Okay, so I gave myself that title but after so many years in the UK, it is a huge part of who I am.
After all, I was a mummy before I was a mommy. Let's face it, I will always be a mummy blogger!
When we left the UK, I not only left behind my job, my friends, but also a group of fabulous women of the mummy blogging world. I am very happy that I haven't lost touch and that many have followed me on my journey here in the US. And after starting Very Busy Mamรก I connected with even more mums in the UK and especially those that share a passion for all things style.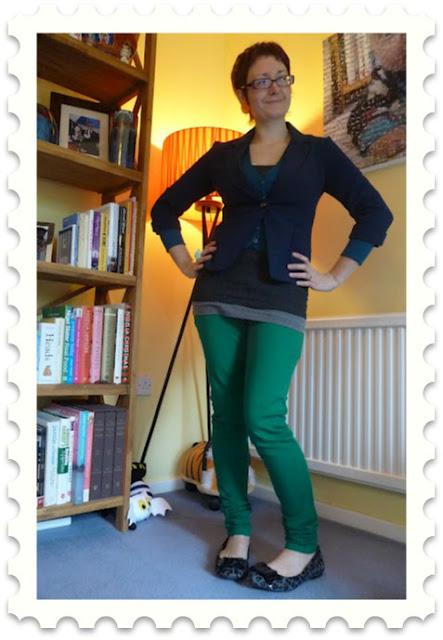 And one of those mummies is Alex from Medicated Follower of Fashion.
Sadly I did not know her before, but we have connected online and hit it off! Mostly talking about what we are wearing, what our kiddies are showing off during the week for Trendy Toddler Tuesday and swapping style and shopping tips.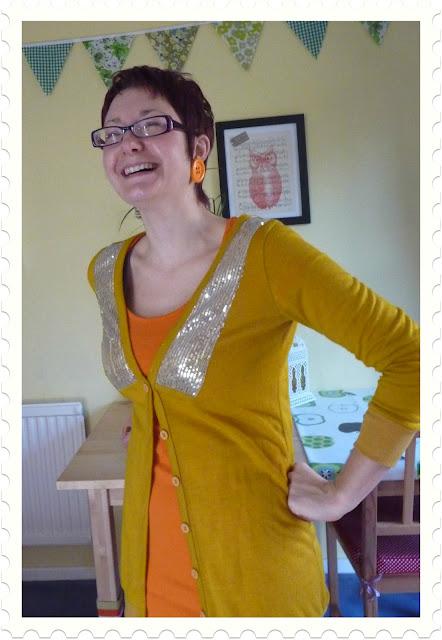 Alex has a very unique style - I personally love her vintage feel and mixing and matches of colors and prints. She wowed me with her post showing off her wedding dress, it's like nothing I had ever seen.
Just look at it, GORGEOUS!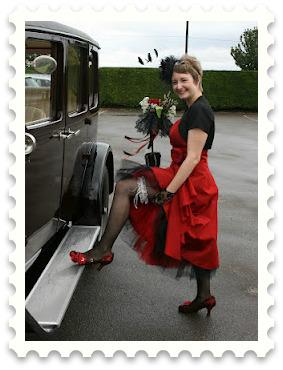 So Alex and I got to chatting and this is what I found out about the blogger and mummy to Ethan based in North Somerset:
VBM Very Busy Mamรก
MFF Medicated Follower of Fashion
VBM: How would you describe your style?
MFF:

Rather like everything to do with me, I like variety. I love pattern and adore bright colours. I love vintage and retro looks. 50's style dresses, 60's prints. Bright and bold. Statement jewellery is in. I love to wear boots and when it comes to bags I like quality leather. Everything I wear is meant to be looked at, I dress to show off what I like, not hide.


VBM: I'm a recent convert to color and I agree, everything should be worn to be looked at...show it off! So is there something you wish you could wear that you haven't since having kids? What is it?
MFF:

Not so much since having Ethan, just something I've never really been able to do. My boobs have always been big. I'd love to be able to buy bras in normal shops and be able to wear strapless clothing with no bra on.


VBM: Ha! I am quite the opposite! Do you have a particular favorite shop/store or brand?
MFF:

I buy a lot online, mostly eBay. On the high street, it'd pick H&M because they stock a lot of versatile basics but also some fashion forward pieces, working with designers (Oh how I want me some Marni!). You can clothe the whole family in H&M which I love.


VBM: Who doesn't love H&M?! So as a mum sometimes you just have to go shopping with the babe. What is the funniest or strangest shopping moment you've experience with Ethan?
MFF:

Um. The time I realised Ethan had half-inched a pair of sunglasses was pretty embarrassing. I never even knew he had them until we were home and I found them in the buggy. No idea which shop he got them from...


VBM: Brilliant! My little guy hasn't shoplifted yet. Are there any misconceptions about "mummy" style that you would like to set the record straight on?
MFF: 

I like to think that I am proof that you can have fun with colour, clothes and fashion post baby.

It doesn't have to be all baggy tops and joggers. Dress up a little and it'll boost your mood. I don't say this to be trite either. I suffered with PND after having Ethan and still suffer with anxiety but I know I always feel a little better if I make a bit of effort with my clothes.


VBM: AGREED! You don't have to do much to spruce up your look.


I am a huge fan of Alex's blog and her fun an original pictures make it very inviting. Stop by, say hello and tell her I sent you!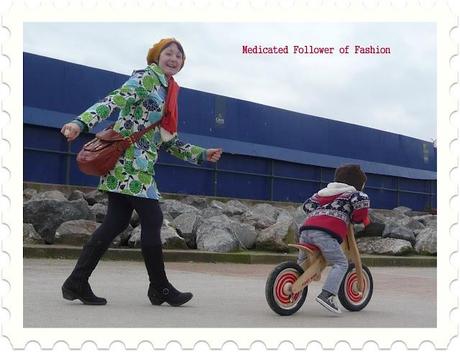 What do you think of Alex's style? Leave her a comment and she her some looooooove!
Follow Alex on Twitter
@medicatedfollow
Like this interview?  Want to be featured or show off your business/brand/blog? If you have a story to tell, just get in touch and you and I could be chatting real soon!