Hey there Shiners!
I know I have been missing in action but as I mentioned before I started school again and let me tell you, I am exhausted!
Never the less I have ONLY 2 terms left (6 months) so hang in here with me! I have not blogged myself in such a long time but guess what I am back and I am ready to involve each one of you.
I have been dying to give some major details about this and I have been really giddy each moment that it comes across my mind.
Well here it is………..
"
Getting Back to ME"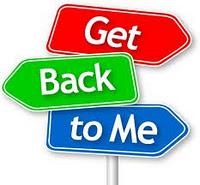 Have you ever felt that you were going in so many different directions that you really do not have a sense of direction?? Or that you are being pulled in a million directions at work, home, family, relationship, children or any other aspect of your life that you feel like you may be losing it just a tad bit?? Well Shiners its time to get back to "US" This is a wonderful series that I am sure everyone can and will be able to reap the benefits.
Here is the twist……We all know in this blogging world we have bloggers, readers, followers commenter's and even the silent ones.
Overall, I still love each and every one of you…Alrighttttt! Let me get back to it.
The series
"Getting back to "ME
" is all about getting back to the person that we used to be.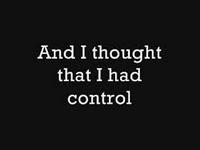 I have been going through so much and have been dealing with it myself and I said, "You know what I am so tired of feeling all over the place and I am going to get back to being ME." How many times have you felt that way Shiners?
This series will allow everyone to tell his or her situation-what ever it may be, and tell how he or she got "THEM" back or plan to get "THEM" back.
As you see this series is not just for bloggers but also for everyone to be involved!!
Yes I am breaking the blogging rules per say, but I said why should we let the positivity roam around the blogging world!
We have so much positivity to share and vast amount of information to provide another that it should not be kept bottled up in a specific section so I am opening my Positively Shining door and letting everyone in for the grand party of getting "US" back to being "US"!
Hehehehehe-Yeah, I know its something different but I am all about different and being positive….yall know that!
J
Here is how it's going to go down! I need everyone to think about something that they are "Willing" to share (take your time) that had or still has you not feeling like yourself.
Then I want you to describe the process that you are going to
SNAP OUT
of it and get back to being
"YOU"!
The "YOU" that you used to love, miss, care for, and worry about.
Many times Shiners, we go through so many things all alone and no one ever knows the battles and the strains that we endure.
Well I am tired of going through it all alone and not sharing the battles that I am enduring I want to share and show how I am breaking free of these blah feelings!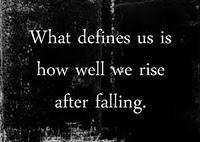 This series will start in mid January and go as long as any one
wants to post. You may post as many times as you like, and there is no word limit. If would like to post for the series let me know at

[email protected]

, catch me on Facebook or send me a DM onTwitter
So Shiners I hope that you would join me in this journey of "Getting Back to ME!"