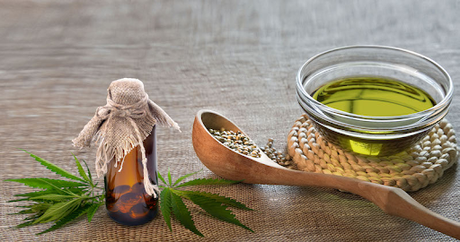 In hemp sector, the development of new products, ingredients and definitions are increasing at a fast speed. Every day new products are introduced making it difficult for a patient, regulator and even hemp-based startup.
With so many varieties available not just online but even at the retail dispensaries that finding well-educated budtenders who can confidently explain difference in the variety of displayed products becomes rare. A good budtender capably explains basics associated with hemp, product differences, phytoactive elements, and its medicinal value.
Due to awareness, budtender and consumer's education level is evolving. However, the familiarity of hemp product benefits is still in its early phase but it shows signs of increasing slowly. Internet is the best source for consumers to get educated about the concepts related to medicinal hemp-based products.
People find hemp oil categorized as full spectrum, broad spectrum, PCR, and Isolate.
Full spectrum
Flowers, leaves and top stems are used to formulate full spectrum hemp oil. The seeds inside flowers are also used. Cold extraction method is used to extract the concentrate including an entire spectrum of flavonoids, cannabinoids, waxes, terpenes, and chlorophyll. Hemp plant is rich in CBD but levels of THC, CBG, CBN, and acidic cannabinoids are very low. Vitamins like A, C and E are also present.
B complex vitamins like niacin, thiamine, and riboflavin along with beta carotene can be sourced from hemp. It is a healthy source of 20 amino acids and primary fatty acids [Omega 3 and 6]. Therefore, full spectrum oil offers an entourage effect, thus magnifying therapeutic properties.
Broad spectrum
Hemp flowers, trims, stalks, and leaves are used. Due to heating in extraction process, concentrated oil can lose some useful components. Acidic cannabinoids can get totally decarboxylated and even terpenes get evaporated. In addition, if heat is reused in filtering or processing then the molecules full spectrum further reduces into broad spectrum.
PCR oil
Phytocannabinoid rich oil [PCR] uses alcohol distillation methods. Most prominent cannabinoids like CBD and THC along with terpenes get separated. THC level is zero and partial terpenes get preserved, after extraction, the terpenes can be blended with CBD. PCR oils are free from THC. It has 10% terpenes and 90% CBD.
Isolate
Isolate is a crystal or powder form of CBD. It is isolated from other molecules. It is in grain form that easily dissolves in oil. Isolate is very cheap than full spectrum extract. Other oils like Olive, avocado, or MCT can be infused with isolate.
Why mix CBD on MCT or olive oils?
Customers are acquainted with olive oil use but ignorant about hemp seed oil. MCT or medium chain triglyceride oil contains capric and caprylic acids along with C10 and C8 carbon chains. Athletes find this combination of CBD and MCT beneficial. Consumers can even combine CBD with olive oil to be used in salad topping or even in smoothie preparation.
Quality
Final quality depends on several variable but basically on the manufacturer and processing method. Products formulated for pristine high-quality hemp, ingredients, and formulations will establish themselves for long term in the market. It does not matter, if customers choose full spectrum oil or CBD, they will discover their effective and safe product with extra education and research.