Gerhard Richter abstract paintings auctioned in 2012.
I´ve read this morning at artprice (the world´s leader in art market information), that Gerhard Richter happens to be the the world's top selling living artist.
It´s curious how these news still attract my attention!!!. I´m sure it has to do with my 13 yrs of private banking experience (but that was loooong time ago).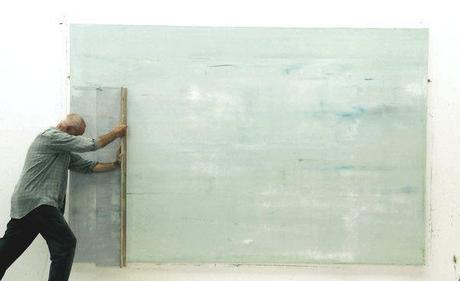 Gerhard Richter painting
In previous posts I´ve talked about Richter´s Abstract Paintings. What interests me the most is the free painting technique he uses as well some of the abstract painting series from 1985 onwards (mainly the Abstraktes Bild ones).
I dont´know what you think but I believe that this painting technique is infinite in terms of possible interesting results. It´s a quite unique and personal way of painting. It would be great to know how did he started using it. Don´t you agree. Gerard Richter explains here something about it.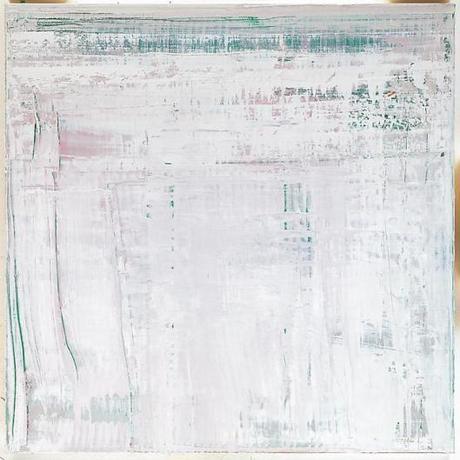 Gerhard Richter Abstract Painting (910-5), 2009
Reading the above linked 2009 Richter´s interview, you may have noticed two questions he is asked. In one, his white abstract paintings like the above, are compered with Robert Rauschenberg white paitings series exhibited in 1951. He answers saying he did not know Rauschenberg abstract series. He also adds that what he sees on his white paintings it´s not a reduction dealing with the disappearence of painting, instead it has to do with white areas and objects he can´t not identify.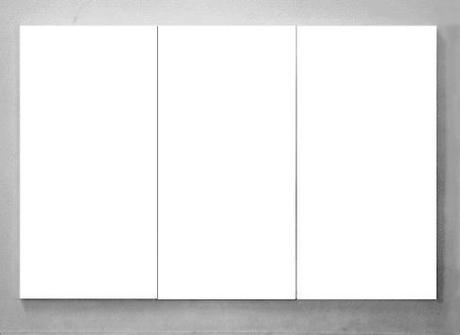 Robert Rauschenberg´s white painting, 1951
He is also asked if this is a good time for painting. His answer is clear "It's not. It's been almost the end of the culture of painting for a hundred years. We have photography, film, installation… You know, I'm the only painter at this gallery. I didn't realize this until now. All the others are conceptual, and I was struck by this: I thought, it cannot be.
While you meditate about his answer (I´ve already done it and do not agree at all), enjoy some of Richter´s paintings auctioned in 2012.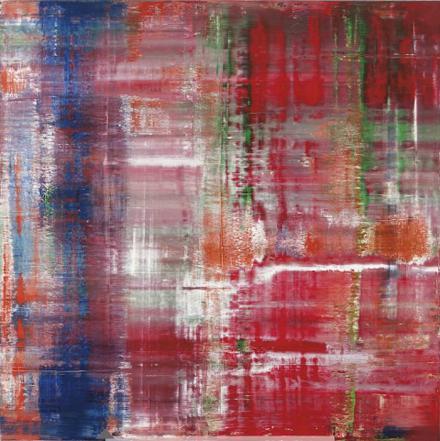 Gerhard Richter Abstraktes Bild (798-3)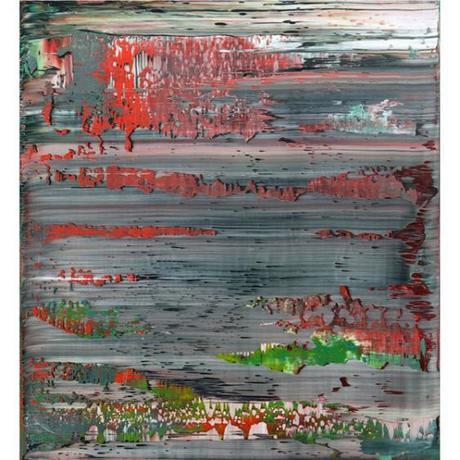 Gerhard Richter Abstraktes Bild 1995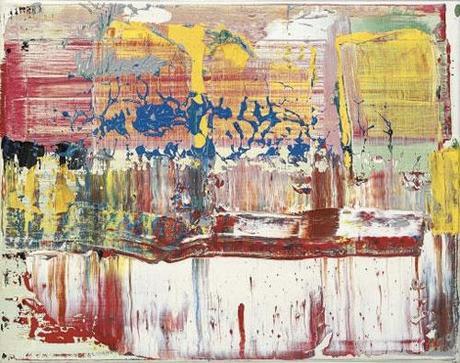 Gerhard Richter Abstraktes Bild 1995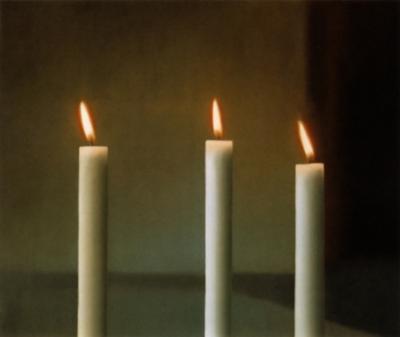 Gerhard Richter Drei Kerzen (Three Candles), 1982
It seems that when G.Richter first exhibited the candles series, not even one painting was sold. Did you know that Joan Miro´s first important exhition did not sell a single painting either?.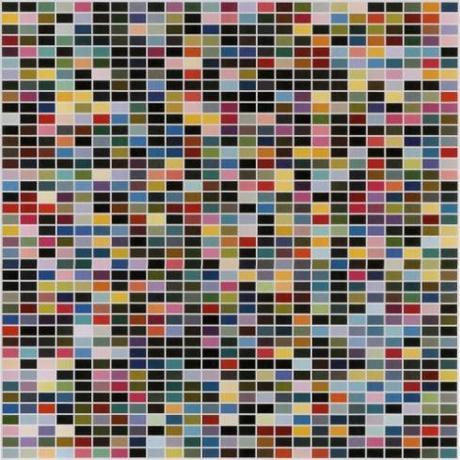 Gerhard Richter, (1025 Colours)
The above paiting hasn´t been auctioned this yr. The sold one was named 128 colors, and belongs to the same abstract series. Doesn´t it make you think about another artist who also includes color points to his paintings (though circular) and repeats it again and again and again and again……?. See below.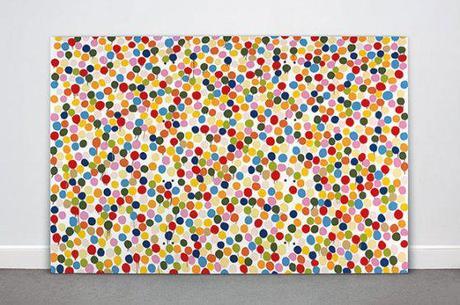 Damien Hirst painting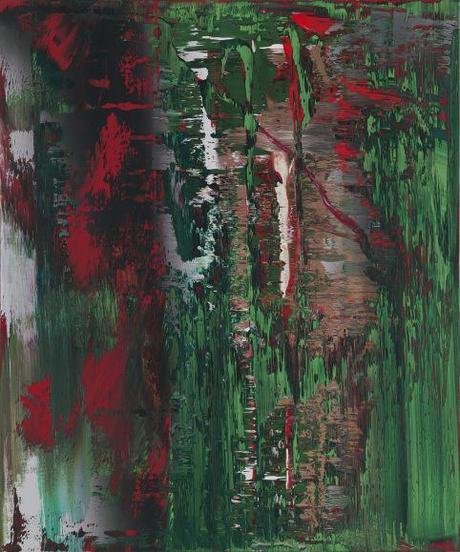 Gerhard Ritchter Abstraktes Bild (646-3)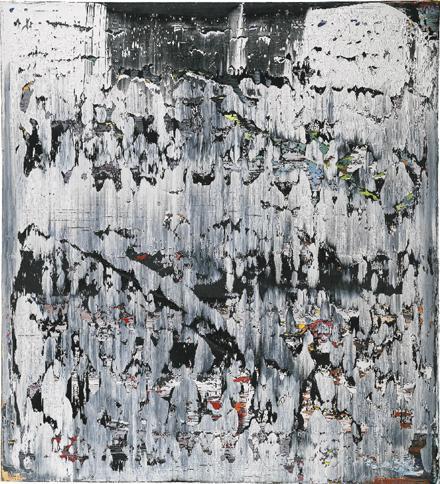 Gerhard-Richter, Untitled. Contemporary sale Sothebys 2012 (Nov)
Hope you have enjoyed this post, if so please press the like below and share it with whom it may interest.
There are a couple of questions I would like to ask you. Feel free to answer them at he comment section below.
1. What are the main reasons behind Gerhard Richter´s so high art prices?;
2. Do you agree with Richter when he says that this is a bad time for paiting and that the culture of painting has been dying for the last 100 yrs?.
Thanks for reading and adding your thoughts.
pd: to see more abstract and contemporary art images, either join yasoypintor on facebook or me (Antonio Basso) on pinterest.
41.387917
2.169919