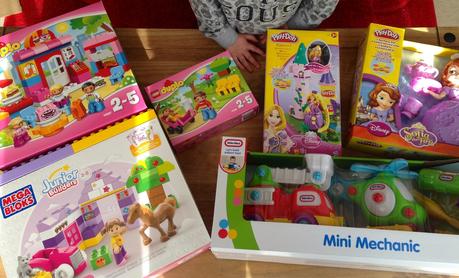 When we were offered the chance to review some toys from George at Asda, I couldn't say no. We already knew that Asda had a massive selection so I couldn't wait to choose her some new bits.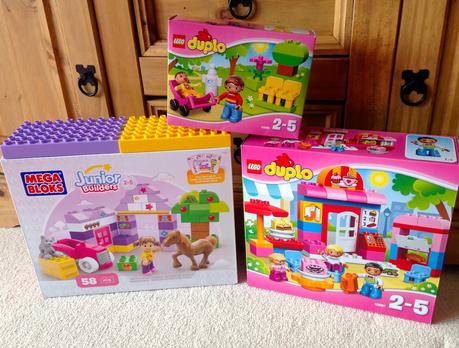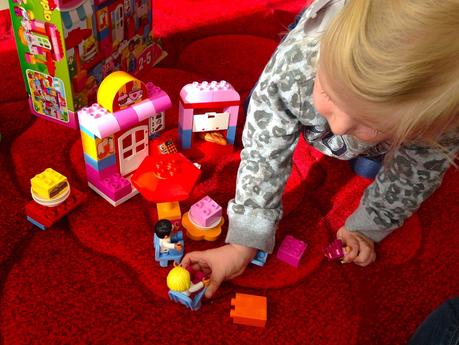 First up, I chose some Duplo/Megabloks sets for her from the LEGO & Construction category. I have wanted to get some for a while so this was the perfect opportunity. I used to love things like this when I was younger and I just knew Sienna would love them too. I chose her the Duplo Mum & Baby, Megabloks junior builders themed mini building box and Duplo Cafe.  
She was very excited when she saw them and couldn't wait to get them out. They're the perfect size for her at 2 and a half and easy to click together so she can do a lot of it herself. We set them all up and then let Sienna's imagination run wild with them. She is much more creative than me and was making all sorts! They were all such a good choice, we've already had hours of fun with these and I know we will have lots more.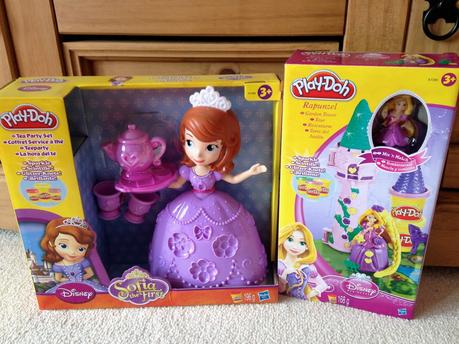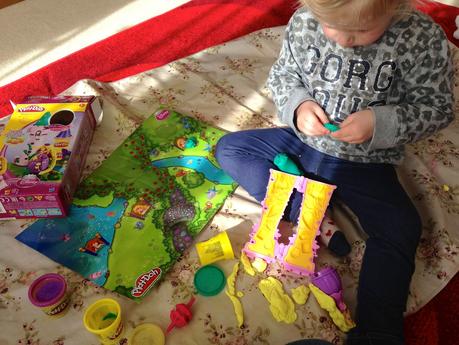 The arts and crafts section at Asda has so much to choose from, it was a hard choice but of course, I went with play doh! Sienna is very into Disney princess' at the moment so I chose the Sofia tea party set and Rapunzel garden tower for her. 
Again, Sienna was excited to see these and has played with them quite a lot too. She loves making Rapunzel's hair and decorating Sofia's dress. It was also a hit that the play doh is sparkly! Again, a great choice and a really good price point I think personally.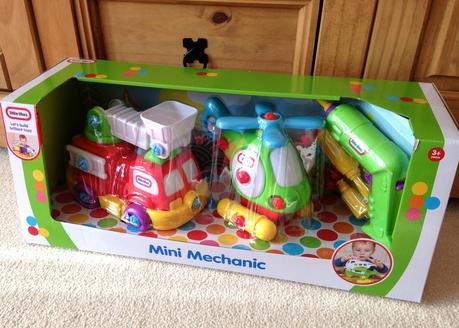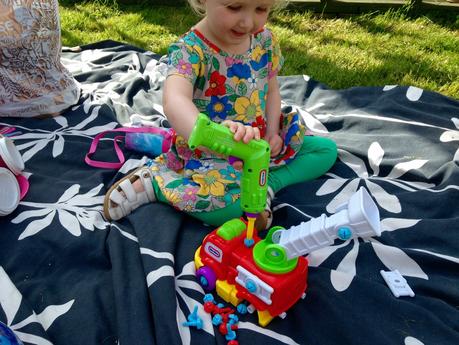 Lastly, this is one Warren actually chose for her but it was a great choice! This is the Mini Mechanics from the educational and development section and Sienna absolutely loves it! This is the one thing she has probably played with the most since we got all of these. I'm quite a fan of flat packed furniture and so Sienna has grown up 'helping' us put together various pieces over the years. She always loves to pretend to screw in screws etc so this is perfect! She can do it all herself which is fab.. I can't tell you how many times these have already been taken apart and put back together! 
If you're on the hunt for some new toys for your tots, definitely check out Asda as they have such a fab range and as always, brilliant prices!
Follow me: 

BlogLovin'

 // 

Twitter

 // 

Facebook

 // 

Google+

 // 

Pinterest

 // Instagram