Hallowell, Maine - July 2, 2019 - Blue Marble Geographics is pleased to announce the immediate availability of version 7.5 of the GeoCalc Software Development Kit (SDK). Widely regarded as the preeminent geodetic toolkit, GeoCalc is at the core of countless geospatial applications, providing powerful coordinate and datum management and conversion capabilities for custom software development.
Highlights of the 7.5 version release include new projections and coordinate systems, improved interoperability with expanded import and export of geodetic parameters, and optimized search and display in the GeoCalc dialog boxes.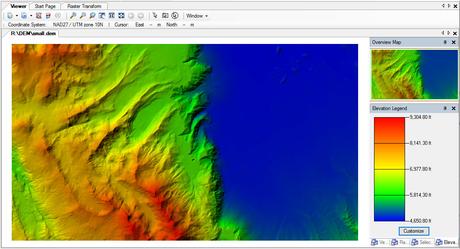 Blue Marble's GeoCalc engine is universally recognized as the benchmark for efficient and accurate coordinate management. The geodetic foundation of countless popular software titles, including Blue Marble's Geographic Calculator, GeoCalc provides GIS, GPS, surveying, engineering, and mapping applications with the foremost coordinate transformation capabilities.
The GeoCalc database is comprised of over 12,000 coordinate system objects including linear and angular units, ellipsoids, geodetic datums, and coordinate reference systems. GeoCalc also contains advanced geomatic tools such as vertical datums, grid shifts, time-dependent coordinate transformation models, and the ability to generate custom best-fit transformations and custom coordinate objects of any type.