When it comes to Wedding Stationery there's a lot of questions Brides and Grooms can have. This article attempts to list all my advice pieces from my own blog and where I write for English Wedding Blog for general wedding stationery, such as colours, style, buying advice, posting and more. You can see lists for Wedding Invitations here and Day Stationery here.
Visit Artemis Stationery here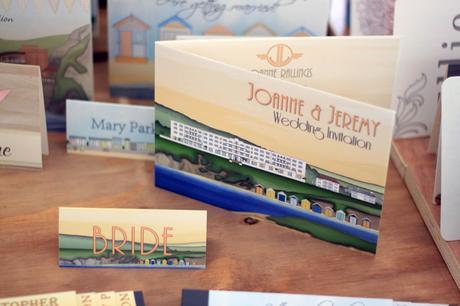 Large bifold wedding invitation and place name showing Saunton Sands Hotel in Devon.
You can visit my stationery website Artemis Stationery here
Stationery Buying Advice
http://asinvites.com/weddings/stationeryadvice/wedding-stationery-buying-advice/
Wedding Colour Inspiration
https://english-wedding.com/2013/04/wedding-colour-ideas/
Branding your Wedding
https://english-wedding.com/2015/10/branding-your-wedding-and-wedding-stationery/
Summer Wedding Table Name Ideas
https://english-wedding.com/2013/07/summer-wedding-table-names/
Christmas and Winter Table Name Ideas
https://english-wedding.com/2013/12/winter-and-christmas-table-name-ideas/
Vintage Styling Advice for Stationery
https://english-wedding.com/2013/05/vintage-styling-colours-and-fonts/
Crafting Advice
Part 1, general and printing http://asinvites.com/weddings/stationeryadvice/diy-wedding-invitation-advice/
Part 2, paper, card and glue http://asinvites.com/weddings/stationeryadvice/diy-wedding-invitation-advice/
Part 3, embellishments and tools http://asinvites.com/weddings/stationeryadvice/wedding-stationery-crafting-advice/
Posting your Invitations
https://english-wedding.com/2013/04/advice-for-posting-wedding-invitations/
How ordering bespoke stationery can work
http://asinvites.com/weddingstationery/an-example-of-how-ordering-works/