Garnier Anti Dark Circle Tinted Eye Roll-On Review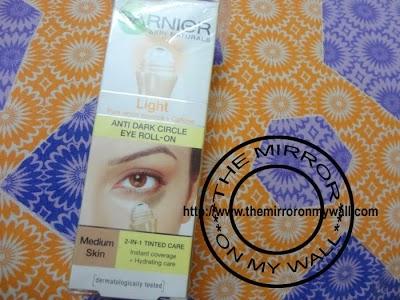 Hi Everyone,
I have pigmented eye lids and I was looking for a concealer when I came across this anti dark eye roll – on from garnier. This was anti dark means reduces darkness around your eyes and tinted to conceal till they are not completely gone. I thought this is what I wanted, coverage and care to reduce dark circle and its appearances.  I bought this without giving  a second thought.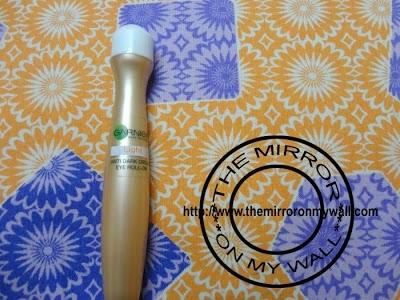 Product Claim:-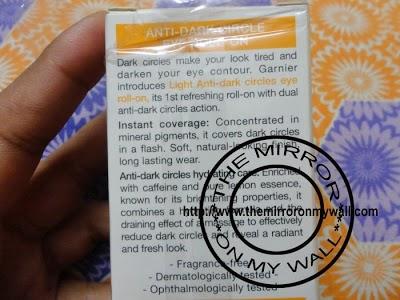 Dark circles not only make you look tired but also darken your eye contour. Garnier introduces Light Anti Dark Circles 2-in-1 Tinted Eye Roll-on, the 1st refreshing roll-on with dual anti dark circles action.
Instant covering action: Concentrated in mineral pigments, it covers dark circles in a flash. Giving you soft, natural looking finish for long lasting wear.
Anti dark circle hydrating care: Enriched with caffeine and pure lemon essence, known for its brightening properties, it combines a hydrating formula and the draining effect of a massage to effectively reduce dark circles and reveal a radiant and fresh look.
Fragrance free
Dermatologically tested
Opthalmologically tested
Proven Efficiency :
Dark circles are perfectly covered and appear reduced.
Eye contour is refreshed and brighter.
Price:-
INR 199
Quantity:-
15 ml
Shade:-
Available in 2 shades:
Direction For usage:-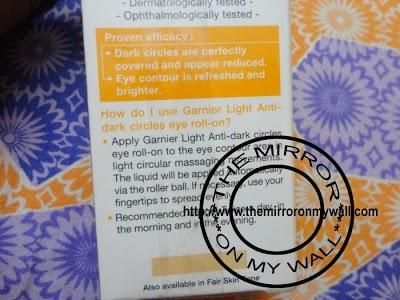 Apply Garnier Light Anti Dark Circle eye roll on to the eye contour area in light circular massaging movements. The liquid will be applied automatically via the roller ball. If necessary, use your fingertips to spread evenly.
Recommended usage: Twice a day, in the morning and in the evenings.
My opinion on the product:-
It comes in pen like plastic bottle with roller ball at the top. It has screw cap which fits perfectly. You need to hold it upside down (ball face down) to take the product out. It has Lemon essence which removes dullness around the eye area and caffeine  which  is energizing and anti – tiredness, also known for its simulating properties on micro – circulation.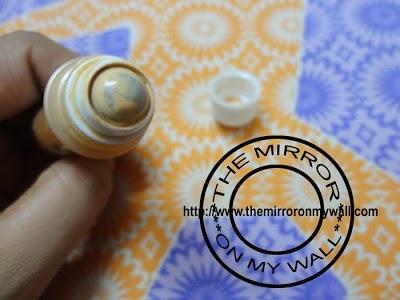 I used this product with the help of the roller around eyes and spreaded it with my finger tips, but it left whitish cast around my eyes. So later I took some product on my palms and applied it patting lightly on and around my eyes. This time it blended perfectly and didn't looked wired. You should pat it with light hands instead of spreading or rubbing into the skin. Don't apply this straight from the roll on as you might end up using more product than needed and will look like white patch.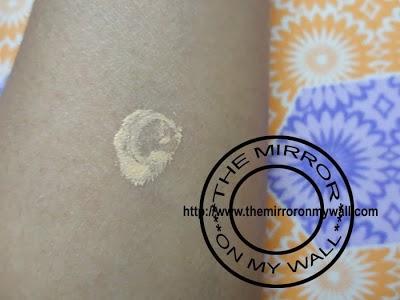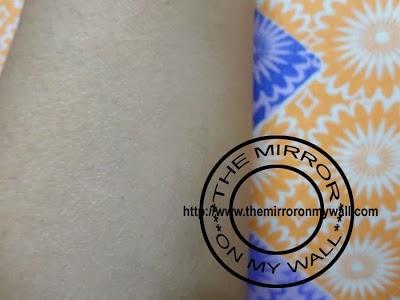 It gives a sheer coverage and can be worn daily. It definitely brighten up the area around my eyes. The roll on ball is cool and soothing also the product does not tingle or irritate the sensitive akin around my eyes. The concealer is slightly thin consistency which spreads easily and doesn't need much effort. You will have to practice for sometime to wear it correctly. I followed the instructions on the pack but the whitish patch looked wired. So it tried taking some product out on my hands and applied it around my eyes by patting lightly. I applied little on my forehead, temples, around my nose and mouth too. It instantly brightens up the area where I applied. It has good staying power around 5 -6 hrs and gives matte finish to my oily eyelids.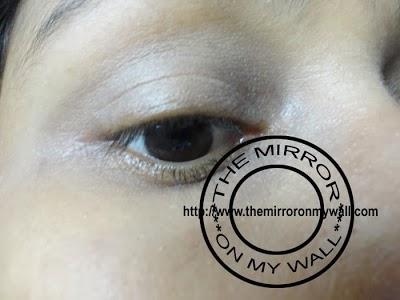 What I Liked:-
Good staying power
Affordable
Easily available
Tinted
Little amount is needed each time
Matte finish
Travel friendly packaging
Brightens up the area after application
What I didn't Liked:-
Only two shades available
Doesn't cure dark circles
Not build-able
No SPF
Will I repurchase and recommend:-
Yes, it is great everyday concealer and very affordable too.
Rating:-
3.5/5
Final Words:-
If you are looking for everyday concealer then this might help but if you are looking for a concealer that could give heavy coverage then this is not the one. It gives very sheer coverage and it is not build-able at all. It brighten up the area where applied and looks good when applied nicely.