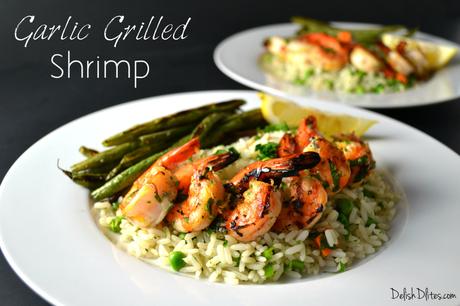 The weather is beautiful lately, and that means I'm refusing to use my kitchen as much as possible. Warm warm makes to want to grill all day, every day! There's something about grilling that makes anything taste better. The smokey char of an open flame goes something magical to food, and these garlic grilled shrimp are no exception. Garlic shrimp sauteed in a pan are delish, but throwing them on a grill takes them to another level. These garlic grilled shrimp are better than anything you'll get in a restaurant, and much more affordable to make at home. Plus, shrimp cook so quickly that you can make this dish in less time than it will take you to drive to a local restaurant.

Serves 2

1/2 pound peeled and deveined large shrimp (26-30 count)
2 tablespoons olive oil
Zest of 1 lemon
2 garlic cloves, grated
2 tablespoons fresh parsley, minced
1/2 teaspoon salt
1/4 teaspoon pepper
Mix the olive oil, lemon zest, garlic, parsley, salt and pepper. Marinate the shrimp for 30 minutes, or up to overnight.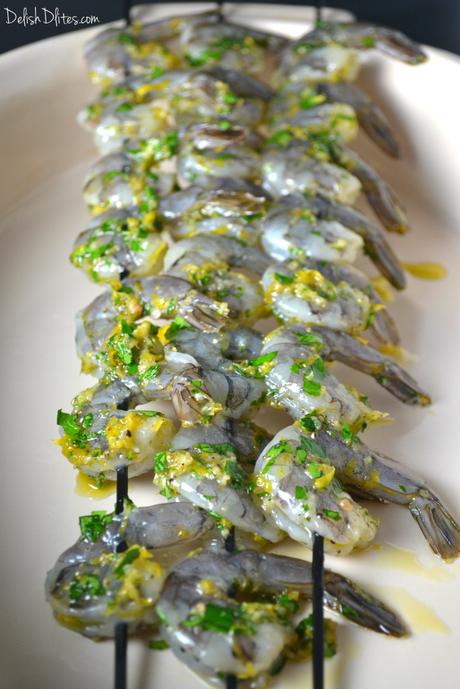 Thread the shrimp onto skewers.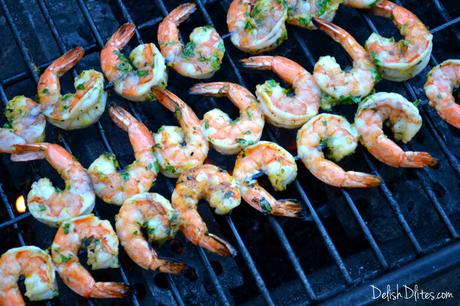 Grill the shrimp on medium-high heat for 2-3 minutes per side, or until they turn pink and opaque.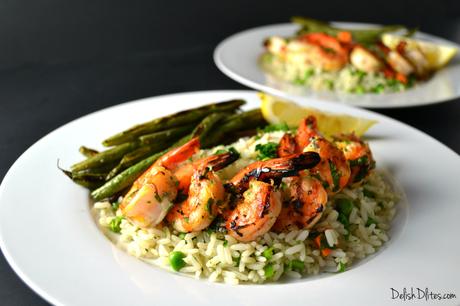 Serve the hot garlic grilled shrimp over rice, and with a side of roasted veggies.