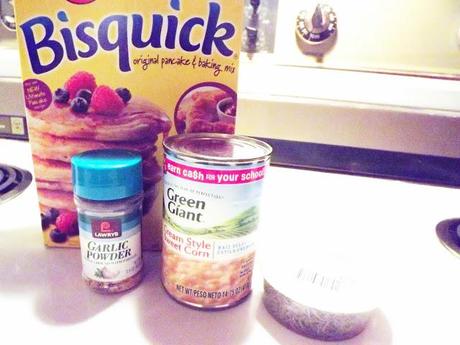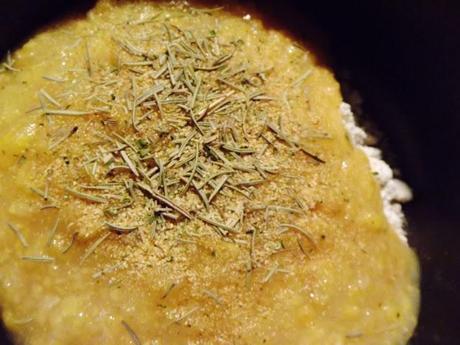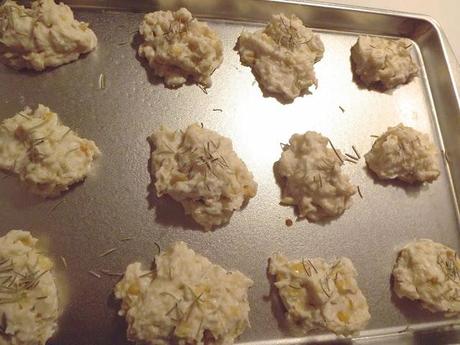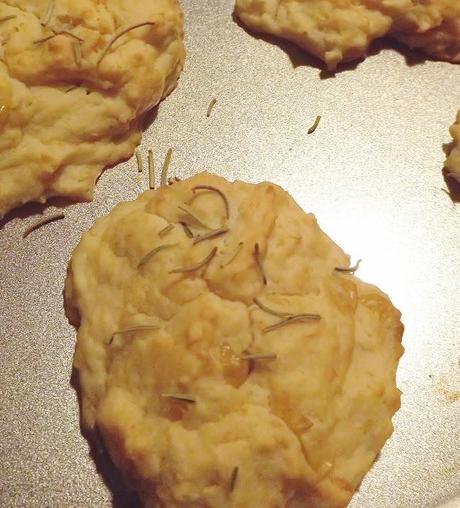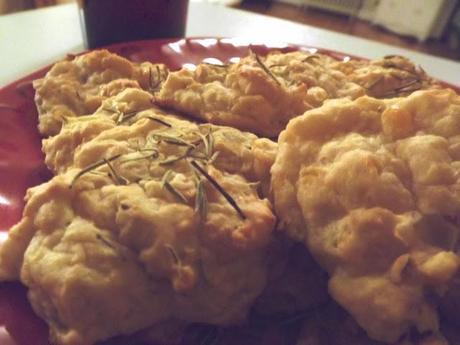 They may not look like much, but these babies are delicious and addicting! AND they're my own little recipe! Here's how to make delectable garlic corn fritters!What you need:-A baking sheet-Anti stick spray-1 3/4 cups of bisquick-Garlic powder (I prefer Lawrys)-1 can of cream style sweet corn-Rosemary-Half a stick of sea salt and olive oil butter.Preheat oven to 400 degrees. Time to start baking! 
First combine the bisquick and the corn in a mixing bowl.

Now add in about 4-6 shakes of garlic powder. 

Add 3 pinches of rosemary.

Melt butter and mix all of the ingredients entirely together.

Spray the baking pan.

Take a tablespoon and spoon the mixture in small scoops, onto the sheet.

Repeat until the tray is full/ mixture is gone.

Add a pinch of rosemary to the top of each biscuit for taste and decoration.

Bake for 15-20 minutes (18 worked BEST for me...)
Enjoy! I promise you will not regret making these! 
xo
BCC