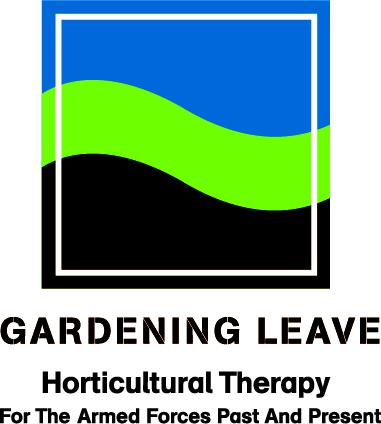 Gardening Leave is a charity that aims to improve the mental and physical wellbeing of service personnel with the use of horticultural therapy. Set up in 2007, Gardening Leave believes that the use of therapeutic horticulture will improve social, motivational and personal skills. At Notcutts we believe Gardening Leave to be a noteworthy charity assisting ex-Service personnel in coming to terms with living a civilian life. Gardening Leave was set up by Anna Baker Cresswell who kindly spoke to us about her charity and benefits of horticultural therapy.
My name is Anna Baker Cresswell. I was born and bred in Northumberland and am a keen gardener and cook who loves the outdoor life (that's not to say I eschew the bright lights, I'm just glad to get home to my garden!).
I set up Gardening Leave in 2007 in memory of my Mother who was a much better gardener than I will ever be and she was also a Nightingale Nurse (trained at St Thomas's Hospital in London where Florence Nightingale trained).
Gardening Leave seeks to improve the mental and physical wellbeing of serving and ex-Service personnel, using Horticultural Therapy in walled gardens.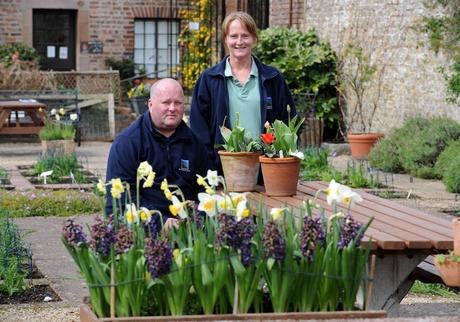 Horticultural Therapy can be defined as  'The use of plants by a trained professional as a medium through which certain clinically defined goals can be met' (THRIVE conference, 1999).

Gardening Leave has three gardens in Scotland and one in England, at the Royal Hospital Chelsea, home of the Chelsea Pensioners where we provide a safe (remember the walled garden), peaceful environment where our veterans and servicemen and women can be together, be outside, and have something semi-structured to do; we mostly grow veg and in Scotland are restoring the only National Collection of poppies.

Each project is run by a Horticultural Therapist whose job is to provide year-round horticultural activity (easy in summer, not so easy in dark, damp February) and make sure that everyone who is referred to Gardening Leave whether they are 19 or 91, and whatever their physical, emotional or cognitive presentation, has enough to engage them.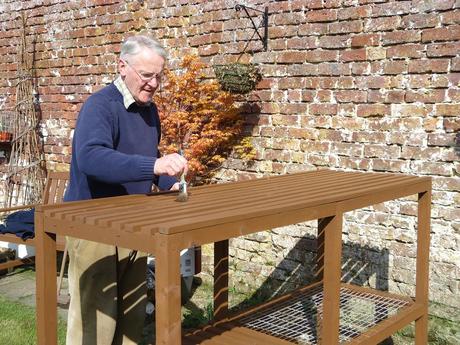 Short term benefits are improved appetite and sleep patterns, and longer term attendance at Gardening Leave (there is no time limit, we are always glad when our veterans come back; they say they like to feel they belong somewhere after leaving the military family) improves self-esteem, mobility, fine motor skills, concentration and reduces social isolation.

Gardening Leave doesn't receive any statutory funding and relies on grant-making trusts and foundations and public donation to fund our work.

The Friends of Gardening Leave (www.friendsofgardeningleave.org) is helping to raise awareness and funds so that we can keep delivering Gardening Leave and soon we will be opening at the Defence Medical Rehabilitation Centre at Headley Court and Help4Heroes have also asked us to get Gardening Leave into their Personnel Recovery Centres too – all very exciting!

Find out more at www.gardeningleave.org