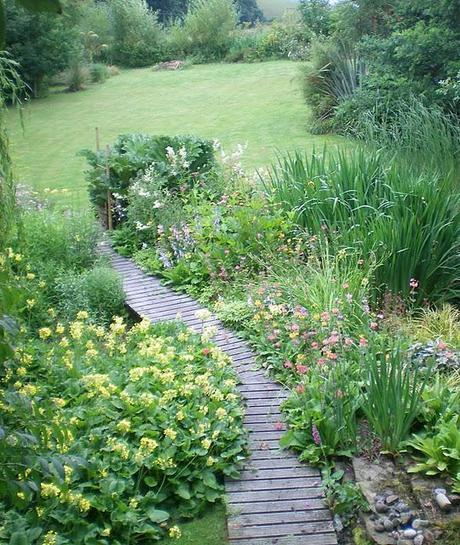 2010 winner Andrew Barnett's winning garden
Honouring unsung gardening heroes who create beauty against the odds
With the perfection of the Chelsea Flower Show a mere memory, the search is now on for ordinary gardeners throughout the country who garden against the odds creating beauty and touching the lives of others.
The 2011 Gardening Against The Odds Awards, now launched by
The Sunday Telegraph
in association with The Conservation Foundation, call for entries from individuals and community groups who garden in often unpromising and unlikely places or in the face of physical or psychological difficulties and in so doing bring joy to all who see them.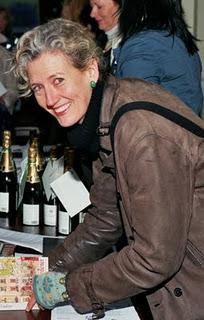 Elspeth Thompson
The awards, in their second year, are dedicated to
Sunday Telegraph
writer Elspeth Thompson, who died in March 2010, and are named after her final online diary. A champion of the unsung gardening heroes to be found all over the country, Elspeth saw beauty in the unexpected and her weekly columns inspired a huge following.
Individual gardeners and community groups who garden despite physical difficulties or in the face of mental or psychological problems, such as depression and grief and those who have transformed inhospitable corners into green havens are all encouraged to enter. Relatives, friends, neighbours and passers-by are also urged to nominate those who deserve recognition but may hesitate to put themselves forward.
Joining the celebrity judging panel this year are The Duchess of Northumberland, creator of the world famous Alnwick Garden and author and
Sunday Telegraph
columnist Francine Raymond. The other judges are botanist David Bellamy, Elspeth Thompson's
Sunday Telegraph
editor Anne Cuthbertson, garden writer and designer Bunny Guinness, actress Susan Hampshire, Guerrilla Gardening's Richard Reynolds, Green & Black's founder Craig Sams, Conservation Foundation director David Shreeve, Elspeth's husband Frank Wilson and Christopher Woodward, director of the Garden Museum.
"When we launched the first awards we were all feeling the shock of losing a very special person, but thanks to those awards and meeting many of those taking part, we have seen what Elspeth knew - that there were other very special people and places making our world a better place," says Conservation Foundation director David Shreeve. "We launch these new awards not out of a sense of loss, but out of celebration."

"We are delighted to be launching the second Gardening Against the Odds awards," says T
he Sunday Telegraph
Life editor Anne Cuthbertson. "The entries we received last year were so inspiring; they were stories that made your heart sing. The awards have been the most fitting tribute to our dear and much-missed colleague Elspeth Thompson. They continue Elspeth's championing of ordinary gardeners who 
create something beautiful and honest under challenging circumstances."
 
Last year's winning gardeners, honoured at a presentation event in the Conservatory at Chiswick House in the spring, all had their own story of gardening against the odds. Overall winner Andrew Barnett  told of how his garden helped him to cope when severe depression left him unable to work as a head teacher. His daughter, who nominated him, wrote: "The garden saved dad and dad saved the garden."  
Other winners included Growing Together, a group of 16 blind people in Bingley who used to have only their blindness in common. Now their shared garden gives them great pleasure as well as a way out of isolation. Expert horsewoman Annie Maw thought her life was over when she broke her back. Her Somerset garden has helped her recover her
joie de vivre
, able once more to seize life by the scruff of the neck.
More information from
The Conservation Foundation
and
Sunday Telegraph
. Become a Gardening Against The Odds
Facebook
fan.
HOW TO ENTER: 

The closing date for entries is 16 September. Winners will be announced in Life in October. Full details on how to enter are at
www.telegraph.co.uk/gardeningawards2011
PRIZES:

The winner will be presented with the Gardening Against The Odds trophy and will receive £100 of Telegraph Garden Shop vouchers. The two runners-up will receive two garden kneelers, made specially for the awards in the
Fine Cell Work
workshops at HMP Wandsworth and £50 of Telegraph Garden Shop vouchers. The top ten winners will receive a choice of garden equipment from
Hozelock 

The Gardening Against The Odds Awards are supported by The Tanner Trust