I'm so sad that the What You Sow birthday party has come to an end. I've had such a nice time in the last month, celebrating the first birthday of my little business by sharing party-themed guest posts, running giveaways and launching new stock. My blogging pals have come up with so many lovely ideas for food, drinks, games and decorations and I feel I've really got to know friends, both old and new, much better via our shared social networks; instagram, pinterest and twitter. I hope you'll continue to be influenced by and share these wonderful ideas and use them at your own parties. Click here to see all the Party Ideas.
The pinterest competition opened the door to dozens more party ideas too. Given the brief to share ideas for a dream garden party, you really got stuck in. The Garden Party board is now home to 186 pins and counting and although the competition has ended, I am hopeful that you'll continue to pin your party inspiration. I'm hoping to hold an actual garden party on our community garden next year taking inspiration from a number of these ideas.
There were so many beautiful entries evoking the spirit of an outdoor party, and tons of ideas and DIYs; many of them transferable and not necessarily to be used solely at an outdoor party. The pins contained cocktails, cupcakes, barbecues and blankets and hundreds and hundreds of fairy lights and paper lanterns.
It's been hard to choose, and although I finally managed to pick a winner for the trug of goodies, I couldn't narrow down 5 runners up so have settled on 6 instead.
The six runners up can each choose a pack of wooden seed labels. Drop me a line at [email protected] telling me your address and which of the following you'd prefer:

Large wooden brightly coloured labels
Mini blackboard labels
Mini coloured labels
Large Blackboard Labels
Here are the 6 runners up in no particular order:
Mobile Garden Party by Hedvig Murray –. Yes. It's a bicycle with a hidden cocktail bar. There's little I can say to add to this other than to tell Hedvig that she needs to get onto making one of these right away please.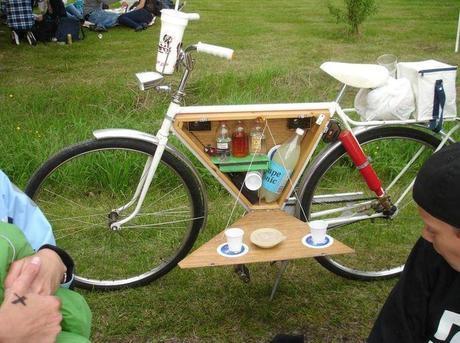 Rooftop Garden Party by Amy at I Am Adorkable  – This looks like something I could see myself at and I particularly love how laid back it is, look at the girl picking her own herbs as she needs them! Amy  also really got into the spirit of the season, posting lots of ideas for Autumn parties.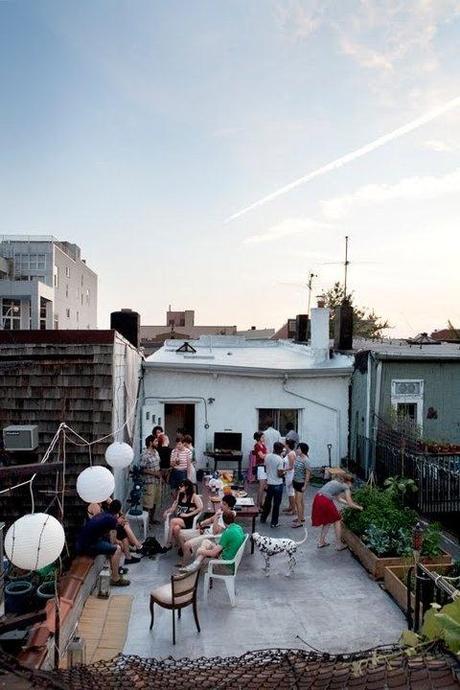 Jam Jars on twigs by Jennie F – this is such a simple idea, is a great excuse for recycling jam jars and I can see this being set up easily at a party, whatever the budget.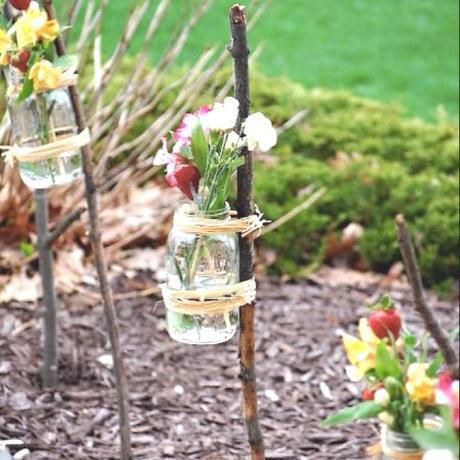 Wooden door upcycled into a table by Kirsty of Me Plus Molly – Great use of something that would otherwise have found its way into landfill. The details on the door and the door itself would make such a talking point. Kirsty also pinned this fab wheelbarrow of beer which I love too.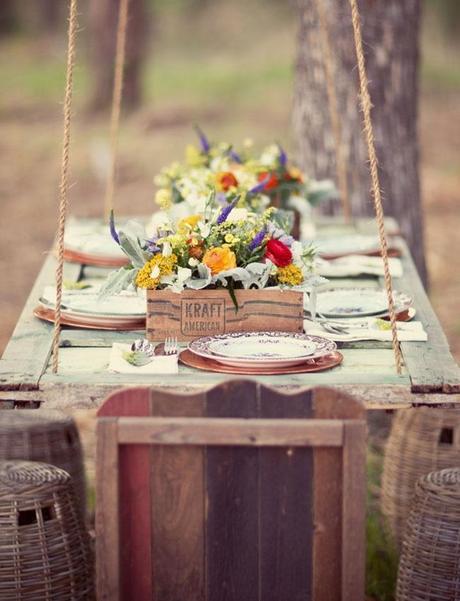 Dozens of Lightbulbs by Joanna – If I arrived at a party decorated like this I would never want to leave.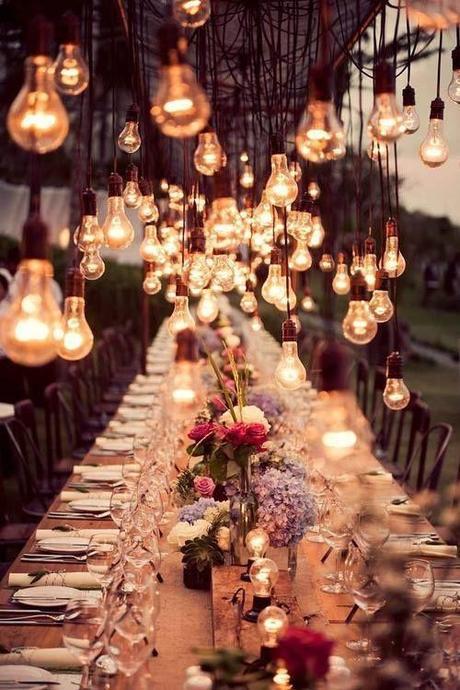 Paperstreamers forming a roof by Rachel at Oh No Rachio – Bright and striking, a lovely setting for a modest party. I have also been dreaming of the wisteria she posted and feeling soppy about the best night.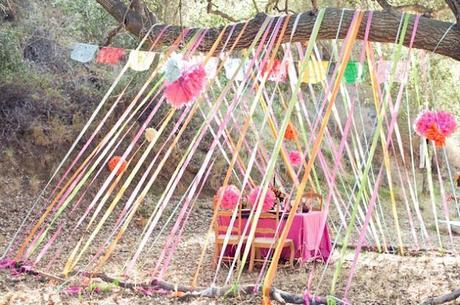 But the winner is the wonderful image of Granny Square hay bales by Emma B at Crafty Garden Hoe - It's eco-friendly, it's vintage style, it's crafty. I will never cease to be amazed at the power of the granny square to make anything look cosy and I have already been thinking how some homemade blankets at our community allotment might encourage people to stay and sit outside of an evening. What a great alternative to those awful patio heaters. I might have to challenge Emma to make one for her own allotment next Autumn.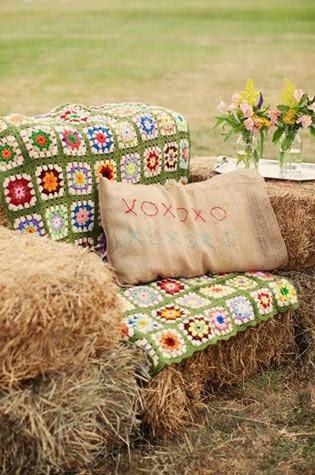 Emma wins a What You Sow Mini Wooden Trug as shown below which is full of gardening gifts and includes the following goodies: Bee Friendly Tea Towel, Recycled Herb Planter, Mini Blackboard Seed Labels, Basil & Parsley Seed Mats, Gardeners' Soap, Gardener's Hack Wax and a Handmade Crochet Bee Keyring.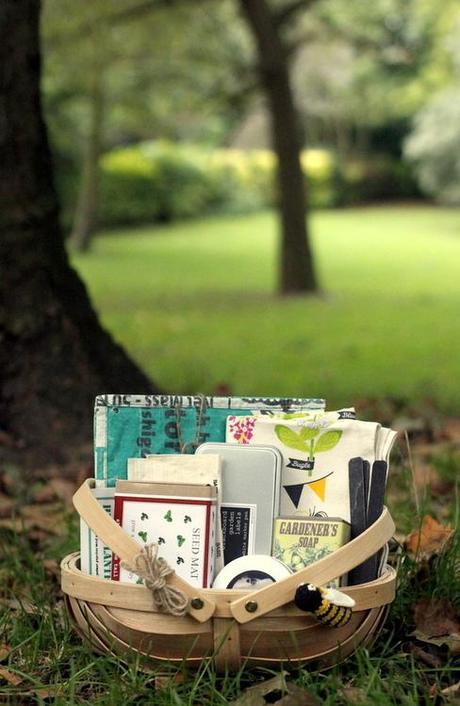 Well done Emma and thanks for sharing such a lovely image. 
And once again, thank you to all of you who took part and helped me celebrate the first birthday of What You Sow. 
Lyndsey x
___________________
Follow What You Sow on:
Twitter | Facebook | Instagram | Pinterest | GoodReads | LinkedIn | Google+