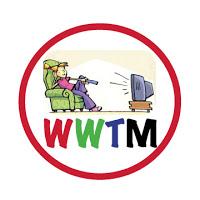 THE ANSWER TO FRIDAY 4/3's TRIVIA QUESTION (If you can remember that far back):
T
he actor  that was in Rules of Engagement, Saturday Night Live, 8 Simple Rules & Just Shoot Me was of COURSE, David Spade 
FIRST FIVES:
Elke Raskob, Megan Quirk, Andrea Walters, Mike O'Dea,  & Lillian Doremus
HONORABLE MENTION:
Rachel Snyder
THE NUMBERS 
Thursday's Broadcast Top 5
Big Bang Theory-CBS 3.5/14.7
The Odd Couple-CBS 2.1/9.7
Grey's Anatomy-ABC 2.1/7.4
Mom-CBS 2.0/9.0
The Big Bang Theory (R)-1.8/7.8
Thursday's Cable Top 5
American Dad-Adult Swim 1.0/2.2
Lip Sync Battle-Spike 1.0/1.8
NBA Basketball-TNT .8/1.8
Vikings-History .8/2.5
WWE Smackdown-Syfy .8/2.6
Thursday's Top 5 Primetime Twitter Ratings
Grey's Anatomy-ABC 104,000 Tweets
Tonight Show-NBC 18,000 Tweets
Lip Sync Battle-Spike 18,000 Tweets
The Big Bang Theory-CBS 6,000 Tweets
The Comedians-FX 2,000 Tweets
Friday's Broadcast Top 5
20/20-ABC 1.4/5.9
Blue Bloods-CBS 1.2/10.1
Last Man Standing-ABC 1.2/6.3
Hawaii Five-0-CBS 1.1/8.6
The Amazing Race-CBS 1.1/5.8
Friday's Cable Top 5
NA
Friday's Top 5 Primetime Twitter Ratings
Tonight Show-NBC 11,000 Tweets
12 Monkeys-Syfy 8,000 Tweets
Shark Tank-ABC 8,000 Tweets
Bellator MMA Live-Spike 6,000 Tweets
College Basketball Awards-ESPN2 4,000 Tweets
Late Night Ratings for the Week of 3/30/15-4/4/15
Fallon .9/3.7
Kimmel .5/2.5
Letterman .4/2.5
Seth Meyers .4/1.5
Nightline .3/1.5
James Corden .3/1.2
Conan .3/.8
Jon Stewart .3/.6
Carson Daly .2/.7
Larry Wilmore .2/.4
Morning Show Ratings for the Week of 3/30/15-4/3/15
GMA-1.6/1.9
Today Show-1.5/1.7
CBS This AM-.9/1.0
I'm sure without me all week, you have no idea what went on ratings wise at all. Lots of good info on some big events. Here's a recap:
-March Madness was the most watched in 22 years with an average of 11.3 million viewers up 8 % vs. last year. The NCAA Championship game between Duke and Wisconsin increased 33% vs. last year and delivered its biggest numbers in 18 years with 28.3 million viewers.
-Mad Men's premiere delivered 2.3 million total viewers but only 1 million A18-49 on Sunday night. Adding in Live+3 the number increased to 3.6 million viewers. 1.9 million were A2554 for some reason, (I couldn't find the Live +3 A1849 number-to be honest, I didn't look that hard, I was on vacation)
-Outlander's midseason premiere was interesting. 1.2 million viewers tuned in live which was an increase of 69% vs the season premiere BUT it was down 14% vs the midseason finale. Keep in mind the premiere WAS up against The Final Four so again, betting the LIve+ numbers show an increase and we'll see what happens when this week's numbers come in.  By the way, for all of you guys who are on the Outlander bandwagon...OMG toooooo hot right? Such a good show. You guys should jump on now and catch up. SO good. 
-The premiere of Spike's Lip Sync Battle delivered 2.2 million viewers but once the Live+ numbers kicked in, another million viewers were in.  The show was the most watched series premiere for Spike and the 2nd most watched original series on the network to date. The second episode airing this past Thursday delivered a 1.0 RA18-49 and 1.8 million viewers. Hoping a lot of people DVR'ed this one, or caught the performances on line because Anne Hathaway and Emily Blunt were both amazing. If you didn't catch it...here ya go! 
https://www.youtube.com/watch?v=5SZfznYgToc
THE SHOWS
I'm planning on writing an entirely separate article about my vacation, but net/net…NO TV all week. This was NOT intentional, as you all know I had big bingeing plans that never came to fruition. Netflix worked, so I was able to finish Bloodline and The Unbreakable Kimmy Schmidt and while I wasn't able to see ANYTHING on broadcast or cable, for some reason I could access my FBFF's show every day. More to come but thought you'd all appreciate knowing that this TVholic went cold turkey (kind of) and survived (without Jeff Probst). 
Madam Secretary
Okay PLEASEEEE say that you guys saw Madam Secretary last night and PLEASEEEEEE say that you guys also saw the movie The Hunt for Red October. The entire submarine storyline, was right from the movie. The shots of the submarine, the guys singing, I think one of the guys on the sub was actually IN H4RC, the plotting on the map, the morse code, all of it was RIGHT FROM THE MOVIE!!! I don't really mind, it's actually one of my favorite movies, too bad Alec Baldwin didn't show up that sure would have clinched it for me. Stevie and her boss from Lost broke up. Stevie wouldn't listen to her Dad, but Daisy and her sleepy resting face were able to convince her pretty easily that it was the right thing to do. Henry was in Russia, hangin with the Prez, doing some teaching and hunting and helping the wife out. Pretty sure the Russian President quoted Tom Petty with his "won't back down" speech. Where do we know the guy who was retiring from? It's driving me crazy. Only one sleeve alert, but since Elizabeth only changed outfits once, the wacky sleeves were onscreen for much of the episode. Is anyone else in the "press" calling out the sleeves? 
Game of Thrones
It's so great to have Game of Thrones back. Not only am I excited, but the cast is too.https://www.youtube.com/watch?v=1cfNYdO--RA The premiere filled us in on all of my favorites. Cersei and Jamie were in Kings Landing for Tywin's funeral. We got a bit of a flashback of Cersei when she was a little girl and some nutty witch told her she'd be Queen, have 3 kids, and then lose her crown. We know she's not going down without a fight though, so we'll have to see what happens. Did you see those things on Tywin's eyes? That freaked me out a bit, as did Tyrion's vomit. Tyrion's been travelling, in a crate with the help of the Varys, the Eunich, so I get why he's a mess, but I really didn't need to see all that vomit. I'm just not a big fan of vomit at all. Loved Varys's plan. Tyrion and Daeynrys hooking up? Can't wait for those scenes. Dani needs some help actually. She can't control the dragons and her favorite unsullied guy had his throat slit in a brothel while he was JUST cuddling and having a hot naked chick sing to him and rub his keppy. At least Dani had the hot dude from Nashville in her bed, pouring her wine, all while he was VERY naked. Jon Snow was training Night's watchmen but took a super long elevator ride with Stanis Baratheon's wacky chic for a meeting. How long of a ride do you think that was? Idle chitchat just won't do in one of those elevators. Awkward, especially with no elevator music to help pass the time. Stanis wanted Jon Snow to help get the wildings on his side. When Mance Ryder wouldn't agree, they burned him alive. Nice of Jon to shoot him rather than watch him burn. I love Jon Snow. Sansa and Littlefinger were dropping Robin off for fighting lessons and on their way out, unknowingly passed Brienne who's actually searching for Sansa, but two ships, no contact. Welcome back guys…loving the season already. 
The Good Wife
How in the world could so much happen to our favorite friends at Florick/Agos? Alicia seems to be in quite the pickle and I don't see how she's going to get out of it without the help of Olivia Pope. Between the sexy Will emails, the voting machine issues, Diane and Kalinda's problems how in the world can anyone get any actual work done? Seems to me Kalinda's the most screwed out of everyone which would make sense because as we all know, she's leaving the show. Is it my imagination or do you see Alicia and Peter moving back towards each other? Felt so bad for Grace, her super mom's not all she's cracked up to be. (We never are, are we?) Spencer Randolph and "the party" really turned out to be d'bag's huh? Seriously if The Good Wife is even a tiny bit accurate when it comes to politics, why on earth would Hillary want to get back into it all? I just don't see the upside. 
Nurse Jackie
Damn Jackie is in BAD shape, but I think it's Eddie who's worse off. Jackie went through handcuffed detox thanks to the fake public's fake tax dollars. No idea how she got home from the hospital since the officer who gave her back her personal items took all her dough and gave her pills in return. Nice guy. She tried to get Zoey on her side. No go. She tried to get Kevin on her side, no go there either. She got an appointment pretty quickly with Marc Feuerstein, the Royal Pains guy who's a lawyer now. First he wouldn't take her case but once she went back to the hospital and intentionally had Gloria publicly fire her, he had a change of heart. Hard to love Jackie at this point,  but Eddie's obsessed. He's done everything for the woman he loves, I hope in the end she does right by him otherwise, I could see him killing her. He's nuts. Worried about Grace, she looked super puffy, did you notice that? Turns out Coop's chick is a slob which could be a deal breaker for him. I forget, is she actually preggers or is she faking it? I don't remember. I'm glad this is the last season. Jackie makes me anxious. I need one of her Xanax's when I watch her. 
LATE NIGHT...LAST WEEK...
Like me, Jimmy Kimmel was on vacation last week, but the other guys were all hard at work and kicking ass.  Gotta say, James Corden is really killing it. If Colbert bombs, at least CBS now has a pretty strong bench! Seth Meyers had an awesome bit with Kit Harrington from Game of Thrones, John Oliver had Edward Snowden and of course, Jimmy Fallon had...Madonna. Here are my favorite clips. 
James Corden/Grease 

https://www.youtube.com/watch?v=8wlLwFnqzEo

James Corden/Josh Gad 

https://www.youtube.com/watch?v=KubVZvg_WZ4

Seth Meyers/Jon Snow 

https://www.youtube.com/watch?v=BabsgCQhpu
Jimmy Fallon/Madonna #1 https://www.youtube.com/watch?v=1cfNYdO--RA
Jimmy Fallon/Madonna #2 https://www.youtube.com/watch?v=as-SALpccd8
Jimmy Fallon/Madoona #3 http://www.nbc.com/the-tonight-show/segments/118426
John Oliver/Edward Snowden https://www.youtube.com/watch?v=XEVlyP4_11M
THE OTHER STUFF
Is someone out to get teenage girls and their Mom's this month? First Zayn announced he was leaving One D and then Nina Dobrev announced she's leaving The Vampire Diaries. It's a good thing I had already had a couple of cocktails and was on the beach when I read that news. I'm pretty sure once Elena's gone, I'm gone too. Good Luck to Nina, I'm sure she'll be just fine, not sure I can say the same for the shows ratings without her. 

Cancel all your plans for Friday 4/24, Diane Sawyer is sitting down with Bruce Jenner to get the scoop on his transition. Should we start a pool on his/her new name? I'm going with Brittany Jenner. Thoughts? 

HBO Now launched just in time for everyone who was stealing Game of Thrones to start paying $15.99 a month for it.With so many leaks all weekend, I guess people stuck to the free model.

Bob Schiefer's retiring this Summer. Good for Bob. 

No more Rob Lowe Direct TV commercials. Not sure which came first, the end of the campaign or the Comcast lawyers freaking out about the claims Direct TV was making. Rob's out, Hannah Davis, Jeter's chick is in. Claims...adjusted. 

USA is testing a Todd Chrisley late night talk show. I love Todd, and after having lunch with him, I can attest that he would be a great talk show host. He's polarizing, interesting and hilarious. Fingers crossed for him. 

FOX renewed Last Man on Earth…why…I have no idea. 

Wheel of Fortune and Jeopardy were both renewed through 2018. Bob Schiefer's psyched about that. Now he'll have time to watch! 

I read that Google may have created some technology that will save us all from TV, movie and book spoilers. I have no idea when this technology will actually be available, but when I was researching it a bit, I came across this hilarious Spoiler Alert bit from the show I never understand, Portlandia. If you watch…I'm warning you there are tons of spoilers in the clip but it's hysterical. https://www.youtube.com/watch?v=NwrvDwIw5is

No idea when but there will be 17 more mediocre eps of Arrested Development coming to Netflix 

Tyra Banks will host the Daytime Emmy's on POP

FOX announced they are going to remake the Rocky Horror Picture Show. My suggestion, bag the movie idea and create a live event! Remember going to the theater and participating? FOX needs to create this same thing...a worldwide live Rocky Horror Picture show with an awesome cast. Any ideas? Dr. Frank-N-Furter? Janet? Brad?

Billboard Music Award Nominations were announced last week. The awards will be broadcast on 5/17. Taylor Swift lead with 14 Nominations, Sam Smith, Iggy Azalea, Meghan Trainor, Ariana Grande, One D, Katy Perry Drake, Pharrell, Ed Sheeran, Justin Timberlake Hozier & 5 Seconds of Summer were all nominated. Chrissy Teigen and her tiny nose will be hosting. 

The 2015 Webby Award nominees were also announced last week. There are a TON of categories, so if you're really into it, check um all out on their website.  http://www.webbyawards.com Some big nominees: The ALS Ice Bucket Challenge, Snapchat, Netflix, Serial, Uber, Verizon -#socialimprint, Comedians in Cars, Kevin Bacon explains the 80's to Millennials, Simply Genius Shower Thoughts with Nick Offerman, Between 2 Ferns, Mean Tweets, 30 for 30, Chosen, Howard Stern's Birthday Bash, Watch What Happens Live after Show, hitRECord, Jimmy Kimmel's Halloween Candy Prank, High Maintenance & Too Many Cooks
Nielsen's 2014 Total Audience Report was released while I was gone. Here's some of what we learned:

 40% of U.S. homes now subscribe to a streaming service
Netflix is in 36% of homes across the United States
 Amazon Instant Video 13% of U.S. households 
Americans are spending more time consuming media but less time watching live TV.

However, we still watch 

a lot

 of live TV. The average adult spends 4 hours and 51 minutes watching live TV each day. Sure it's down 13 minutes but that's a LOT of TV 

Households that use streaming services have access to the greatest amount of technology; people in these homes consume 2 hours and 45 minutes of TV each day using connected devices, such as video game consoles or smartphones
Households that don't subscribe to streaming services spend just 1 hour and 57 minutes in front of these screens.
Broadcast, satellite and cable networks are slowly seeing the effects of cord-cutting.

Cable networks saw 

big ratings declines

 in the latter half of 2014. Ratings among adults dropped 9% last year

Live viewing still accounts for the greatest chunk of TV consumption, so the demise of traditional TV is not immediate — but the trends are clear.
Monday's Trivia Question:
 Richard Dysart passed away while I was on vacation. He starred in LA Law as senior partner. What was his characters name and what was the name of  the law firm?
WWTM-Kristy
Like me on Facebook at Watching Way Too Much
Follow me on Twitter at [email protected]
http://watchingwaytoomuch.com
[email protected]