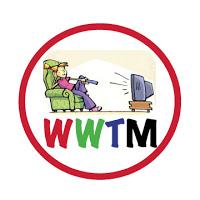 THE ANSWER TO MONDAY'S TRIVIA QUESTION: Gotta say, I'm VERY disappointed in you guys. Only 11 correct answers to yesterday's Beverly Hills 90210 trivia question. What's up with that? I thought most of you would know that Jim and Cindy Walsh moved from Minnesota to Beverly Hills to Hong Kong.
FIRST FIVE:Bobby Aguilera, Karen Feldman, Mike O'Dea, Andrea Walters & Andrew Werts HONORABLE MENTION: Kelly Rogers



THE NUMBERS

  Friday's Broadcast Top 5 Shark Tank Season Finale-ABC 1.5/6.9
Beyond the Tank-ABC 1.5/6.2
20/20-ABC 1.1/5.5
Grimm-NBC 1.1/4.7
The Amazing Race-CBS 1.0/5.6
Friday's Cable Top 5 NBA Playoffs-ESPN 2.0/4.9
NBA Playoffs-ESPN 1.2/3.0
Big Bang Theory-TBS .6/1.8
Bering Sea Gold-Discovery .5/1.6
Girl Meets World-Disney .5/2.1
Friday's Top 5 Primetime Twitter Ratings
ACM Superstar Duets-CBS 16,000 Tweets
Shark Tank-ABC 10,000 Tweets
The Amazing Race-CBS 7,000 Tweets
Letterman-CBS 6,000 Tweets
Bill Maher-HBO 3,000 Tweets
Sunday's Broadcast Top 5


Billboard Music Awards-ABC 3.7/11.1




America's Funniest Home Videos-ABC 1.4/6.4




Family Guy-FOX 1.3/2.8




The Simpsons-CBS 1.2/2.7




Bob's Burgers-FOX 1.1/2.4


 
Sunday's Cable Top 5


NA


Sunday's Top 5 Nielsen Twitter Ratings

Billboard Music Awards-ABC 2,718,000 Tweets




Mad Men Series Finale-AMC 203,000 Tweets




WWE Payback-PPV 204,000 Tweets




Game of Thrones-HBO 99,000 Tweets




Keeping up with the Kardashians-E! 59,000 Tweets


Top 5 DVR'ed Shows for the Week of 4/17/15-5/3/15


Modern Family-ABC From a 2.9 to a 4.7 (+62%)




Big Bang Theory-CBS From a 3.4 to a 5.2 (+53%)




Blacklist-NBC From a 1.2/ to a 2.9 (+142%)




Law & Order SVU-NBC From a 2.0 to a 3.5 (+75%)




Grey's Anatomy-ABC From a 2.6 to a 4.0 (+54%)






THE SHOWS

Game of Thrones


I was in a successful media blackout yesterday and didn't read anything about Sunday's Game of Thrones. Is it me or is this season sorta sucking? I'm bored and I'm annoyed. I don't want to just jump right to the end but I can't even deal with the Sansa/Ramsey/Theon thing. Ramsey better die the most torturous death imaginable. What a twisted evil F word this guy is. I could barely watch that scene. I also can't deal with the fact that Tyrion is NEVER going to get to Dani. WTF guys? How long is it going to take? Jorah's going to turn into a stone guy and then how will Tyrion get to her? Gotta give my little man credit though, he's skirted death a million times. Quick thinking on his part to save his "little guy" that apparently isn't so little. Good for him. I'm sick of Aya cleaning and scrubbing and waiting for something to happen. Okay sure, seeing that hall of heads was sorta cool, but so what? I need this chick to go become whoever it is she's supposed to be already. Marjorie better get out of jail, she was one of the most interesting characters and now Cersei had her sent away. Poor Tommen, he just sat there like a total p*ssy. Jamie found his daughter/niece, but of course that plan didn't go smoothly. I'm seriously growing impatient. Game of Thrones requires complete focus and attention. You can't play Candy Crush or check Facebook and Twitter while you watch it. I'm doing everything I can to stay focused and stay with it but if I don't get something juicy soon, it could lose me altogether. Of course, The Royals just ended and now all I've got is High Profit at the same time on Sunday nights, so who am I kidding? 





The Royals


If you haven't watched The Royals yet, you need to over the Summer. This shows SO good and SO juicy. Everyone in it is eye candy. Sure it could use a few more shirtless men but either way, it's worth your time and attention. I don't want to give anything away because I know you're going to take my advice and binge this over the Summer, but the Season Finale was really good. I'm wondering if Ophelia's gone for good or not, hard to tell from the finale. Elizabeth Hurley and the dude that plays Cyrus are both enjoyable to hate. (What is it about the name Cyrus? Name the other show with a hateable Cyrus for some bonus points) I am confused about one thing...In a fit of rage, Eleanor spray painted her room a few episodes ago. Now it looks like an old subway car. I'd think that the staff would clean that up and restore her room pretty quickly, no? Yes, these are the things that I think about, but keep in mind I'm trying hard NOT to reveal much so that I don't ruin it all for you. Get on this one guys. It's a great Summer binge! 
THE OTHER STUFF -Speaking of Summer. ABC Family's giving viewers a fun Summer treat. Summer Sampling...I like it! The network is making all of their new Summer Series available across all their platforms and a whole bunch of additional ones. If you're excited to see Stitchers, Becoming Us, Kevin From Work, Job or No Job, Monica the Medium, Startup U or Next Step Reality: NYC, you'll have a ton of places to find them and watch them early. Each show will be rolled out all over the place prior to their on-air premiere. From EW.com to Hearst Magazines sites, to the WATCH ABC Family App to YouTube, iTunes, Amazon, Google, Facebook etc. CHeck out www.ABCFbest summertvever.com

-The Critics Choice TV Awards have added an awesome new category...Most Bingeworthy show award. Nominees are: American Horror Story, Empire, Game of Thrones, Orange is the New Black, Vikings & The Walking Dead. You can vote now at www.AETV.com/Bingeworthy. The entire show airs on 5/31. My pick is Empire, but I'm fine if OitNB wins.

- The BET Award Nominees  were released yesterday. I have a HUGE problem with the fact that Traci Ross Ellis was nominated for Best Actress. WHAT? She's HORRIBLE! How could she be nominated in any category let alone one that includes amazing actresses like Kerry Washington, Taraji P. Henson and Viola Davis. Taraji WILL win! Best Actor nominees include Anthony Anderson, Idris Elba, Jussie Smollett, Kevin Hart and Terrence Howard. I'm rooting for Anthony Anderson or Jussie, but I have a feeling Terrence will win.

-You guys know that I binged all of Suits prior to last season and am now officially obsessed with it. The new season starts on 6/24 and USA will be running a marathon prior to the premiere. Starting on 6/20 at 9AM you can catch up on every episode and fall in love with Harvey, Mike, Donna, Rachel, Jessica and Louis. I know I was late to the party here, and most of you are caught up, but if you aren't...another great Summer show to catch up on!



-I'm not exactly loving the 2nd season of Finding Carter. I was surprised when I saw that MTV ordered 12 additional episodes of the show. The thing is, they found Carter, and now EVERYTHING is a mess. Carter's birth Mom's a nut job in a looney bin, her fake/real parents both cheated on each other and are now dating other people,  Taylor's on drugs, Bird's parents are on the lamb, there's really nobody super hot. I don't know, I'm pretty sure I'm done with this one after this season. Bummed...I liked it...for a season.




Tuesday's Trivia Question: Beverly Hills 90210 week continues even though most of you disappointed me yesterday. Let's see if you guys can get this one? I would consider this an easy one. What was Dylan McKay's father's name?