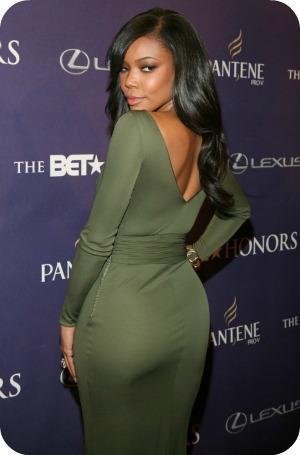 Celebrity Hairstylist Kiyah Wright gave Gabrielle Union dark, sexy waves using Clairol Professional for the 2013 BET Honors held January 12th in Washington, DC.
Step-By-Step Styling
1.) Mix Clairol Professional Soy4Plex Liquicolor Permanente 3N/83N with Clairol Professional Clairoxide Clear Developer - Gentle Lift - 10 Volume. Apply the formula from root to tip until the entire head is covered. Place under heat for 30 minutes and then rinse.
2.) Wash the hair with a hydrating, color-safe shampoo and conditioner (such as Clairol Professional Repair Shampoo and Clairol Professional Repair Rinse-Off Conditioner).
3.) Blow-dry the hair with a round brush for to create maximum volume at the root.
4.) Take 1 to 1 1/2" sections of hair and use a 1 1/2" barrel curling iron to create loose waves. Alternate the direction of the iron with each wave.
5.) Once the entire head is curled, spritz with a strong hold hairspray.