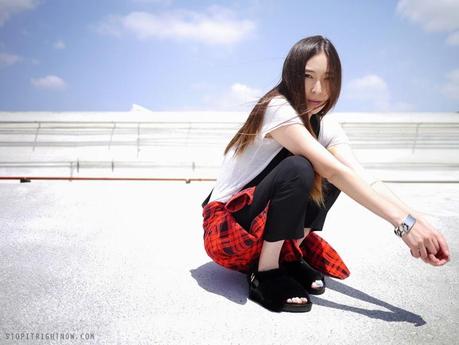 Jayne and her Céline sandals
If there was a blogger I would have imagined wearing furry sandals in real life, that would have been 
Jayne
for sure. As soon as these Céline furry Birkenstock-style sandals walked down the runway back in September 2012 the controversy around them has never really stopped. Must have or make it stop (I'm sorry for stealing your line, Fashion Police), the fashion world seems to be confused between loving them and hating (even
Garance Doré
experienced some sort of confusion very recently).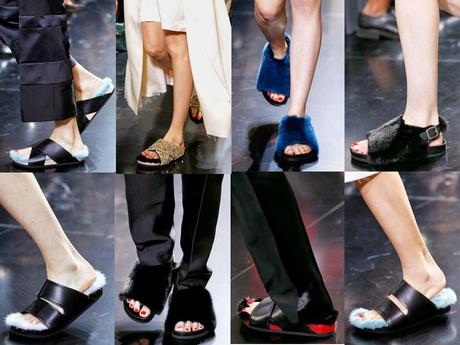 Céline 2013 Spring collection (style.com)
Are they beautiful ? No. Are they comfortable ? Most probably. Did they create a buzz ? They sure did. But I admit, I am not confused, I love these Céline sandals very much (seriously) and would love to see these furry babies replacing my (too) old Ugg slippers which I wear all year round (you know that in Brussels we don't really have summer, right ?). They seem super comfy and the perfect solution for my all-day-long literally cold feet. Now, would I wear them on the streets in real life ? Not so sure...
Next to the furry Céline version, I have been seeing more and more Birkenstock-inspired sandals around. I love the zebra-print sandals worn by Lucy, but to be honest I'm not a fan of the the too obvious Birkenstock sandals.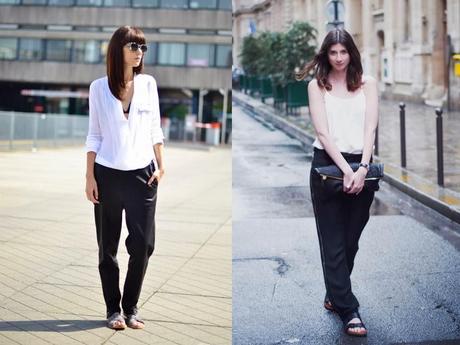 Lucy and her zebra-print Zara sandals and Labériane and her real Birkentock
How about you, what are your thoughts on Céline furry sandals and Birkenstock ?
xx Marta