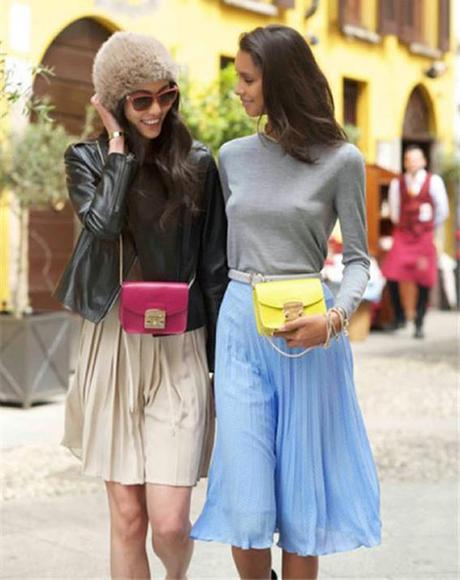 To someone is called Kelly and it was designed by Hermès in 1956. The perfect combo of discreet simplicity and high luxury makes this bag the real synthesis of classic style.
For someone else has a number by name 2.55 - that it is none more than the date on which it was created (in February 1955). Icon of the brand Chanel. A matelassè shoulder bag that is the right mix between a sinful luxury and a vein of Catholicism (the hand-braided shoulder strap is inspired by the keychain that the nuns wore hung on the belts).
Or the Speedy by Vuitton, the muse of Yves Saint Laurent, the once again by Hermès, Birkin or the inibitabile Fendi Peekaboo.
Everyone has the bag of heart.
Often unreacheble because of the price that help to create that iconic and status symbol image.
To me, the real IT bag is small, shoulder kind of model,  colorful and you should be able to wear it almost always.
The last of my fast passions is called Metropolis and it is made by Furla.
The only doubt??? which is the best color