With Spring just around the corner, the time to bid farewell to all those winer jackets and clunky coats will be here soon. As much as I am excited about the warmer days ahead, I am not looking forward to saying bye to all my outers. Owing to my three months long-winter-India trip, I wasn't able to get a good wear of my jackets this year. Having to say bye to them so soon, would just mean a broken heart.....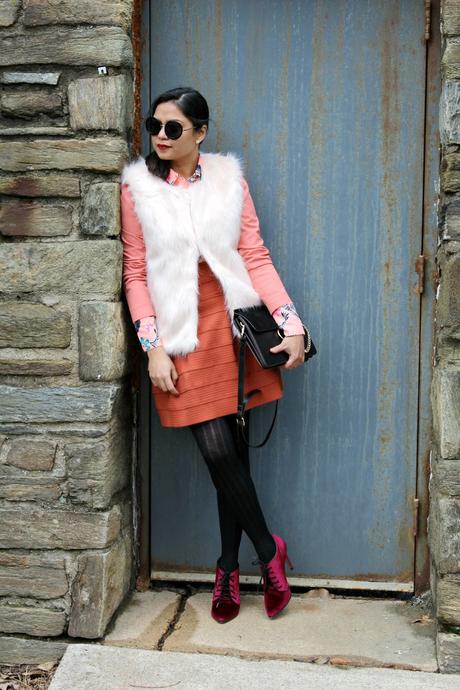 faux fur vest- Forever 21( longer hem option ) blazer- BAR III Macy's ( checks  ) top- Banana Republic  skirt - H&M ( similar ) Heels- via Shoedazzle ( found similar piece )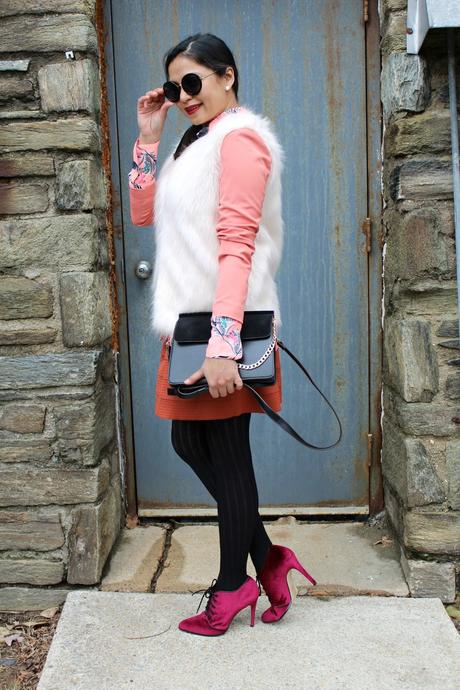 So I figured out a way to stretch my winter wardrobe well into spring. There will be a few winter pieces here and there...but all without breaking any sweat !!! The best way to do this would be by layering a lighter winter piece like a fur vest over a blazer,  or may be over a knit top/dress. Not only will this strategic layering keep you comfortably-warm but also look spring-appropriate. By all means are you allowed to ditch those tights and replace those booties with pumps and spring-worthy shoes.
Since the weather was a little cooler when I wore this outfit: I layered my vest over a blazer, but as the weather warms up further, I would skip the blazer and then soon the vest too ;).  But for now I'll stick to the double-duty look and enjoy wearing my winter pieces for a little longer.....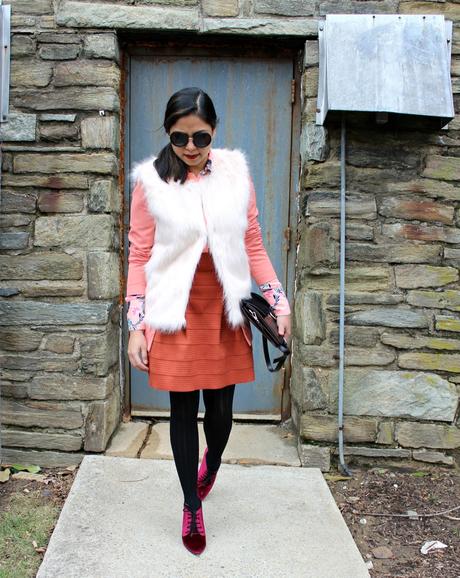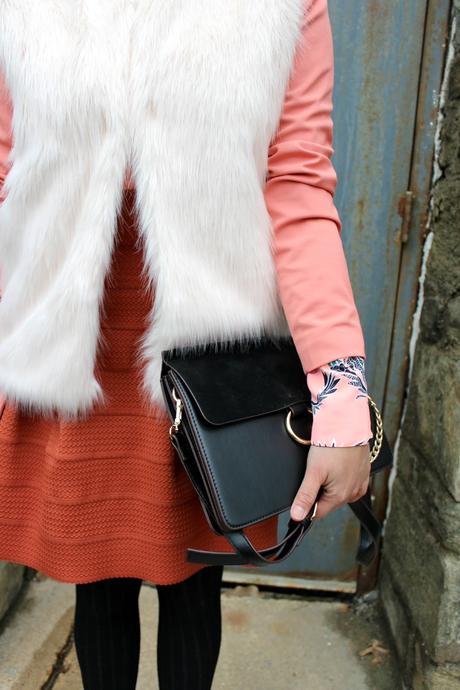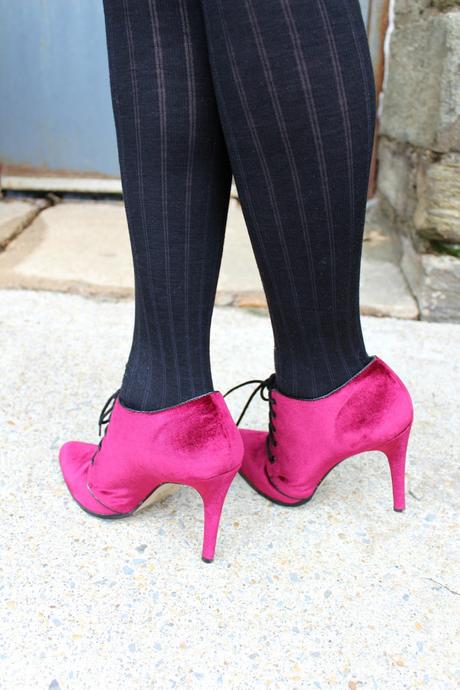 Thanks for stopping by. For more of my musings follow [email protected]